Mark Rogers' 'Qualifiers' Qualifies
Album Review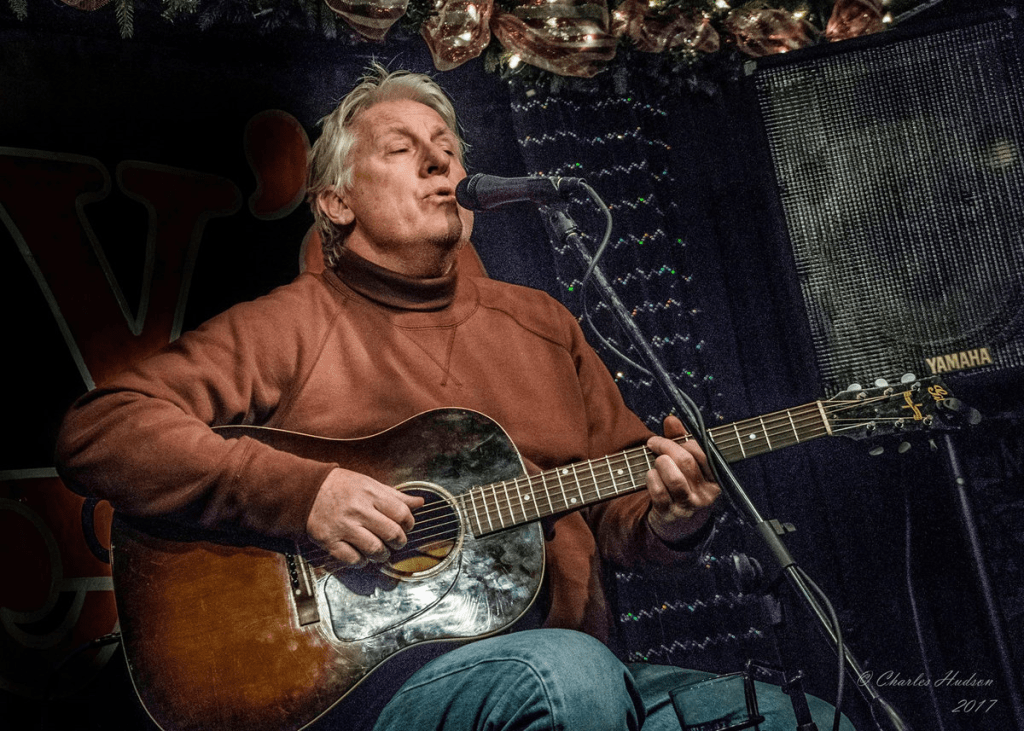 Mark Rogers' Qualifiers is a peppy album that has pop sensibilities, with a very slight country vibe. The singer himself is a BMI-published singer/songwriter. He's been playing music since high school. He's a Warren Zevon fan, and some of that admiration is reflected in his music.
Qualifiers is the follow up to his 2017 debut EP, Rearranged. The first EP was reviewed well, and listening to this EP leaves me knowing exactly why. While some songs aren't as great as others, I found this to be an overall well-made album with songs that anyone would delight in listening to.
"No Bigger Fool" is a catchy tune with a beat. The vocals are reminiscent of the singer/songwriter sound, but the guitar work is almost all country. The combination of rock, pop, country and a touch of blues make this an interesting and eclectic song. It's an enjoyable introduction to the album.
"Qualifiers" is a slower track that reminded me of something… I'm just not sure what. It kind of sounds like a love song from a blend of the 60s, 70s, and now. It's like a love song you'd hear on a soap opera, yet it has that country sound in the guitars still. Though it's the title track and a good song in its own right, this was probably one of my least favorite songs on the 6-track EP.
"Imagining" is another slower song. This one has a delicate sound. Rogers' vocals fit the sound of the instruments on this one - calm words reaching out to the listener. "We were just imagining." I heard history and hopes, and even some wishes, within this song. It's a tune that looks back while still looking forward.
"The Blues Are Passing By" keeps up with the mellow sounds of the last two tracks, but it has a little more to the beat. It's a song you'd expect to hear in a lounge. It's a song that makes you think of couples on the dance floor in a ritzy nightclub. This is one of my favorite tracks on the album, mostly because I could imagine people dancing to this song and enjoying its beat - falling in love and falling under the spell of the music.
"You Can Lead Me On" is a song to listen to while you're driving down the open road. It has that sort of sound—a track that will help you focus on the road while giving you some beautiful imagery to help you deal with the boredom of driving. It helps the time go by. I really enjoyed the descriptions in the song. It's one of those tunes that puts your imagination to work—very descriptive.
"The World Changed Forever" is a stellar finish to a wonder collection of tracks. A song about how "the world changed forever when John Lennon died." A wonderful tribute to the music of the past that will never die. It's hard to decide if this or the previous song is my ultimate favorite on the album.
For those of you reading this that are fans of well-made music that inspires your mind and soul, Rogers' has created an album of songs that are sure to make your day better. Even the sad and haunting track about Lennon is still rendered beautifully and is still a reminder of the power of music.
I really enjoyed the entire album, even the title track, though it was my least favorite. I couldn't possibly give this album anything less than two thumbs up. It's powerful. You can check it out on Bandcamp.
This collection of mellow tunes is brought to you by the good people of Whiplash PR & Marketing.