Malaysia Band: Here's what interesting about SOG
Review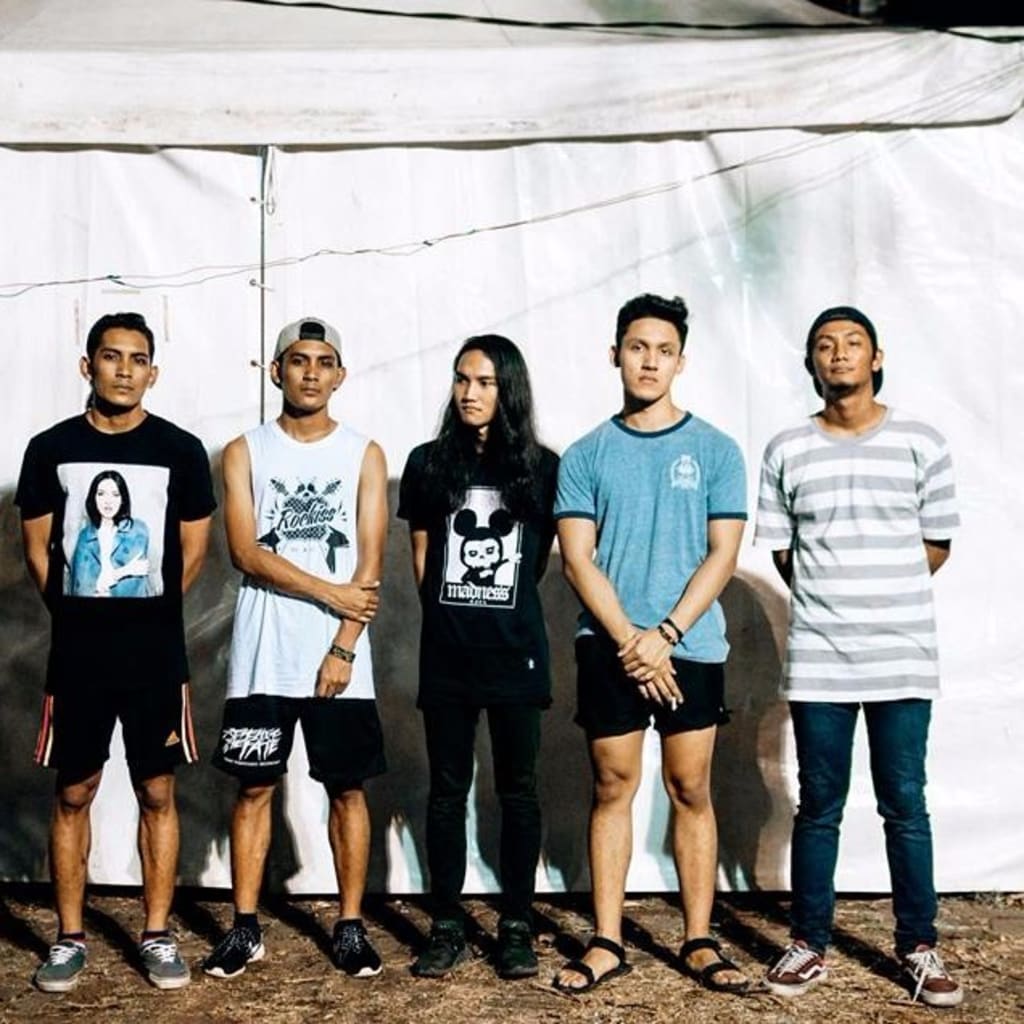 Group Photo
As much as any local bands in Malaysia, SOG or Sekumpulan Orang Gila represents the diversity of Malaysia local band experience where the idea brought a unique genre for Malaysia music called post hardcore. It was a mixture of rock and malay tradision says Ricko;Vocalist during their interview with Asian Street Music "Genre-nya, kami lebih kepada music modern rock atau lebih dikenali sebagai post hardcore dan juga kami akan taburkan juga sedikit element experimental melayu tradisional, itu membuat kami berbeza daripada band-band yang lain". The group compromised 5 members namely Ricko, Amsyar, Nazrin, Nazmin and Qayyum who have partook the group for 15 years since 2005. Their music took place in Batu Cave, Selangor and their first big hit album was called Civilization Is On Trial.
The album of FUTURE was released in 2018. From the lyrics sung by Amir Shazrin "We are the future of the life we seek" - "I see hope inside of you, deep inside I feel it too" - "Been told to lie for what u believe in" shows that the future lies in their own hands which brings the meaning that they have the rights to choose their life from what they believe and that they don't have to care what other people think which brings to the line of "So hold up high with your fist, middle finger to what they think". Savage right? Meanwhile, the screaming part by Ricko "Are we gonna astray from the path we meant to follow" brings a question if they make the right choice for their future which brings to Amir Shazrin sung his part "We know what it's like to be left behind, so stand together as our voices guide us home, we were born to stand together forever". Then the song ends with a scream of "Let them hear us".
As what being said, the lyric was pretty savage and full of passion about future. It's like more into seeking the life of their own choice based on what they believe in without being discriminated at the same time wanting freedom like us teenagers would want. I am a teenager myself and I feel really energetic when hearing the song so for that FUTURE is music to my ear.
Other than that, sekumpulan orang gila has also been featured in a film called KL Vampires where their music was made under the name of Pelukan Angkasa featuring the most famous female singer in Malaysia Shila Amzah. The film was released in the year of 2019 casted by Raja Ilya, Josiah Hogan. Aeril Zafril, Donny Alamsyah and Reen Rahim. The film was about two groups of vampires, both descendants of Raja Bersiong, no longer consume human blood. They instead replace it with synthetic blood. Raja Bersiong kills Adi Wijaya 200 years ago. An issue arise when Argus; Adi Wijaya son wants to take revenge however there's a story behind that Argus doesn't know. The film was placed in Kuala Lumpur and a few location at JogJakarta. The film was made for 35 days after it is released. In terms of the cinematography, KL Vampire emphasize the theme colour of dark to show the appearance of devil and a mood of evil and vicious.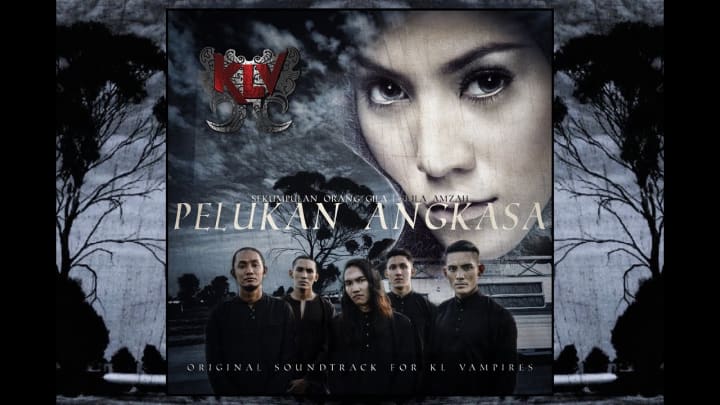 Sekumpulan Orang Gila or SOG is one of my favorite local band in Malaysia. Aside of their awesome songs, I also inspired by their achievement when they won the Intermedia-globe Silver award with Media Prima's promo video, "Kitalah Juara" at the World Media Festival in Hamburg, Germany. Taken from that, I can tell that this band can go forward and hopefully they will lighten the name of Malaysia with their outstanding popularity.