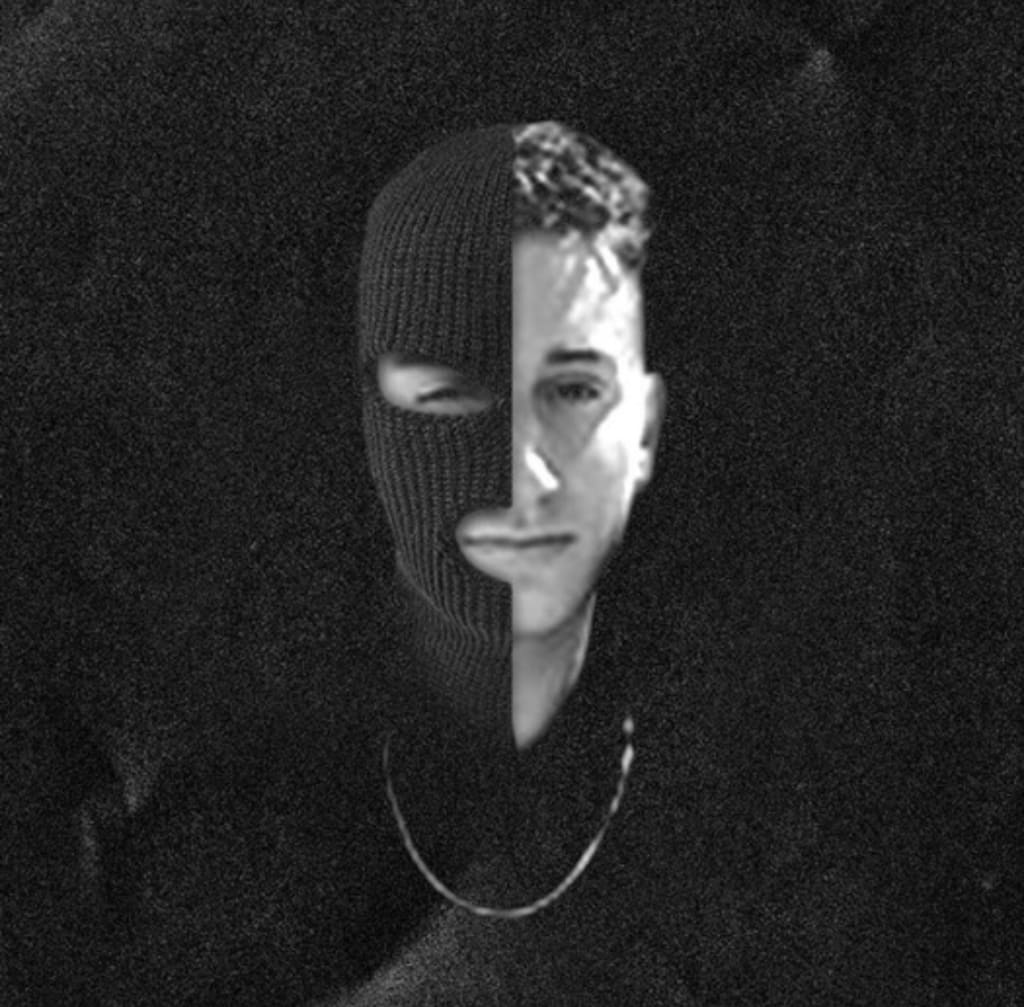 "To just listen to what they were saying, how they were saying it, and how creative and technical it was, I knew I could and wanted to do it too". Influenced by artists such as Eminem, Kendrick Lamar, Joyner Lucas, Royce da 5'9", Travis Scott, Jay Z and (Westside) Boogie, Matthew Hunter Stotz, better known by his stage name, M-Hunt, always had a passion for music. Growing up as a quiet kid, who would often find himself speechless in many situations, found his voice with his first major release "Fallout". "I just want to prove everyone wrong" says M-Hunt in an interview with Blue Buzz. Upon the release of his 2019 project, M-Hunt began to earn a street following. Teaming up with the likes of Jaye Cane, Kid Vishis, JAG and more!"
I grew up in a small town in New Jersey and always felt like some sort of outcast always "being the kid behind the group on the sidewalk because it wasn't wise enough" kind of deal. Once I got to high school my first year was good and things than quickly fell apart. I was diagnosed with anxiety disorder and depression as well as OCD which really took over my life for awhile. Breaking off relationships, friendships and wanting to die. On top of that I was dealing with bullies and shit like that as well. However, I always found music to be my outlet. There was and still is always people who criticize and shit on your music but it does not bother me anymore. I make music for myself and for others to listen and if they life it I'm happy if they do not than it does not make a difference either way. Over that whole entire time period I matured and see life differently than I used too. I live more of a lowkey life nowadays and keep important things besides music off social media. However, I do not hesitate to share personal events in my songs either.
I always put my literal blood, sweat, and tears into songs. That has how I been since I was just writing music at 13-14 years old. I'm 18 now and starting to live a dream that I thought would be so crazy. The one thing that gets hectic is keeping up with fans and collaborators through messages. I also think a lot of people I know or meet forget I am human too sometimes. It's a tug o war because on one hand this is all I ever asked for but at the same time you don't always want the attention you know. However, it is something I will have to deal with and I would not trade it in for the world.
This is my passion. This is all I know. It is all I want to do. I have plans that if this doesn't work out where I'll be fine but this is all I want, ya know? I was never amazing at school, good enough to pass. All I could think about was success. One of my biggest fears is that I will not succeed and I'll be a nobody and that gets attatched to OCD too so I go into a sort of spiral. I do not know what I would do if I didn't have this platform that I have. I am grateful for it. I also want to take these last few words to shout out my upcoming single "Beautiful Nightmares" . It is a storytelling track based off of a true experience. Thank you for having me The Odyssesy.
humanity
About the author
Jason James is an American journalist Andrew writer from Miami, Florida that specializes in covering the entertainment industry.
Reader insights
Be the first to share your insights about this piece.
Add your insights