Lesser Featured Top 10 Guitarists
Off the beaten track of guitar legends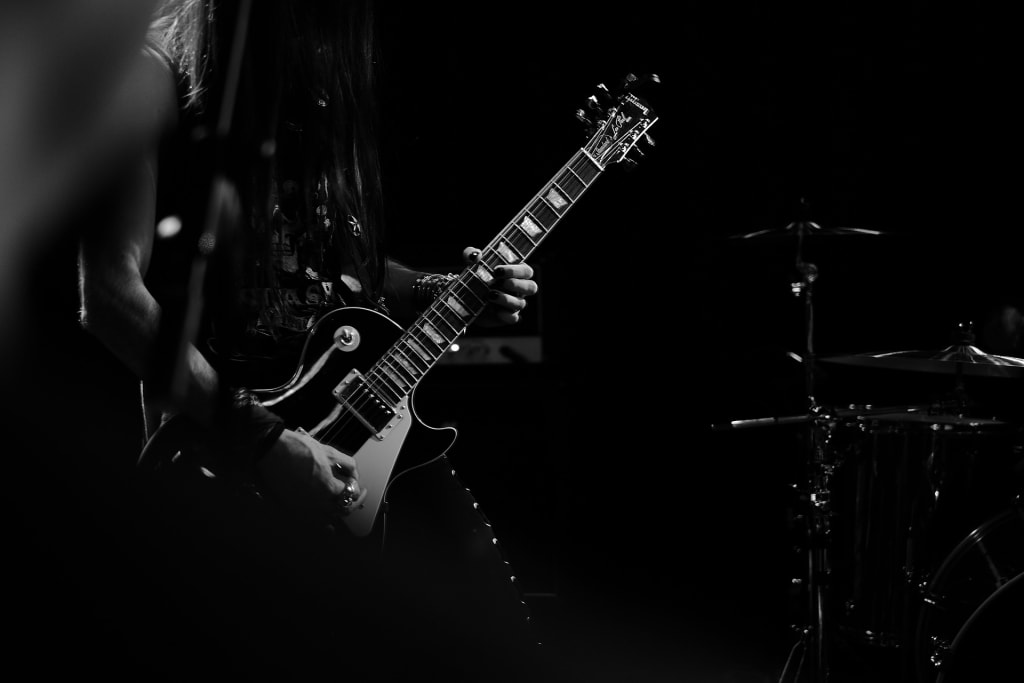 Image by Pixabay 
Lists of top ten guitarists published by large music magazines or major TV broadcasters are, frankly, dull. Sure, they list musicians who are undeniably, immensely talented and are worshipped everywhere, but it's always the same people on the lists. They are more predictable than a MOR 1980's hair rock riff. A change is as good as a holiday. Alternatively, in this instance, it might provide you with some new amazing guitarists you may never have come across before and definitely should check out.
Therefore, here are my top ten personal favourites, who criminally either feature low down on the average lists or don't make them at all.
A folkie transplant from Maryhill, Glasgow, who is perhaps a surprise entry to some. Donovan broke out in the mid-1960s in an acoustic burst of "Catch The Wind" and "Colours," touted as Britain's answer to Bob Dylan. While Dylan went electric, Donovan very quickly went psychedelic, his music weaving a wonderful imaginative world. As a guitarist, his playing complements his lyrics wonderfully. He is also rather famous for teaching John Lennon how to fingerpick, who then taught the same to George Harrison.
Those who name Son House as an influence include Robert Johnson, Muddy Watters, Bonnie Raitt, John Hammond and The White Stripes, to name a few. He was part of the Delta Blues movement in the 1930s, but thanks to the Depression, his early recordings failed to make an impact, and he subsequently moved to New York and quit music. That is until the 1960s, when some fans of his work found him and he made a return. A successful career followed until his death in 1988. His music definitely makes a mark on your soul, even if you have not heard him in a while.
Fans of The Blues Brothers may recall John Lee Hooker deliver a thrumming performance of "Boom, Boom, Boom." Hooker was something of a nightmare for accompanying musicians thanks to a tendency to alter the tempo and beat of his music. He reached greater exposure in the 1960s after participating in the 1962 American Blues Festival in Europe. A strange fact is that several Blues greats not getting a lot of recognition back home in America certainly burned the scene up in Europe. Hooker increasingly began to play more with rock musicians and proceeded to rack up a number of awards before his death in 2001. It's not actually clear how old he was because of the various numbers of years given as his birth date.
As native of Paisley, also Gerry Rafferty's hometown, I heard a number of tales from folks about him as a tall, shy guy who would appear at house parties with his guitar and proceed to blow minds. Rafferty formed part of the Humblebums with a hairy former welder and patter merchant by the name of Billy Connolly, whose mind was similarly blown by Rafferty's musicianship. Following the Humblebums split, Rafferty went on to form Stealers Wheel with Joe Egan before embarking on a successful solo career in the late 1970s. Rafferty sadly passed away in 2011, and his funeral brought Paisley to a standstill.
Back in the day, when Tom Petty's band Mudcrutch was auditioning Randall Marsh as a potential drummer at the house he shared with Tom Petty, it turned out the band was also in the market for a guitarist. Mike Campbell was duly called out of his bedroom, asked to play, and told by Petty, "You're gonna be in a band with me forever." Campbell was the perfect foil to Petty and was his song writing partner throughout the four decades of the Heartbreakers. These days, following Petty's tragic death, Campbell now plays with Fleetwood Mac as well as The Dirty Knobs. His guitar jams at various locations featured on Instagram are not to be missed either.
The tragedy of Nick Drake floats through his music. His guitar playing had an almost ethereal quality, and the three albums he produced were brilliant. Putting on his music will leave many amateur guitarists scraping their jaws off the floor and asking just how he did that. Unfortunately, Drake's career struggled somewhat due to severe depression that very quickly took him off the scene. He passed away in 1974 at the age of 24 in what was ruled a suicide, though this was disputed by many of his friends. Posthumously, Drake's legacy is considerable. Unfortunately, no footage was recorded of Drake playing.
You can often find Cleminson dressed as a clown in several old videos of The Sensational Alex Harvey Band on YouTube. Hailing from Glasgow, this self-taught guitarist started with local band Tear Gas, which became the Sensational Alex Harvey Band once Alex entered the scene. Right up to 1978, the band roared their way across the UK, Europe and America with their incredible live show, Cleminson more than a match for Harvey's raucous stage presence with mind-bending guitar riffs. After Harvey disbanded the group, Cleminson toured with his own group, the Zal Band, before joining Nazareth. After several years out of the music business, Cleminson is once again tearing up the UK live scene with his band /sin'dogs/.
Somewhat self-effacing whenever his playing is brought up, Sean Ono Lennon has left audiences at Claypool Lennon Delirium shows astounded by what has been described as "face-melting" guitar playing. Ono Lennon's music career can probably be said to stretch back into childhood, when he would find himself in the studio with his mum, Yoko. He started his own band, IMA, backing her on tour, and subsequently joined Cibo Matto. He has enjoyed a varied career, both as a solo artist and in a number of acts, including The GOASTT and of course, The Claypool Lennon Delirium. His 2006 solo album, Friendly Fire, is highly regarded by fans—and is, of course, replete with all kinds of wonderful guitar moments. Working with The Claypool in the Delirium has resulted in Ono Lennon raise his guitar game to—as he puts it in interviews—keep up with Claypool's bass skills. The end result is that Sean is without a doubt one of the greatest guitarists of today.
Another who was overtly modest about his guitar abilities, it is hard to say what The Beatles would have been without George Harrison. Obsessed with guitars from early adolescence, Harrison dedicated himself to learning how to play to the apparent detriment of his schoolwork, often neglecting his homework to practice until the small hours of the morning, his mother constantly encouraging him when he felt ready to give it up. He was still in his teens when he was regarded as one of the best guitarists in Liverpool—legend having it that at the age of 14, he stunned the suave, older John Lennon with a rendition on the back of a Liverpool bus at the behest of Paul McCartney. It is said that what George brought to Beatles' recordings was down to his innovation on guitar. Never a showy player, he was thoughtful and rather fond of the "naughty chords." Following The Beatles, Harrison started to use more slide playing, and eventually, he was regarded by not a few people as one of the best slide guitarists in the world. He could take on all comers, from trading licks with Eric Clapton while playing "While My Guitar Gently Weeps" live, and rocking out a brilliant solo on the nod of Carl Perkins during a jam session. George sadly passed away in 2001. A year later, his posthumous solo album, Brainwashed, remained a testament to his guitar genius.
A shy, quiet man offstage put a certain battered 1961 Sunburst Stratocaster in his hands and send him onstage, and Rory Gallagher became a whirling dervish that had his audience kaboinging as one and his band at full throttle. Born in Ballyshannon and growing up in Cork, Gallagher was an Irish legend who didn't hesitate to tread where other musicians were reluctant. He hoovered the Blues growing up, receiving his first guitar at nine years old. At the age of 15, he got the Fender Stratocaster that became his trademark and joined a show band, the Fontana, juggling playing commitments with school. At the age of 18, after leaving the Fontana (now known as The Impact), Gallagher formed The Taste, a mind-blowing power trio, who were regarded as the equal of Cream. Following the rather acrimonious split of Taste, Rory forged ahead as a solo artist from 1971. This was the height of the Troubles in Ireland and an immensely dangerous time.
Belfast had been abandoned by most touring acts as it was deemed too dangerous. It was indeed dangerous—the sad fate of the Miami showband being a good example of that—but Rory decided to play despite the danger anyway, to the great delight of the younger population of Belfast, who were starved of music. There are accounts of bombs going off in the background during his shows. This, and his generous, approachable nature, made him a legend in Ireland. Today he has a fair number of statues and plaques up in his name. He was also one of those guitarists who, when watching the many live videos online, has you wondering, "how does he do that?" As well as being a monster on electric guitar, he was a mesmerising acoustic player. Whether it be his old National Dobro or that bashed up Strat in his hands, he owned it. Sadly, Rory passed away in 1995 following complications after liver transplant surgery, but he won't be forgotten, still inspiring young guitarists today.