Keith Morris & The Crooked Numbers' Upcoming Release
Review of 'Psychopaths & Sycophants'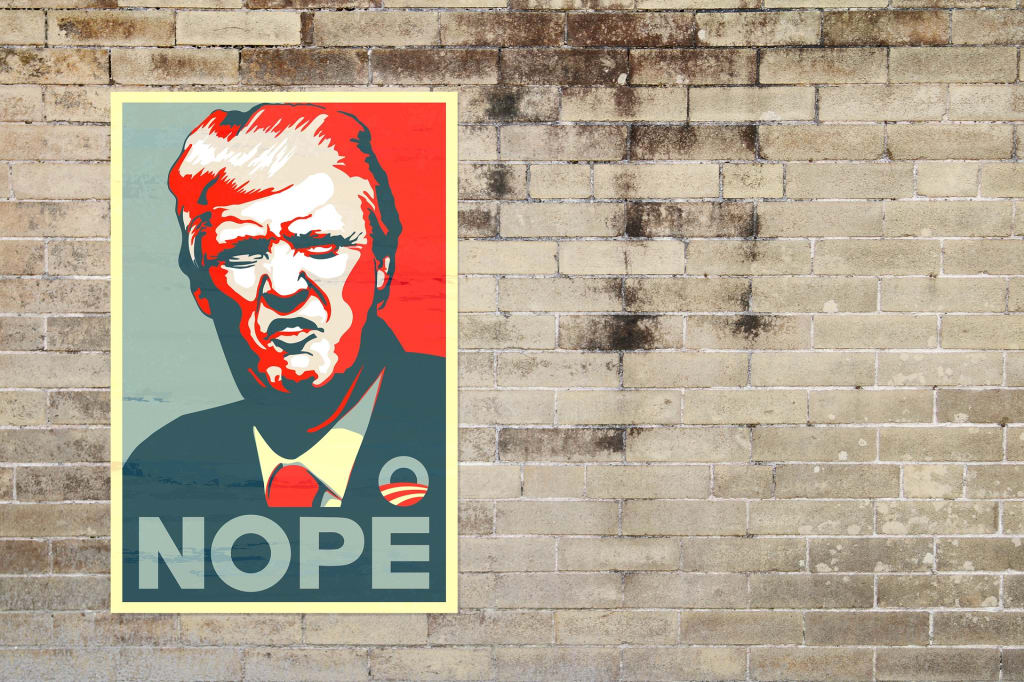 Keith Morris is obviously a fan of the late, great Leonard Cohen. Otherwise, why would he attempt to name an album after the guy? You see, this album, Psychopaths & Sycophants was originally going to be called "Trump Songs for Leonard Cohen." Cohen died the day before the presidential election that would choose Trump as the next holder of this mighty office. I'd say Cohen was the lucky one.
Nonetheless, Cohen's estate wouldn't allow the artist to use his name in the album title, and thus Psychopaths & Sycophants was born (and is a stellar name, by the way).
So, who is Keith Morris? Well, he's a pretty darn talented folk/rock musician from Charlottesville, VA. If this album is any indication of the awesomeness of any of his past music, the guy's a musical genius. Morris' musical style is kind of a jazzy rock sound. It's definitely comparable to the music of Cohen.
The stories in these songs are interesting. The vocals are so amazingly done that you can easily understand every single word of each song. The band backing Morris is extremely talented and adds to the great sound put forth through these nine songs.
"The Future" is a song that was written by Cohen in the 90s. Morris is spot on, with just a word change here and there to keep things somewhat politically correct and friendly to all. "In My Secret Life" finishes off this album with another Cohen cover. This one written by the late talent in 2001. This one is filled with gorgeous piano work that adds a smooth groove to the song.
"What Happened To Your Party?" keeps up the Cohen-feel of the covers, though this is a song right from Morris. This one is all about the failings of the GOP. It's an honest song that would probably annoy any Republicans that listen to it.
"Thousand Mile Stairs" is a bluesy song about the loss of innocence. It has a great relaxing sound, even with the tough subject. I really enjoy the piano work on these songs, though all of the instruments are beautifully played throughout the album.
The title track, "Psychopaths & Sycophants," is one of my favorites on the album, maybe just because of the name. It's a cleverly done song, and I really like the lyrics. It's kind of a poetic song in ways. There's some awesome saxophone work on this one as well. It gives it a jazz feel on top of the smoky blues.
"Canebrake" is another bluesy track. This song has a really dark feel to it, and I like that. It's definitely in a close tie with the title track for being my favorite song on the album. You'll just have to get the album and give it a listen to know why this song is so great.
"67%" is a purely political song. Morris is steady on the vocals on this one and makes it an amazing song, even for its sad tale. "Charlottesville by Name" is a beautiful acoustic ballad. This track was written by Tom House, a friend of Morris'. It's amazing.
"The Narcissist" is another bluesy and mellow track. It's a well-written and played song that almost sounds like a lullaby, even though it's about narcissism. Can you guess who this one is most likely about?
This is a great collection of music. It would be ideal for fans of Leonard Cohen, people who like blues and jazz, and anyone who is not happy with the person currently in charge of the United States of America.
This collection of politically charged songs of tragedy are brought to you by the good people of Whiplash Pr & Marketing.