Kanye West's Creative Odyssey
Surprising Support Amid Controversy and Profits Soar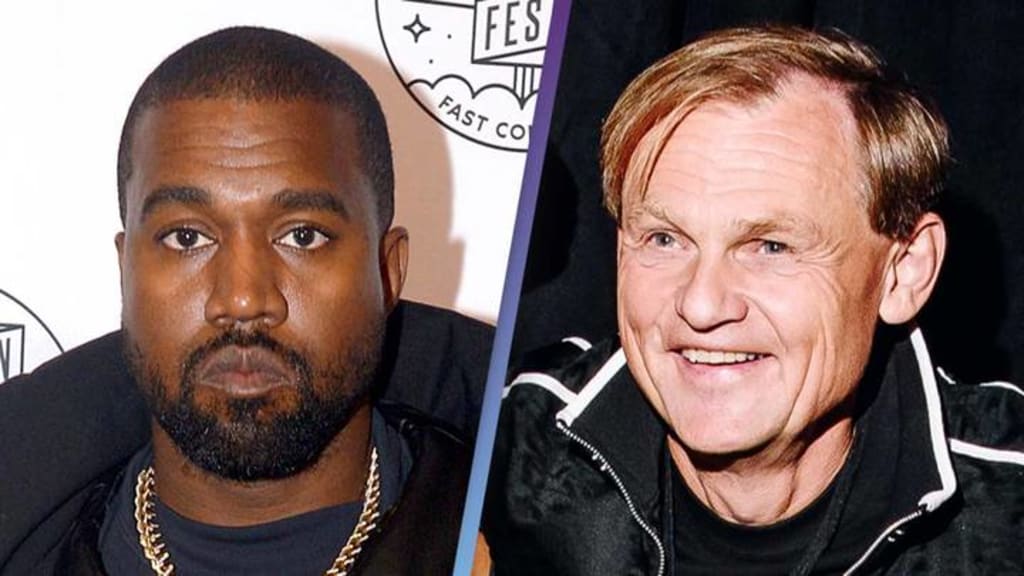 Kanye West's Creative Legacy and Adidas CEO's Support
Kanye West, the maverick artist who has left an indelible mark on the worlds of music and street culture, finds himself at the center of a unique and unexpected narrative. Adidas CEO, known as "Golden," has recently expressed his admiration for West's unparalleled creativity and offered a surprising perspective on their complex business relationship. This show of support comes in the aftermath of West's divisive comments and the subsequent dissolution of his partnership with the renowned sportswear brand.
In a recent interview, Adidas CEO Golden effusively lauded Kanye West for his extraordinary creative contributions. West's artistic journey has been nothing short of transformative, reshaping not only the music industry but also the cultural landscape at large. Golden's acknowledgment of West's profound influence extended to both music and street culture, underscoring the artist's ability to transcend artistic boundaries and redefine contemporary aesthetics.
However, the tale of Kanye West's collaboration with Adidas took a challenging turn when the artist made comments that were widely perceived as anti-Semitic. These controversial statements became a turning point in his partnership with the sportswear giant, eventually leading to their separation and the withdrawal of Yeezy products from the market.
Golden's comments concerning West's departure from Adidas provide a multifaceted perspective. While acknowledging West's creative brilliance, Golden expressed the belief that the artist is not intrinsically a "bad person." He suggested that West's controversial remarks may not have accurately represented his true intentions, shedding light on the intricate dynamics that often characterize business relationships in the entertainment and sports industry, where the actions and statements of public figures can reverberate with far-reaching consequences.
In the aftermath of Kanye West's departure, Adidas undertook a strategic move to liquidate the remaining Yeezy inventory, aiming to bolster its financial performance. This calculated decision yielded significant results, contributing to an impressive 85% surge in profits for the Yeezy brand. Nonetheless, Adidas reported substantial losses during the second quarter of their fiscal year, with a deficit exceeding $491 million.
Despite the financial challenges faced by Adidas, the allure of Yeezy products remains undiminished. The demand for Yeezy merchandise continues to soar, providing a critical financial cushion for Adidas during turbulent times. In a remarkable testament to West's enduring appeal, it is reported that he pocketed a staggering $25 million in royalties from Adidas within just 24 hours after the remaining Yeezy stock from their partnership swiftly sold out.
Kanye West's collaborative journey with Adidas has been marked by a rollercoaster of success and adversity. The partnership gave birth to the Yeezy line, a fashion phenomenon that captured the zeitgeist with its unique blend of style and innovation. However, the controversies surrounding West's statements strained the relationship and ultimately led to its dissolution.
Adidas CEO Golden assumed his role in November 2022, succeeding a pivotal phase in the company's relationship with Kanye West. Despite the separation, Golden continues to exhibit unwavering support for the artist, recognizing his significant contributions to the brand's ascent. Golden's statements underscore a level of understanding and empathy for the intricacies and challenges that can arise when collaborating with high-profile entertainers and athletes.
In summation, the complex narrative of Kanye West's association with Adidas is an intriguing fusion of creativity, controversy, and financial success. Although their partnership may have reached its conclusion, the legacy of Yeezy remains a testament to West's visionary artistic sensibilities. Adidas, under the stewardship of CEO Golden, persists in navigating the ever-evolving landscape of the sportswear industry, with Yeezy sales serving as a guiding light amid financial headwinds. Kanye West's creative genius endures as a potent and influential force, perpetuating his enthralling journey through music, fashion, and culture.
Reader insights
Be the first to share your insights about this piece.
Add your insights