Joyner Lucas
Outspoken American Rapper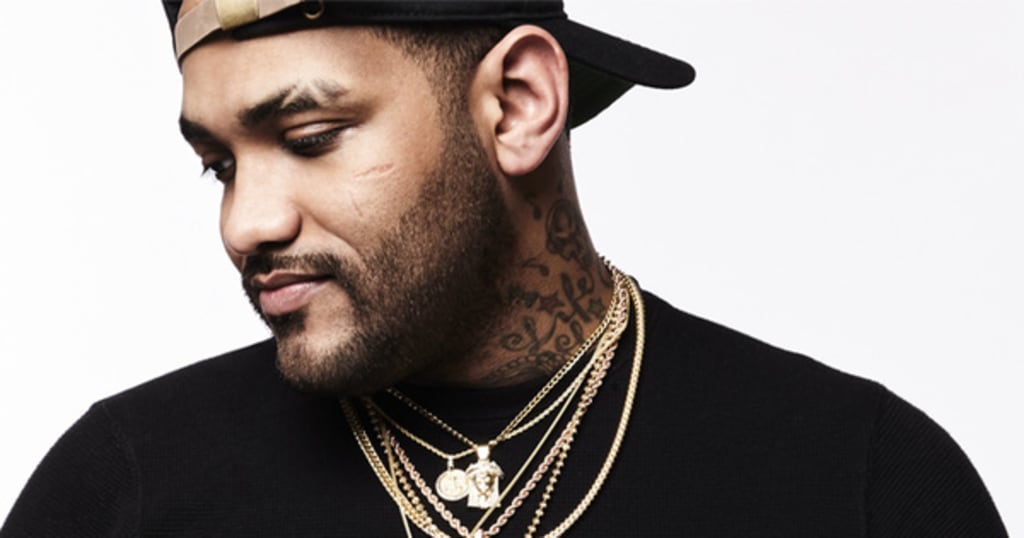 Gary "Joyner" Lucas is an American rapper, poet, singer, and songwriter from Massachusetts. Joyner first began rapping at the age of 10. He was inspired by artists like Eminem, The Notorious B.I.G., Nas, and Method Man.
Joyner first started recording under the name G-storm. In 2007, he swapped his stage name to Future Joyner and formed a group called "Film Skool Rejekts." They released their mixtape, Workprint: The Greatest Mixtape of All Time, in the same year the group was formed. Lucas later dropped "Future" from his stage name after rapper Future became well known and continued as Joyner Lucas.
Lucas gained widespread exposure after releasing his single "Ross Capicchioni" in 2015. Joyner gives his outside perspective on the true story shooting of a 17-year-old Ross Capicchioni by telling the story from both sides. The film depicts the chain of events leading to Capicchioni's near-fatal shooting by his supposed friend who baited him for a local gang initiation.
Aside from this single, Joyner has written and produced several controversial and deeply meaningful raps. "I'm Not Racist," in my opinion, is one of the most controversial and uncomfortable conversations nobody wants to have but needs to have. Joyner put this single out in 2017 and racked up millions of views on YouTube from this hit. The music video for this rap opens with an overweight white man in a "Make America Great Again" hat shooting off racial slur after racial slur. He rants on how African Americans are lazy and live off of welfare and the state, and on how there is a double standard when it comes to using the "N-word."
When the rap hits the second verse, the song takes a turn. A young black man sitting across the table from the white man gets the chance to say his piece in return. He rants on being stopped by the police, being unable to get a job because of the color of his skin, and turning to selling drugs just to be able to put food on his table. This rap really sparked an "unwanted'' conversation about race relations in America and just how far apart blacks and whites are in how they see things in our country right now.
Joyner explains to CNN that what makes the video shocking is that it's not a neo-Nazi or white supremacist saying these words, but a regular white American.
"It was an average white man speaking his mind on how he actually feels about black people," Lucas said, "and it was an average black guy talking about his interactions with white people. These are suppressed feelings that both parties have but are afraid to express."
Lucas has continued to gain notoriety and make a name for himself in hip-hop. He recently featured on Eminem's new album Kamikaze on the track "Lucky You." The video features Eminem alongside Lucas walking through a seemingly abandoned, post-apocalyptic town as they are followed by a large group of blank-faced, red-eyed figures dressed in black hoodies that copy their every move. The pair were lyrically great together and wove a rap that was outright epic.
The young rapper has gained a good amount of fame over the last few years and, in my opinion, is one of the most real rappers in the game right now. He has a powerful voice and he uses it to weave stories that can take you down a rabbit-hole and keep you focused on the story until he is finished telling it. With the number of rappers in the game today, thanks to the many platforms the internet now has to offer, it can be hard to make a statement to where your voice can be heard. Joyner has managed to do just that and I look forward to his future work.
rap
About the author
Reader insights
Be the first to share your insights about this piece.
Add your insights