John Wiebe
Musician and Public Speaker from Edmonton, Canada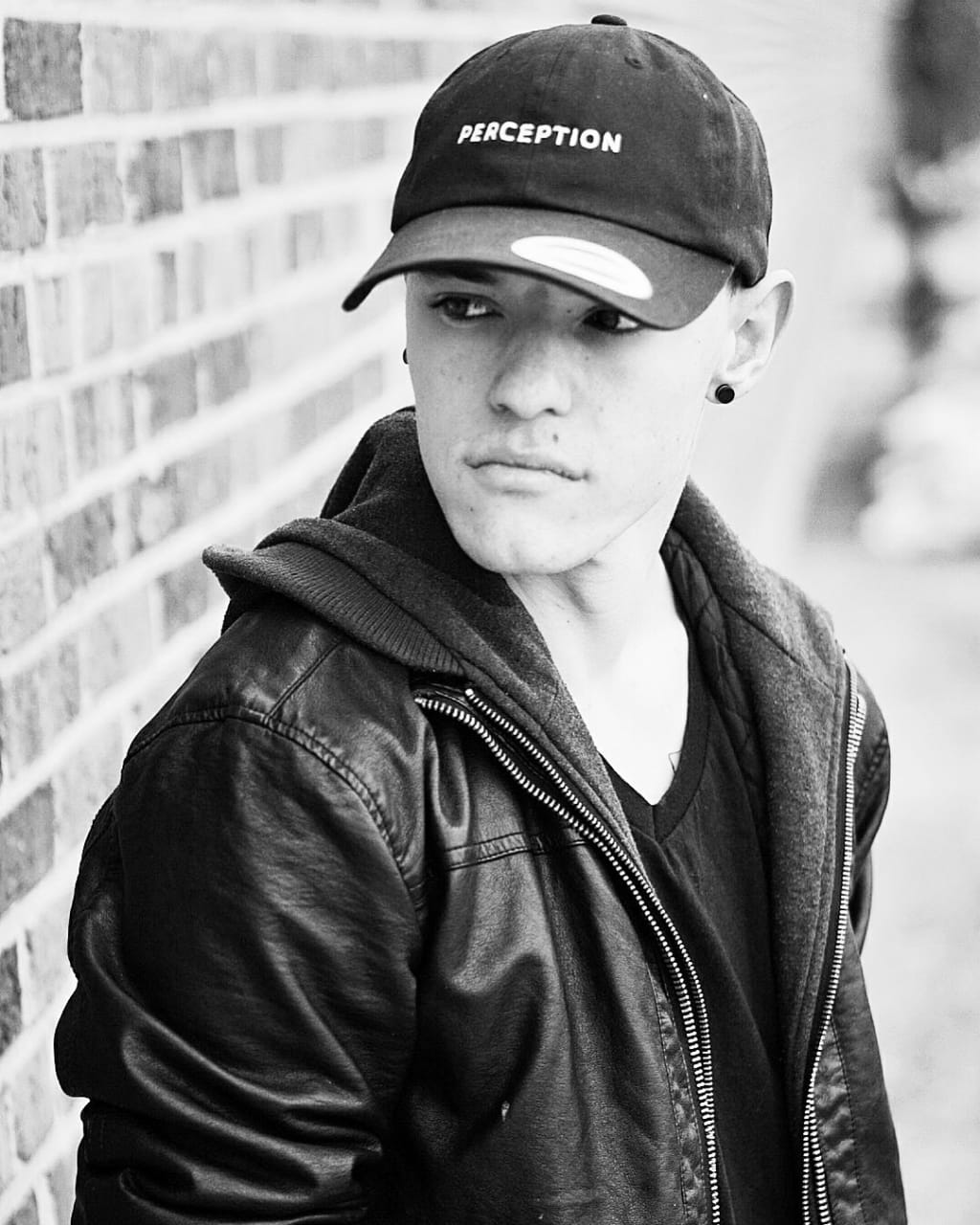 John is an indie musician and public speaker from Edmonton, Alberta, Canada. He was born in Winnipeg, Manitoba on November 9, 1997.
The first instrument he came into contact with as a child was a piano as he was put into lessons (he wasn't a fan of it) shortly thereafter, he had an interest in guitar and was put into lessons. After various teachers throughout a four year span, he started writing his own music when he was in junior high and "performing" in his local chapel in junior high (to varying degrees of success). Without having any clue why he always knew music was something that intrigued him, something he would love to do. Writing music, releasing it, performing live and gaining a following. Then again, he was having these thoughts as a kid in grade six, with no skill on an instrument at all or a clue about why he had a passion so crazy at such a young age. Growing up, John had gone through his own trials from the beginning of his life. The biggest was that he had gone through bullying throughout a majority of his formative school years, whilst also struggling with his identity of who he was as he grew up without a father figure in his life. He was also born four months early, which severely affected his voice which lead to even more bullying as a kid.
As he grew and matured in junior high and high school, he started to want to take his passion for music seriously and in 2016, John released his debut EP, Changed with five original songs while simultaneously performing at local cafe's around Sherwood Park, Alberta and the talent show at his local high school every year (again, varying degrees of success & reactions). Throughout his school years, he struggled with ( and continues to struggle with) anxiety and depression. While trying to find his true calling in life, he encountered some trying times in his life. Friends in his life leaving, disappointment from individuals in his life, & other challenges that seemed to weigh in on him and questioning why he was even pursuing a dream as crazy as music creation with a faculty full of students and staff telling him to stop, get a real job and apply for college.
After his high school graduation, he reluctantly moved to Victoria, BC with his family with the promise of building his career as an artist and his fanbase. While in Victoria, he recorded his debut album Fearless in his apartment and released it on November 9, 2017. Since the release of Fearless, he has released a single called "Memories" (his first attempt at hip-hop) moved back to Edmonton and is getting ready to release his newest single "Let Go" on January 11, 2019! This next year promises to be a year of growth for him as he intended to book shows and release a new project titled "The Basement Tapes" later in 2019 while simultaneously building his home studio, attending concerts for some of his favourite bands, artists and build new friendships, connections and on his mental health.
You can listen to John's music, browse his merchandise and more below!
Let Go: 01.11.19