Jeff Ray's 'Our Little Town' Is Mesmerizing
A singer/songwriter with a heart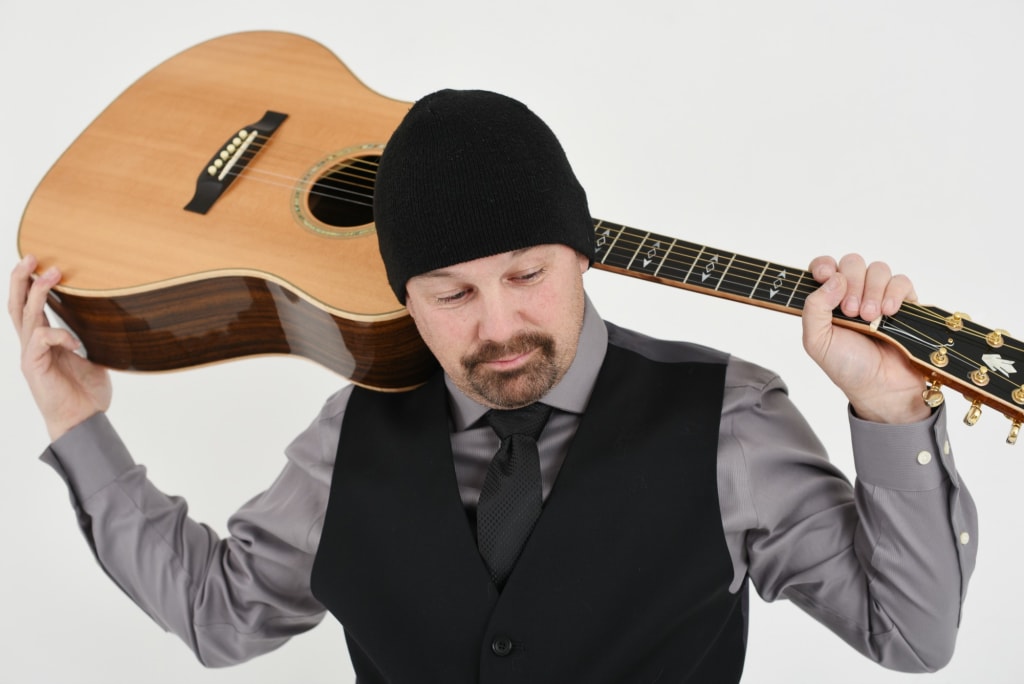 Last month Americana singer/songwriter Jeff Ray released Our Little Town, an EP full of heart and soul, and great music writing. Ray has a talent for vocal and guitar, and his songwriting isn't too shabby either. However, he only has writing credits on two of the six songs on this release. That information looks like this (songwriter's names are in parenthesis):
Our Little Town (Jeff Ray)
I Wish I Had A Girl (Henry Lee Summer)
Somebody's Cryin' (James Greathouse)
Ride Into the Sunset (Brian Nutter)
What if She Does (Rob Wolf)
She Ain't You (Jeff Ray and Steve Hussey)
The title track has a country sound to it, but without the annoying twang that fills so much country music (sometimes twang is good, don't get me wrong, but it gets old after awhile). Our Little Town is a good song and you can picture the story the song tells as you listen to it.
Ray's cover of Henry Lee Summer's I Wish I Had A Girl is pretty awesome. I love the original and I can honestly say this is the best cover I've ever heard of this song (and I frequent a lot of Open Mic's, so I hear a lot of cover songs on a regular basis). This song definitely took me back to the 80s.
The third song on this EP, Somebody's Cryin', was written by a friend of Ray's who committed suicide. Ray recorded the song and did a video for it as a tribute to his friend. It's a touching video and tribute. It's a pretty heart-wrenching tribute, in fact. And, knowing the story behind the song makes it difficult not to burst into tears as you read the little notes shared about the song as the video begins. In the video, Ray walks into a dusty room and looks around at the items left behind….
Ray is an advocate for mental illness and suicide prevention, and it's hard not to be when you lose someone close to you to suicide and mental illness. If you only listen to one song on this album I suggest you listen to this one and do it by watching the video.
Ride Into The Sunset is a great feel good song. It has a nice beat to it and sounds like something you'd want to roll down the windows to and sing along if it started to play on the radio. What If She Does is definitely a country song, but then again, so are most of the songs on this album. It's a good country album, and even though I don't like much new country at all, I really dig what Ray is doing with these songs.
The final song is She Ain't You which is kind of a love song, just listen to the lyrics. We all have those bad moments in our relationships, and everyone feels jealousy now and then. This song kind of touches base on that. It's a great song, and well written.
If you enjoy the acoustic sounds of the singer/songwriter genre of music, and you enjoy a well-blended mix of country and rock, Jeff Ray's new EP is the album you've been waiting for. There isn't a bad track on it. Each song tells a story that we can all relate to. It's also worth it to support an artist that does what he can to support a good cause. Take some time and learn about mental illnesses and suicide risk, and listen to music with meaning.