It's Just Craig Creates a Haunting Story
Must Listen, Concept Album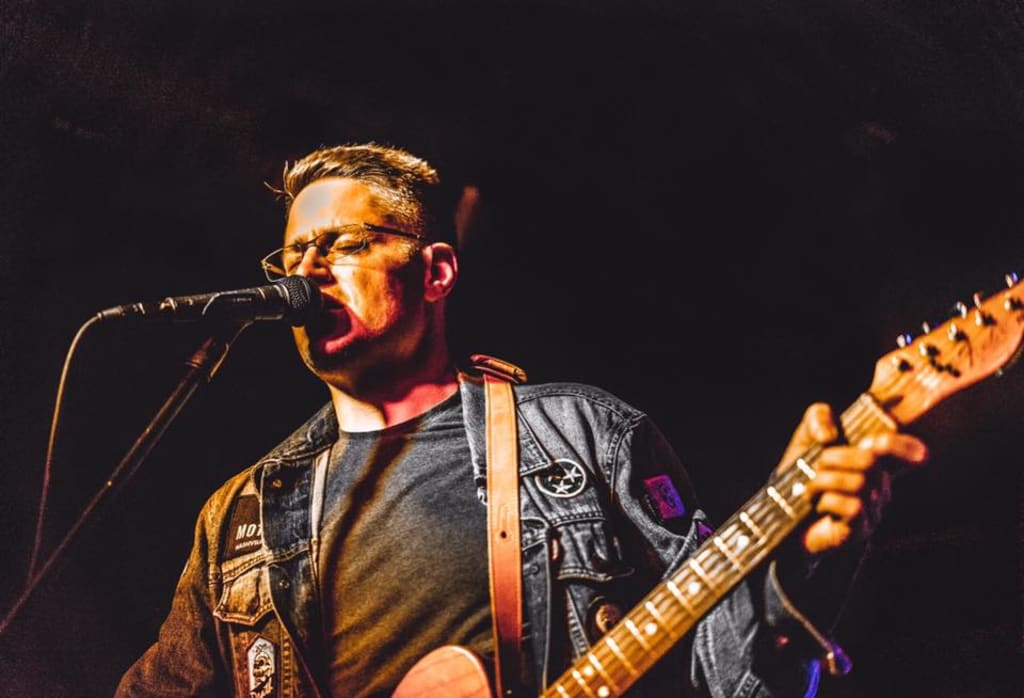 Concept albums will always have a place in the musical world. They tell a story, through music, that could be told other ways, but combining the story with music makes it that much more artful. This album, Dark Corners, by It's Just Craig is an amazing story and some beautiful music. I was truly amazed and inspired as I listened.
Aside from the brains behind the music, Craig Helmreich (the writer of all of the songs), the band features Marc Ford (Black Crowes/Ben Harper/Magpie Salute) on lead guitar, Elijah Ford on bass, piano, and acoustic and electric guitars, Jason Slota (Thao & The Get Down Stay Down) on drums, Rob Shelton (Meernaa) on synths, and Jess and Kels Von Strantz on background vox and cello.
This talented bunch of musicians has made this album something so amazing to listen to. It's often dark and gloomy, but sometimes inspired and bright. The bio described it as being a mix of Americana, Goth Country, and Indie music. This is a beautiful combination, although I heard mostly an indie gothic sound, something dark and mysterious mixed with something simple and beautiful.
The piano intro to the album is somewhat interesting, yet somewhat creepy. It's short and sweet, but it's made to sound as though the piano is way out of tune and old. It's haunting.
"This album is the story of a cargo boat captain and his journey. From the moment he leaves home, both excited and full of reservations, on a sometimes lonely path, getting stranded within view of his destination port, fighting temptations of the sea, struggling with being out of touch with his partner on land, and ultimately deciding whatever it was he was deciding, only to learn that the decision may no longer be his to make." The story is spread across the first eight tracks of the album. The ninth track is blank and the final song on the album has nothing to do with the story (I will not be reviewing the final song).
"Go" contains some hauntingly beautiful lyrics. I think that the guitar stood out the most on this song, though. It's a light and free song, but also sad. He doesn't want to leave her and head on his journey, and you get that in the lyrics of this song. "Alone" is the feeling that is left after the captain leaves for his journey.
"Captain" seems to be the captain's side of being without his love. He misses his lady and is lost in his own head thinking of her and being stuck at sea. It's another somewhat haunting song, these being the ones garnering it that gothic sound.
"Siren Song" is a little faster of a song, a little louder, a little harsher. I love the harmonies on the vocals of these songs and it seems to stand out even more in this one. "Goodnight," which you can listen to here, puts a little more focus on the male vocals for a minute or two. "Rain Never Came" is another song focusing more on the male vocals. It's an interesting song that seems to focus most on vocals instead of instruments. It adds something different to the album. It has some interesting sounds that give it a more disturbing feeling.
"Leaving Now" is the final song of the story. This song sounds as though it may be the final song of the relationship as well. It's a sad story; it's a story of longing and loneliness. This one, again, is filled with the vocal harmonies and has that haunting edge back to it.
This is an amazingly beautiful piece of music art. It's worth a listen simply to hear this sad story. The end with the gulls and waves washing ashore is such a fitting final goodbye.
album reviews