How to Avoid a Vendor Cancelling
Sometimes it's who you hire, but let's talk about how to screen your pro's, and what to do if they cancel.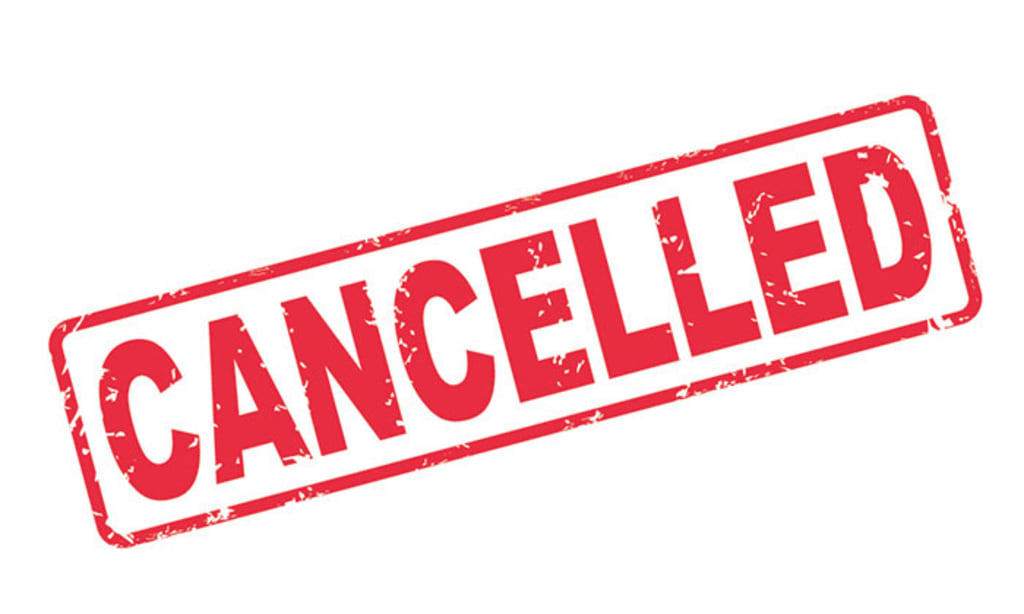 Many brides fear that a vendor; typically DJ's, photographers, or videographers, will cancel on them last minute. It's for good reason, I as a DJ, have gotten many day-of wedding calls from brides whose DJ cancelled on them or didn't show. I can rarely help them because I am typically doing an event already. Here are some things you can do to prevent this from happening. Of course there's no guarantee your DJ won't cancel, but these steps will protect you if they do and prevent them from cancelling.
1. Have a Contract
A contract is more than legally binding and defendable. It also forces the vendor to acknowledge your event exists. If you don't sign a contract in person, make sure you have a confirmation via text or email that the vendor has received your contract and/or deposit. If you feel it's been too long and haven't heard from them, follow up!
2. Ask for Proof of Insurance (not if they have it)
Asking the vendor if they have insurance opens the door for lies, and even you potentially being liable for their mistakes. Ask the vendor to provide a certificate of insurance and make sure it includes at least $1,000,000 in GENERAL LIABILITY. There are many types of insurance vendors can have, but this is the kind that protects you and your venue. Additionally making them provide proof prevents them from lying.
3. Ask for their Town Business Registration/License
This one goes fairly un-noticed, but can be a telltale sign that you are dealing with an unestablished business. When a business operates by a "fictitious" name, employs people, or has a physical location it is required to have a business registration in its town. A fictitious name just means that it is a name that is not a living persons. You definitely want to be dealing with an actual business and this reduces the risk that they are just starting out or illegitimate.
4. Ask if they are full time.
Psychology is at play with this one. Pro's who are full time don't have another job to fall back on if a client they cancelled on takes recourse against them (I will talk about this later). One cancelled event would destroy their sole source of income so why would they cancel on someone.
5. Check Reviews
Obvious right? Well did you know that you should check reviews on any online business profiles? They may be trying to hide a review from someone they cancelled on in the past on a "lead" site like Gigsalad. If someone had a bad experience you can expect to see it online somewhere.
While checking these 5 items gives you more legal recourse, vendors who meet these criteria are far less likely to cancel because they understand the impact to their business. For the first three items, if someone cancels on you, you can go to the company or government body that issues these items and have them revoked or force them to pay you for the cost of a last minute DJ.
IMPORTANT: If someone does cancel on you the first call you should make is to the ADJA Emergency DJ Hotline: 888-723-5776
You'll notice something about all DJ's that fit this criteria: they will all start at about the same price. The price they start at will definitely not be the lowest you can find, that is a part of my point. The cheapest vendors have the highest cancel rate. This is because many of them will run their business into the ground by not charging enough or find a hire paying event and cancel on their client. This is why I stress so heavily that you check the five items listed above. It's likely that if they have these items, they are operating a legitimate business that has been around long enough so they know how much they need to charge to stay in business.
Finally, if you are in the market for a wedding DJ or photo booth in the RI, MA, or CT area, that won't cancel on you, check my company DJAB Entertainment out. I would love to get on the phone and talk about your wedding or these tips, even if you decide I am not the right DJ for you. Additionally I would be happy to provide you all five of the above items!
401-248-4224
DJAB Entertainment - djabentertainment.com
PS: If you aren't in my service area checkout ADJA's DJ search engine.