HOLY WOW's 'Nebulas' Official Video
Dark Wave for Your Gothic Soul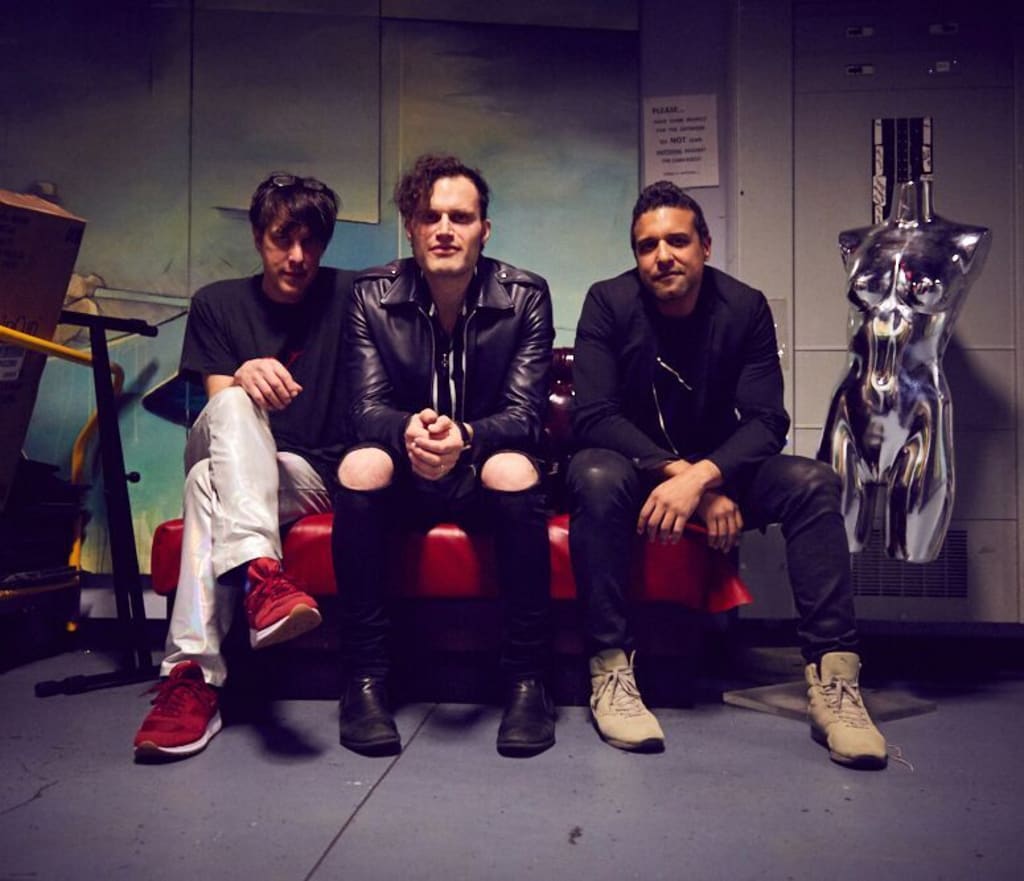 For fans of darkwave and new wave music, and those of us that simply miss the 90s and all of the amazing music genres that were running amuck in that decade, HOLY WOW has a glorious musical tidbit that you're going to want to snuggle up with on one of these dark winter nights.
"Nebulas" is the recent single from HOLY WOW, and there is a debut album planned for release mid-January. If the rest of the album sounds like this track, you can bet I will own it. Listening to "Nebulas" transported me back in time and made me wish I was enjoying the sway of the music in a nightclub filled with goth kids and the stench of clove cigarettes. Alas, I sit in my home office, the faint scent of sage I burned earlier today on the air. Close enough, I guess.
So, a little background on HOLY WOW—HOLY WOW is the "solo" project (not entirely solo, but it's HIS project) of Dmitry Wild. According to his credentials, he was born in Russia, raised in New York, and might currently reside in California (sometimes the wordings of press releases and bios can be confusing as writers try to make things creative.)
Anyway, Dmitry makes music and spent time working with other musicians on their stuff. It was after his father's passing that he decided it was time to branch off on his own and do his music just how he wanted to. Of course, he has an amazing couple of musicians he works with that help pull his gothic new wave sound together.
He formed HOLY WOW in 2016.
The music from HOLY WOW has been described as a combination of goth and garage rock, and you'll hear that when you give a listen to "Nebulas." Holy Wow's music has been compared to Jesus and Mary Chain, and even Franz Ferdinand.
The video for "Nebulas" has a cool techno feel, and it really adds even more to an already stellar song. The drum machine is the focus of the opening part of the video (still cool.) Prepare for a trippy ride when you watch this video.
As you'd expect from a song titled "Nebulas," there are plenty of stars in this video—as though you're floating through the emptiness of space with only those little balls of gas to keep you company.
I love the song. It's goth and new wave enough that it makes me nostalgic for the 90s. It will fit in well with your playlist of Bauhaus and The Cure. It's a dancy song that isn't obnoxiously morose—something you can sway to without wanting to slit your wrists. That's something I really like about it—goth doesn't have to be uber depressing.
The moody guitars are one of my favorite things about this track. I love Dmitry's vocals as well. The lyrics to the song are extremely deep, so make sure you listen past all the beautiful sounds and get to the meaning of the tune.
"Nebulas" will be released on Modern Ancient Man, HOLY WOW's album that is set to release on January 18, 2019.
I've been writing music reviews professionally for almost two decades—my love of music knows no genre. If you like this music review, please take a moment to check out some more of my reviews of awesome tunes here on Vocal/Beat. I have new reviews up almost weekly. You'll find an array of musical genres covered, so you're bound to come across find something you like.
I also write a plethora of other topics—from horror movie reviews to tips on being a better writer. Check out my main profile page for links to all of the articles that I've written for Vocal.
song reviews