HipHopMomma Presents...
Emerging talent to browse, stream, and discover.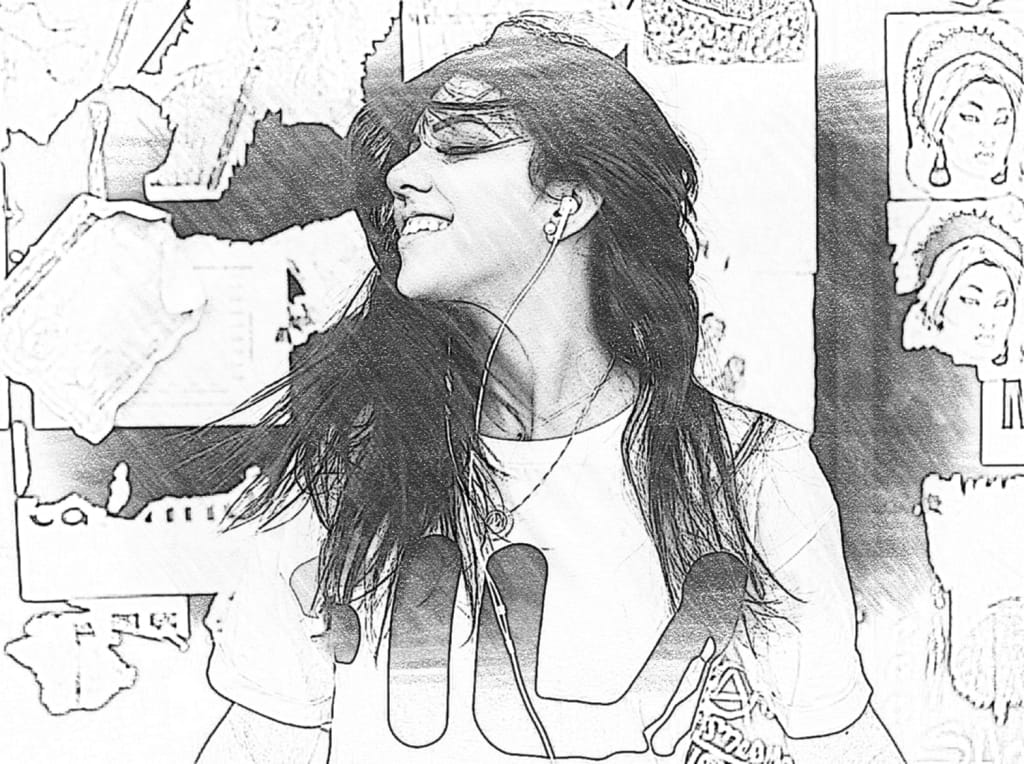 HipHopMomma has promoted emerging artists and musicians since 2013.
By focusing her specialized skills on a single goal, curator Momma Sez created a centralized hub where artists can be heard, and listeners can access their music. This comprehensive online presence includes a blog, streaming playlists, Mixcloud episodes, and a network of websites and affiliates.
This cutting-edge promotional service now seeks to include musicians and artists from all genres, expanding its artist roster and viewership. Although free services would be ideal, it may become necessary to charge minimal fees in order to maintain operations.
BACKGROUND
HipHopMomma debuted online in 2013 while Stina Marino, known as Momma Sez, was promoting her musician husband and his band. Since that time, she has been asked to use what she has learned to help other musicians further their careers and online presence. Now, with more time on her hands, she is using her considerable skills to promote emerging musicians and artists, create an online presence through blogging, streaming playlists, Mixcloud episodes, and a vast network of websites, resources and affiliates.
HipHopMomma invites musicians of all genres to submit their music at the website. Submitting music is easy and fast, providing dofollow links that lead listeners directly to the artist's music for more exposure.
It should be noted, if musicians are members of MusicSubmit, or DropTrack they have an instant in with Momma, and are encouraged to look for HipHopMomma in the resource roster.
HipHopMomma encourages fans to visit and browse, listen, and discover new and emerging artists in all genres. Music fans can also create their own playlist of the featured artist, pop the player off the page and continue listening once they leave the website.
HipHopMomma is an intimate website to discover new music.
IMPORTANT LINKS
HipHopMomma will offer much to music fans and emerging artist looking to be featured. Visit HipHopMomma and see for yourself.
Psssst...
While we have your attention, here's a sneak peek at some of the talent (and variety) a visiting music fan will discover through HipHopMomma:
ARTIST ON DISPLAY
Tony Marino, accomplished pianist, recording engineer and composer of Latin jazz and world music, will release his 11th album, Tango Silhouette, in early May 2019. The album is Marino's second CD release of 2019 and is a much-anticipated follow-up effort to this year's earlier release, Family and Friends.
Allison Ivy, is a young and very talented singer, actress, and dancer from Utah. Singing her whole life, she became serious about it at the age of 14. Allison has been training professionally with world-famous coaches and working with notable talent in the entertainment industry. Allison is set to release an EP of original songs in the coming months. Her single from the EP, "Undiagnosable," is one of our favorites.
Clayton Morgan grew up admiring what his father had accomplished with the group The Four Sonics, and the impact that the iconic soul foursome had on the world. Clayton often envisioned following in his father's footsteps. Well, the time has now come to grace the world with his own special talent. As a two-time #1 iTunes Electronic artist, Clayton Morgan is one of our featured artist on Hip Hop Momma. His single, "Taste for Love" (Remixes) is one of our favorites.
I hope we teased you enough to explore and discover more talent at HipHopMomma.com
feature