Groupoem Returns After 25 Year Hiatus
'Dirt Church' is music to cure your boredom.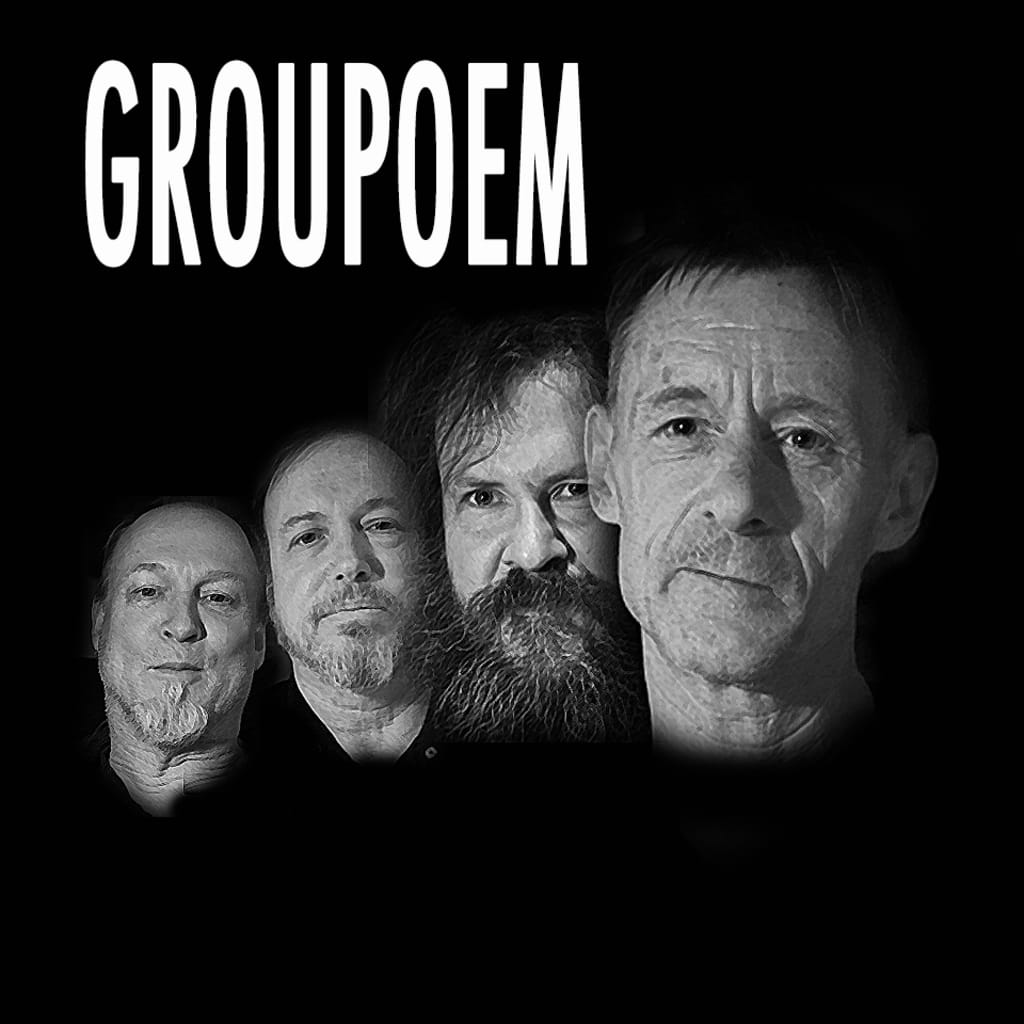 Groupoem is an alternative rock band that went on a 25-year hiatus and then decided to reform with the original members. To fund a tour, much like many bands are doing these days, they opted to try crowdfunding. They made a little documentary about the band, getting deep into the story of this spectacular musical entity, to use for their crowdfunding endeavor.
I love watching this video since it gave me a background story on a band I knew nothing about. The members have performed with other bands in the past, ones that I have heard of, like GWAR and DOA. But this project seems to be their baby, the one thing that keeps them pushing and kicking, and it's amazing that they got back together. It's amazing for them as well, since they are already planning more recordings and tours.
If you want a little background on this band, what you need to know is that they originally formed in the early 80s as Mr. Science and changed their name to Groupoem in 1986. Sometime after that, they split up (does it really matter why?). Then, 25 years later, in 2014 they decided to get back together and do it all again. They are:
Terry Robinson - Songwriter all music, lyricist, all guitars
Marph aka Mr Science - Lyricist, Vocals
Christopher "Flea" Lee - Drums
Darren Katamay : Bass guitar
You can learn more about them, and check out their music, at their website.
Anyway, they currently have 18 tracks to listen to. Their bio likens them to performers and bands such as the Butthole Surfers, Husker Du, and even Nick Cave. I hear some Leonard Cohen in there, as well as some of the strangeness of GWAR and Green Jelly. It's definitely an eclectic sound, as these comparisons should make you see.
This may also help describe a sound that is kind of hard to describe. Marph's vocals are more speaking than singing, but it's more than just someone talking. It's like a melodic voice that speaks to the dark side of your soul. It's a sound definitely fitting the term progressive rock. It can also be described as punk. It's like poetry with a musical background. The rest of the band make Marph's vocals turn into something amazing and beautiful, and dark.
If you've been itching for something new and different, Dirt Church is an album you'll want to listen to. Slimfast has a definitively punk sound. The instruments ensure this feel as you listen to it. Affluenza, lyric-wise, is my favorite song on this album. The instruments are tight, but the lyrics seriously stand out on this one. Marph's vocals on Flat Earth really made me think of Johnny Cash. It's almost as if he channeled the late great country singer to make this song that is definitely not country music.
And that's just a small taste of this album. It's definitely worth the purchase if you're a fan of the music of Nick Cave and Leonard Cohen. If you've been longing for something different that makes you want to keep listening, this is it. These guys are some amazingly talented musician and you will be entranced by what you here. To me, this album is even better than Nick Cave's latest release. It's full of adult angst, truth, and music that could only be created by talented individuals with decades of experience.
Whether or not you've ever been a fan of the musical talent put out by Canada, Vancouver's Groupoem is something different. Plus, you can buy their digital download for super cheap on Bandcamp, so you have no excuse not to support amazing music (whether or not you think it's amazing).