Grime Music Heritage
How UK Grime came about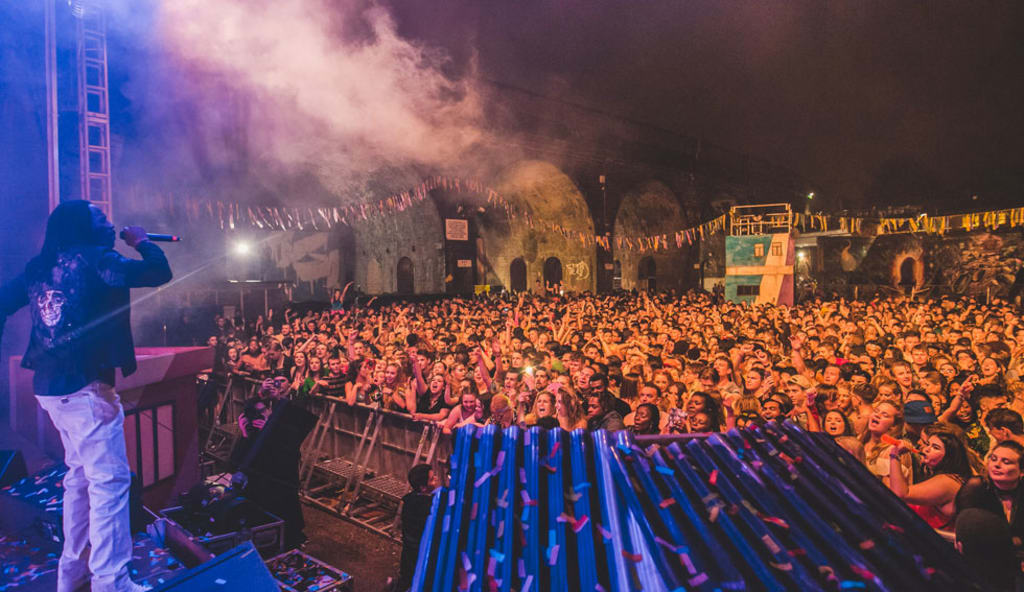 Rainbow Venues, Birmingham
UK grime is a relatively new genre that emerged in the 2000s, taking inspiration from UK garage, hip-hop, dancehall and jungle. Grime tracks will often run at 140 BPM without surpassing this number too much, followed with a strong bassline and lyrics that usually represents those with an urban lifestyle. The genre name (first unofficially called 8 bar or sublow) was made by journalists to differentiate it from traditional garage tracks and describing its sound as 'grimy'. In an interview with Hot 97 FM, Dave further explained, "Grime MCs usually have radio sets where they rap and switch instrumentals, when the beat changes they have to catch the drops in. If I'm rapping, there'll be a beat underneath me, then they'll change it and I'll have to catch the drop". Arising from East London and growing out to other British cities including Birmingham and Manchester, grime has been a platform for rappers of colour to voice their experiences of suppression, protest and culture.
Going from Wiley, Dizzee Rascal and Kano (the earliest of grime stars to popularise the genre) to Stormzy, Skepta and JME, all these MCs have made an impact on the grime scene. The genre let the UK differentiate from US rap and highlights the gritty reality of the 'road' life. The accent so different from the American, diverts us from neglecting our UK culture in order to be more like the US. Instead of aspiring to be like the American rappers, UK MCs began to look at home for inspiration.
Starting officially in 2002, Wiley released 'Eskimo' where he moved away from UK garage to create his own style, naming it 'eskibeat', a subgenre within grime and known as one of the first and memorable grime songs to be made.
2003, grime MCs went from featuring on Rinse or Deja Vu FM pirate radio stations to a new TV channel called Channel U which allowed people to discover grime artists. This is where the scene sparked up and created a whole new community for the grime scene where rappers were acknowledged, the grime reputation developed, and digital platforms specified for grime came about. Other popular channels largely ignored this scene and didn't allow airtime for these MCs, yet Channel U (which was renamed to Channel AKA) contradicted these views and gave them a chance to rise up.
2004, a DVD series called Lord Of The Mics was founded consisting of rap battles between grime MCs. The first was Wiley VS Kano, going onto features from Napper, Ghetts and more. The second series of LOTM featured a clash between Skepta and Devilman from Birmingham. This was one of the firsts of Birmingham-based MCs to start thriving. More editions featuring many more grime artists were later released, spreading the concept of grime to other cities in the UK.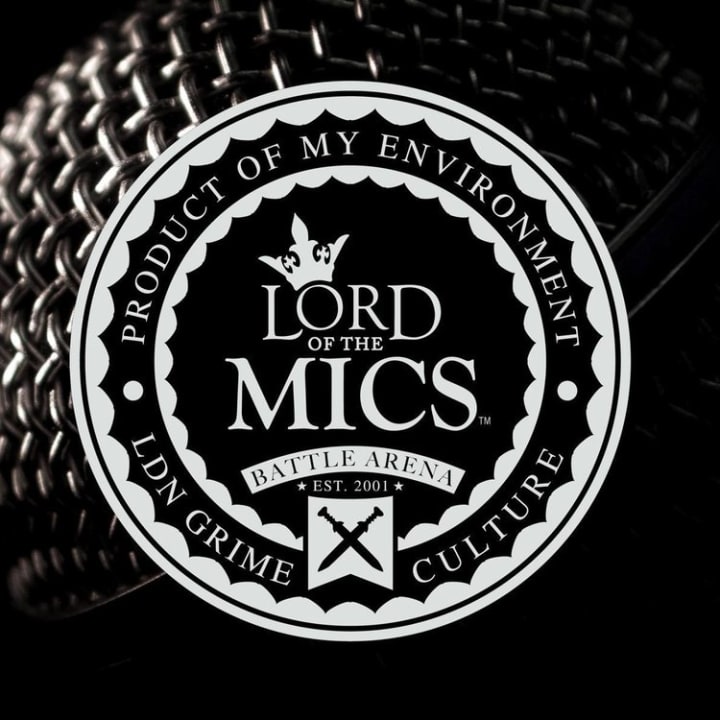 2006, SB.TV was launched to represent the grime scene on an online platform available for anyone to see. Founder, Jamal Edwards, picked up a camera and first filmed his friends rapping outside the Cadbury's factory in Birmingham and carried on to grow into the biggest rap channel out there. This was shortly followed by Link Up TV which consisted of similar videos, and GRM Daily where British content relating to the grime scene would be posted everyday.
"We would meet a rapper, speak to him for about 20 minutes, break it down to five pieces of content lasting about four minutes long – one interview from Monday to Friday. People were interested in knowing which trainers the artists were wearing: so we would film a "Crep Check". Then a freestyle, so all in all we would have seven pieces of content." co-founder, Koby "Posty" Hagan, explains (The Guardian, 2017).
2010, Birmingham hosted many grime events in its rainbow warehouse, calling it 'Goonies' where MCs make a name out of their performances and grow the community even more. Artists like D Double E and P Money were some of the most successful to come out of these events. (https://www.youtube.com/watch?v=LOw7NVmTRzk&list=PLBA5E5AA4C9537872&index=11&t=0s)
– P Money "Slang Like This"
By the late 2000s, grime faced a small dip in its growth in the mainstream media. Other subgenres like UK funky, UK drill and dubstep stole the public interest, where original grime MCs even reverted away from their true sound. Tinchy Strider, Chip and Wiley incorporated other genres within their music, especially pop elements where Wiley hit number two on the charts with his "Wearing My Rolex". Yet, other MCs were not able to climb up the singles charts and faced criticisms from other grime artists. A new wave of Grindie was a result of this commercialisation, a fusion of indie rock or alternative rock and grime.
2016, Skepta's album 'Konnichiwa' raised the grime bar to number two on the UK albums charts. 2017, Stormzy's 'Gang Signs and Prayers', a blend of grime, gospel and soul, was the first album by a grime artist to hit number one since the rise of the new genre.
The stylistic features of grime including tracksuits and trainers stays true to the inner-city estates. Brands like Nike and Adidas have become distinct attributes to the style, where MCs have collaborated with these brands. Dizzee Rascal's outfit on the cover of 'Boy In Da Corner' is an example of this, a monochrome black tracksuit with the hood up and Black Nike trainers. Nike Air Max or Air Force 1s were popular in the early grime scene where Dizzee Rascal even name-checked them on 'Fix Up Look Sharp'. As seen on the 'Crep Check' series on GRM Daily, trainers were a strong characteristic within the scene.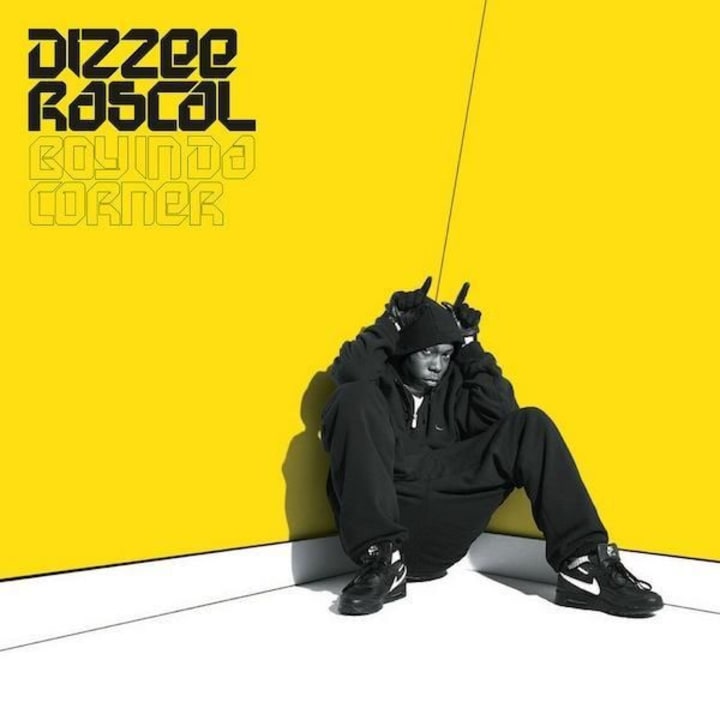 To wrap up the success of the grime scene, Stormzy became the first black British solo artist to headline at Glastonbury festival. Grime has also been credited for giving rise to other genres like afroswing and UK drill where artists like J Hus, Mostack and Krept & Konan were put on the map.
Grime is more than a genre of music. It is a culture, a style, a community, a voice for the youth.