Geri Halliwell: Passion
A retrospective review on the album's anniversary.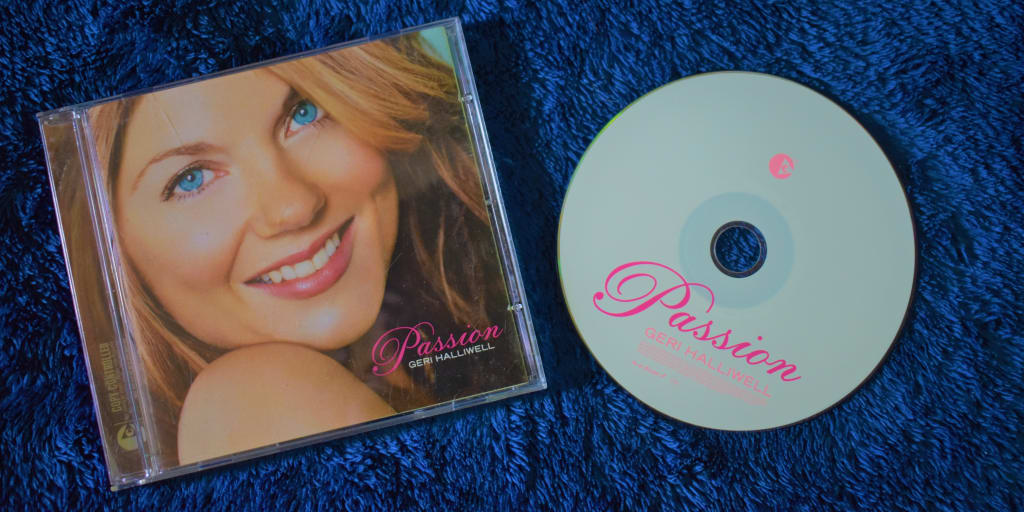 Geri Halliwell's Passion.
Geri Halliwell released her third album Passion on this day (June 6) back in 2005. Passion is a far more cohesive album than any of Geri's previous records in the sense that there are no dramatic swings in genre and style. Instead the album offers a pleasant mix of upbeat numbers and lush tender ballads. There is nothing as mad or over the top on this effort as ''Shake Your Bootie Cutie'' or ''It's Heaven Or Hell (Being Geri Halliwell)'' - both taken from Geri's last album Scream If You Wanna Go Faster.
However, that shouldn't suggest that Passion is the result of Geri becoming just another female pop star. Geri has always had a very distinct charm and quirky energy. Her music has never sounded like a carbon-copy of Britney Spears, Christina Aguilera, or any of the other pop stars that emerged from the late 90's. No, Geri is indeed unique and Passion retains this quality.
The album opens with the jazzy title track, which sees Geri's vocals glide effortlessly over a production perfect arrangement of strings. On the second track ''Desire'', Passion picks up the beat.
''Desire'' sets up the seams for the rest of the upbeat tracks on the record - as it sees Geri delve into the realm of synth ladden electropop. The highlight of these is ''Love Never Loved Me.'' On this Geri sings with complete conviction. Her emotion filled voice travels over a soundscape of haunting synthesizers and epic guitar strings. It is nothing short of brilliant!
Other highlights include the Latin-flavored ''There's Always Tomorrow'' and the deeply gorgeous ''Loving Me Back To Life.''
The album ends with the perfectly campy ''So I Give Up On Love,'' which both lyrically and stylistically is so Geri Halliwell! The track is not cool or cutting-edge in the least. But again, it highlights that Geri does things her own way.
For this she should be commended. After the success of her previous solo albums, Geri could of enlisted any number of producers or tried to jump on the bandwagon to emulate the latest craze.
She also could of gone down the route that Victoria Beckham tried - utilizing American Producers for a sleek RnB sound. But Geri has stayed true to herself and continued to make the music she wants. As such ''So I Give Up On Love'' was preformed at several promotional events and at a concert at the London Astoria.
The album was launched with the single ''Ride it'' which was released several months ahead of Passion.
The accompanying music video sees Geri in all her camp glory. She dances on a disco ball, with a giant banana, and gets knocked out playing tennis (among other general madness). The video also showcases a more curvey Geri. Many welcome this as a return to form (especially after her previous ultra-thin image that was debuted during the ''It's Raining Men'' era).
Upon it's release ''Ride It'' became a Top 10 hit in the U.K. Scotland, Spain, and Belgium. It also became a huge radio hit in markets around Europe (especially Russia).
Overall, Passion is a solid pop record. It is fun and upbeat at times, yet soft, beautiful, and reflective at others. It offers listeners a perfect mix of up and down.
From an artistic point of view, this is a huge success. When an artist steps away from a band and strikes off as a solo artist - there are so many examples where they just can't deliver the goods. Or..they can deliver one or two decent singles, but just can't keep up the quality and quickly slip away in mediocrity.
With Passion Geri proves she can continue to churn out amazing pop records.