Eric Anders Questions, Is This Your Land?
New anti-Trump album is full of great folk tunes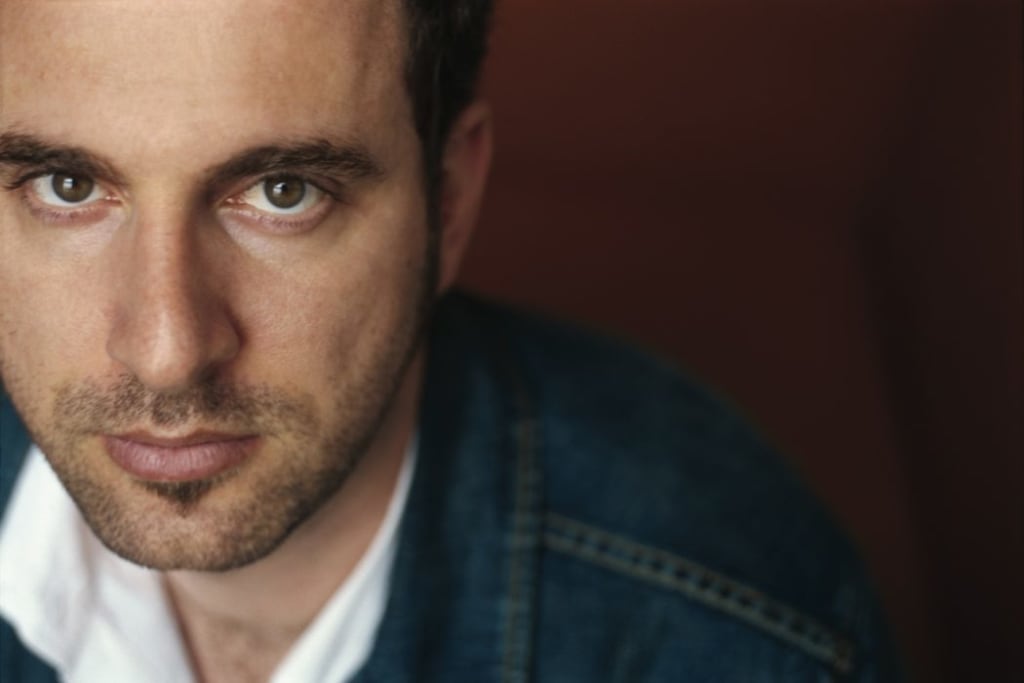 Dislike Trump? So does Californian singer-songwriter Eric Anders, who very recently released his ten-song anti-Trump album. The album is titled 'Eleven Nine.' Anders is donating all of the proceeds from this album to Lambda Legal, which is a "501(c)(3) nonprofit, is a national organization committed to achieving full recognition of the civil rights of lesbians, gay men, bisexuals, transgender people and everyone living with HIV through impact litigation, education and public policy work," according to their website.
Anders has been recording music since the early 2000s, and his musical experience is evident in this album. His sound has been compared to that of Neil Young, Paul Simon, and even David Gray.
'Eleven Nine' is actually Anders third politically charged album. It is named partially in reference to the "other cataclysmic day for America," easily comparing the reign of President Trump with the terrorist attacks of 9/11.
The first track is "The Fire Has Burned Too Long." It didn't take our president long to make many feel like upon the moment he was elected he was already in office too long. Appointing people that are sure to cater to the destruction of America. For his second song on this album, Anders went with a great cover of "Who'll Stop the Rain," a politically charged tune from 1970. I am a big Creedence Clearwater Revival fan and really enjoyed Anders cover of this classic.
Some of the songs on this album are songs that Anders did during other presidencies, like the Bush administration. "How Low and Why" is one of those songs. However, for those that aren't pro-Trump, Bush seems like a better option these days.
"Looking Forward to Your Fall" is another one of his older songs. It's amazing that these songs could work so well in the here and now. He may have edited some of the lyrics to fit the Trump "regime." This one says a lot though:
The higher the climbin'
The harder the fall
Just an old sayin'
I hope says it all
Ooo, says it all
Don't take it for granted
You climbed at all
Born silver foot in mouth
That says it all
Ooo, says it all
Looking forward to your fall
So good I bet
Looking forward to your fall
Your fall
Talked about "great again"
Racist whistle call
Jim Crow all over again
You're okay with it all
Ooo, you don't care at all
Looking forward to your fall
So good I bet
Looking forward to your fall
Your fall
So fond of Russia
It's clever use of power
But what is owed to Putin now?
Is it a Russian Tea Party?
Are you and Vlad bonding?
Do you care … at all?
"I Hear Them All (This Land Is Your Land)," the final song on this album, is the song that sticks in my head the most. I enjoyed it the most on the album as well, and I feel like it offered the perfect finish.
I seriously don't have a favorite song on this album (I like them all), and I don't want to review each and every song individually because I want you to take the time and give this album a listen. If you voted for Trump and would still vote for him then you're not really going to like this album. It's great music, politics aside, however.
Anders shelved some other projects while he worked on getting this anti-Trump album out, and once he's done promoting this album he intends to get back to them. One of them is an EP of original songs simply called "Home," and the other is an EP of regular covers.