Dvorák's lost 'Scottish Dances'.
Listening with new ears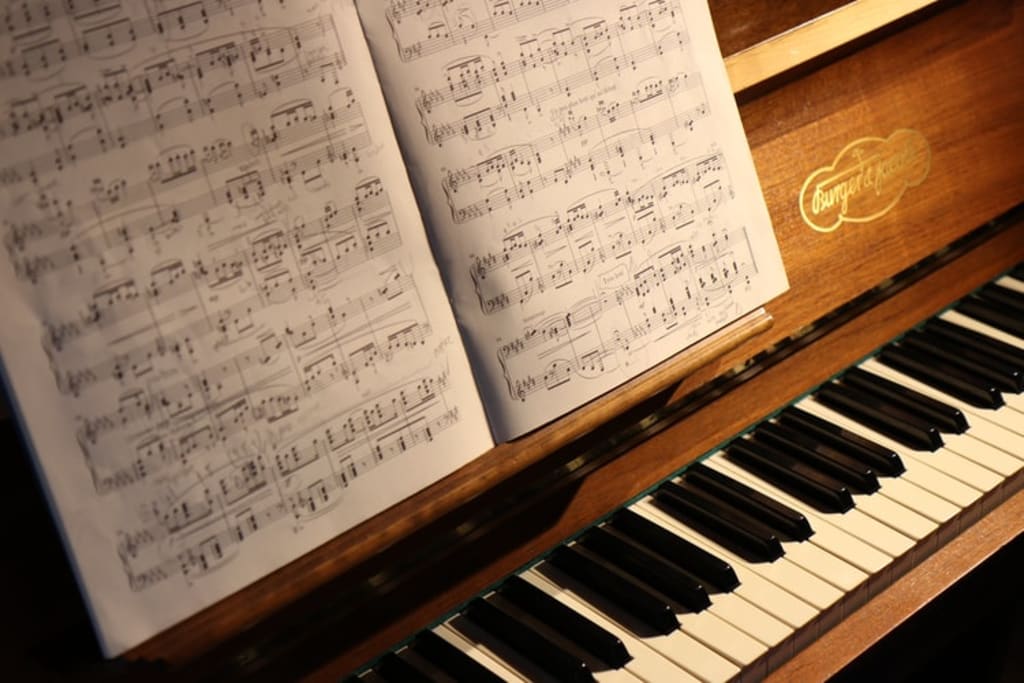 I briefly mentioned in my last piece my labor of love with the Dvorak pieces – but what was life like when he wrote them and what might his ideas be a reflection of? To get to the possibilities of it we need to look at what was going on at the time.
In the early summer of 1894 Dvorak was already fifty two years old. He had been in New York as Director of Conservatory since 1892 and would remain in that position until 1895. He did travel across the Americas in this time and spent a lot of time watching people and life go by. During the summer of 1894 he would return to spend time with his family in Bohemia which is where he would put all of these musings and studies together to compose the eight Humoresques. Originally, there were planned as Scottish dances, but the resulting pieces didn't fit any dance of the time and so they were aptly re named Humoresques – which reflected a range of mood and tone. What was life like in America at this time though and where did these ideas come from?
Life was very up and down and in many ways things were changing and evolving massively and quickly – and this was reflected not just in America but in the UK and other countries. In America though at this time there had been monumental economic breakdown. Business loans were being called in and thousands upon thousands of businesses failed and unemployment skyrocketed with those who were unemployed receiving no financial help at all from the Governments. Even some of the largest companies were lost and even banks themselves were shutting their doors in droves. People's savings were lost with the closing of the banks and no one was safe. Farmers lost everything as the prices of their produce plummeted and they would have to recover from over production, although many lost their businesses first. There were strikes and riots.
Quality of life though seemed to be on a slow progression of improvement and with the 1890's being seen as the start of a movement into the 'modern America' – which could seem surprising based on the last paragraph – and certainly the economic depression was the worst seen until the 'Great Depression'. Firstly rates of serious disease had started to fall by 1894. Epidemics and pandemics were seen less and this was due to improvements in sanitization and bathrooms. Earlier in the 1800's had seen multiple epidemics including Cholera, small pox, typhus, yellow fever, scarlet fever the plague and many more – not to mention the Russian flu pandemic which was not taken seriously by Americans and with New York being one of the worst affected (which was where Dvorak was at the time).
American pipework originally made from wood had been replaced. In 1857 an American engineer changed the face of sanitization and his findings were used as a blueprint for sanitization engineering across the country. Between the United Kingdom and America huge projects were underway to entirely overhaul the way that human waste was dealt with and by the 1890's cleanliness had improved beyond recognition. The invention of bath enamelling was a recent one and probably only the richer of society would be able to afford a proper enamelled bath at this point. Toilet paper was even a thing and had recently been developed to come off of the roll the way we see it today.
Engineering as a whole was taking leaps forward not just with sanitization but also with the improvement of cameras and the first motion picture being developed by Thomas Edison. Later in the year the first boxing match was taken on motion picture.
Although there was mass unemployment, the working system was also going through an evolution.
More women were beginning to go to work with the development of shops and later, department stores where women were primarily employed. Clerical and white collar type jobs increased through the next twenty years as well and the whole working world was starting to see things like shorter working hours, better and safer conditions and even holidays.
These changes in the working week would help to change the way that people spent time together and lead to people being able to go on holidays to the coast or the countryside. There was more leisure time with many games being invented for all ages. Shows and plays were common place in towns and cities with an array of economic and ethnic diversity attending which in part was also due to the high rates of immigration. There were also circuses and Wild West shows.
In the quieter countryside areas there would also be country fairs and parades each with various competitions and activities. Sports were also becoming very popular both on the water and on the land and many new sports were being taken up or introduced from other countries. Travel at this time was moving quickly in terms of engineering and so the ability to go away from home was much more within reach for many people.
Within the poorest of the communities things were also changing and facing the beginnings of an evolution which would see major improvements in the way that people were treated. Poorhouses as they were largely called in America (equivalent to the workhouse in England – also going through similar changes) were the place where the poorest people went, the old and infirm, 'insane' and others including children were given minimal food and maximum work. States started passing laws around this time which would prevent children between the ages of five and sixteen from being sent to the Poorhouse unless they were deemed 'defective'. A defective child was one that couldn't be put with a family or in a 'normal' asylum. As in England, the reasons that could be used to put someone in the workhouse were many and often untrue. Conditions here to began to improve.
So with these huge changes we can begin to picture what life may have been like in the 1890's. It's a picture of hope and advancement. Picture with this the fashions of the day. Full large skirted dresses for the ladies which reached the floor and pulled in at the waist, often with many folds or ribbons and almost certainly an enormous amount of fabric. Ladies would often wear a hat and use a parasol in the hotter weather. Gentlemen would wear high waisted trouser suits often with bow ties and top hats. The coats always seemed to be long and there was much lace and frill about the costumes.
We can picture now the New York Conservatory, the areas around being improved and built up – people having more leisure time. Being a city it seems that the culture would have been diverse and so would the economic backgrounds of the people in it. There would be hustle and bustle in the city with people trying to find work on railways and roads while further out farming was going through an overhaul and people were finding places to visit where it was quieter.
The range of people that Dvorak could have encountered must have been mind blowing – so is it any wonder that there is such a diverse range of mood and texture in the eight humoresques? They should have been Scottish Dances – but they were still in a time where dances were precise. This is where the modern Dvorak ran into a problem, because the music he had written didn't actually fit any type of dance that was available in the day. So, they were renamed 'Humoresques' which I personally feel is a much better representation of the music.
They're based on people, what Dvorak saw. Imagine sitting on a bus and watching the woman and her child in front of you for a full twenty minutes, the interaction, the mannerisms, or getting off the bus and seeing someone having a heated argument, then walking around the corner where some children are playing in the street. Later you might see a couple walking, holding hands, talking gently and kissing. Each of these scenarios can exude a new feeling. Equally each of them can be reflected musically in completely different ways. Gentle, bouncy, harsh and loud, sweet, loving, playful, angry, friendly...
When you listen to all eight of the Humoresques you'll feel the diversity that Dvorak would have seen. You might begin to imagine what the mood is or what he might have seen to have created that mood or that part of the piece. It's an amazing way of listening to the music with new ears.

Rachel Geoffrey
Musician, researcher - I arrange music that is not available or well known often from composers that have been forgotten. When I arrange music I like to know why someone wrote the music they wrote and so I research the background .
See all posts by Rachel Geoffrey →