'Declaration of War'
The Stooges 71' shows, highlight a band on the edge of something wonderful in the making.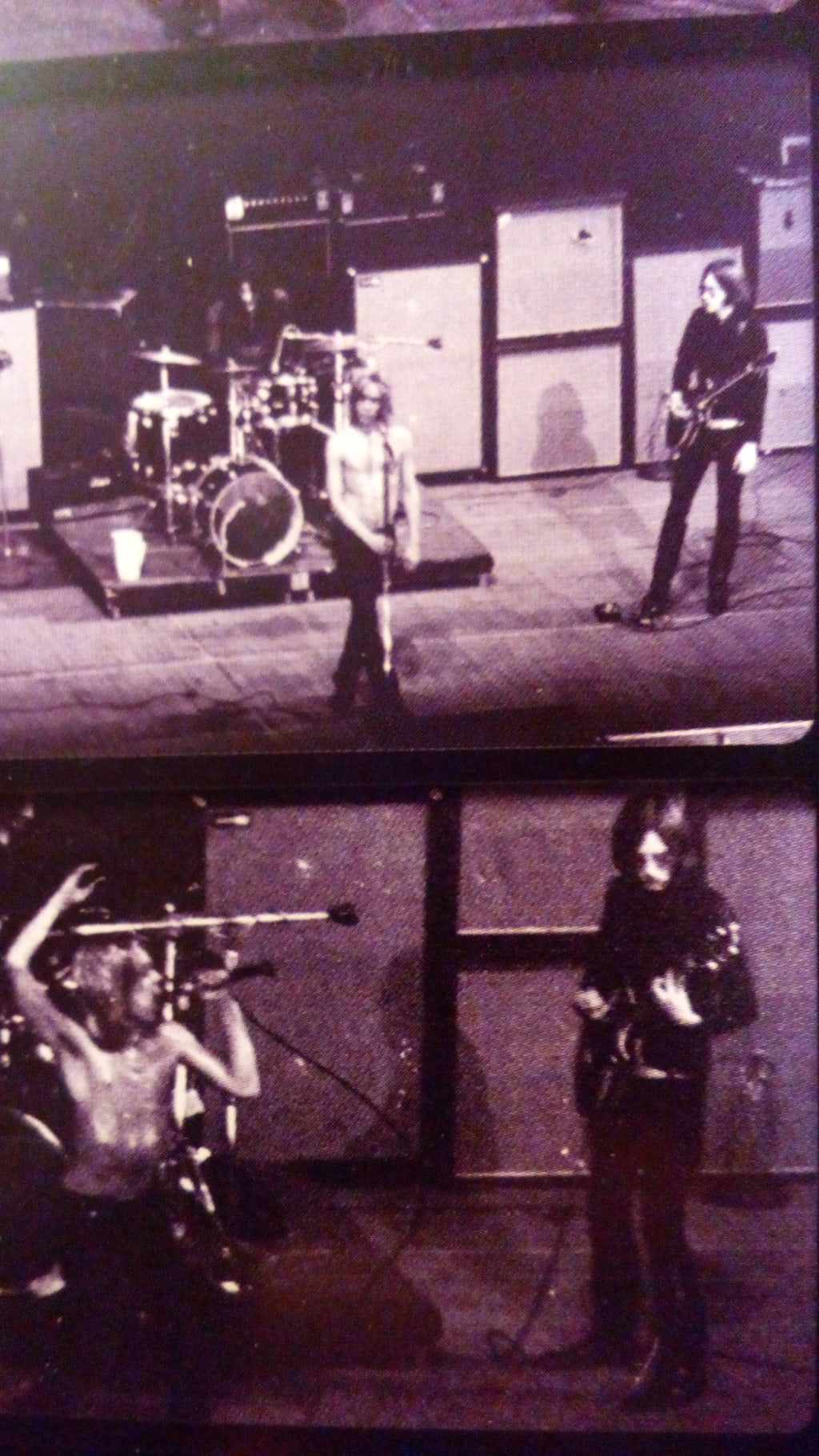 "Barbarism is the natural state of mankind"- Ron L. Hubbard.
New York City, 1971.
The Electric Circus in the East Side, was brimming with excitement, and activity; Iggy and the Stooges were in town, about to unleash their brand of high energy rock to the masses. By all accounts, it was an extraordinary evening. Amongst the pushers, the prostitutes, junkies, and protest kids, New York was the place to be, and you could always go downtown–sometimes the underworld can be an exciting place to be!
Danny fields (Iggy's manager) Gerald Malanga, and the Hipster Warhol crowd were in attendance. There was also a recorder capturing the spectacle, which would be released in cd format–first as Live 1971 and Other Rarities (1988), and subsequently in 2009, by Easy Action Records. You Don't want my Name as a six CD boxset that includes all the 1971 concerts the Stooges did in various locations–shedding some light on this particular stage of their development; a band in between albums, morphing into an even more powerful unit. This was a bootleg for many years.
Songs like "I got a right," and (over my) "Dead Body" are heavy hitters, songs with attitude and vigor. Interestingly, the featuring of two guitarists–Ron Asheton and James Williamson, created a "wall of sound" ; distortion, sweat, and mayhem spewing out of it.
The recording suffers from all the nuances of a shitty cassette, but it sounds much more clean than previous releases: the tapes were restored, and given their sonic due in 2009.The sound is clear but still rough–it is just as bad as Metallic K.O. It's just lucky that someone recorded the band that night.
The music had changed, and they had peaked miles, since their debut–two years earlier. Iggy sings solo at one point–a Frank Sinatra cut, " The Shadow of your smile." They sound evil, raw, pure, and headed in a direction that was forming a messy blueprint to their final statement. From era pics of the gig, big amplifiers line the stage; enough juice to violently blow away ten hippies, and that was a good thing in those days!
They were headed towards a little album called Raw Power; on route towards a glorious finale.The Stooges really inspire fearlessness, and these concerts really show that. Apparently Iggy had vomited on the stage, and also was painted in glitter, looking like Peter Pan's Nemesis .
"I got a right," signifies a genuine stance against all that keeps us from attaining our dreams. Written sometime in 1970, this tune has some amazing guitar playing happening; both guitars wail, and the drumming is insane! Future recordings of it are faster and tighter–those sessions took place in England in 1972.
I wonder if James Williamson had a coffee habit in the 70s, which made him come up with seriously fast frenetic songs. Songs which would end up on Raw Power. Too bad the 1971 set wasn't properly recorded for a third album–it could have been called "Big Time Bum," or "Over My Dead Body." Something foreboding.
If you are a Stooges fan, then I recommend this box set. But don't get mad if it doesn't meet your expectations in terms of sound quality. I don't want to break my balls trying to explain how one recording has prolific value–what I can do is write about its importance for me.
Sometimes value is subjective. Sometimes shitty lo-fi releases give a historical glimpse into a band's past, and for a moment sheds a rare look into greatness.
For more info on this box, go here.