Dance Music from Oceanlux
My New Favorite Album of the Year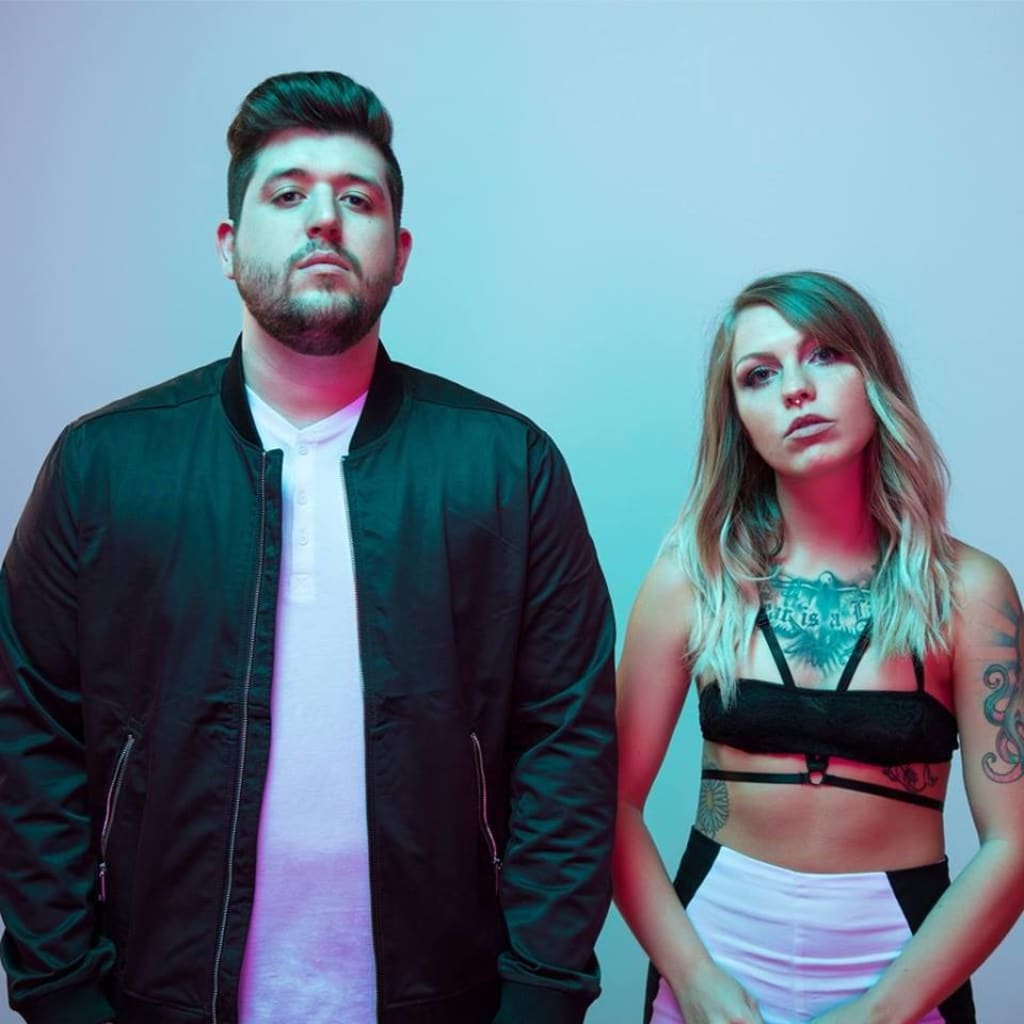 It's not often that there are musical voices out there that really inspire me, give me chills, and make me fall in love. The last time that happened was the first time I heard Halsey. It's something that happens every time I hear Stevie Nicks sing. I get chills, goosebumps pop up on my arms, and I feel like I am being transported as tiny little molecules through space. It happened again the first time I listened to Oceanlux and heard Daisy Draper's voice.
Oceanlux is an Indie Pop duo featuring the aforementioned Daisy Draper on vocals and Brandon Weavers as the instrumental genius behind her sing-song voice. Versa Vice is the duo's first full-length album. This Indiana duo has a sound that has been described as "eccentric and captivating." According to their bio, "they hold nothing back describing heartache, sex, and self-turmoil all while maintaining upbeat and unforgettable melodies."
The first time I listened to this album to review it I was speechless, and I wrote this small gem of a review that barely says anything because I was in awe. This time, however, I want to give you a small song-by-song look at why you need to buy this album.
Let's start with "Madness," the lead single. This song is a blend of Ellie Golding meets Lady Gaga, with a little Halsey mixed in and a dash of Lorde on the side. It's an amazing song that will give you those chills I spoke of earlier in this review. I loved the lyrics, the beautiful vocals of Daisy, and the musical beat that makes this song sound as good as it does. I find it hard not to like a song titled "Madness" anyway, but this song definitely doesn't drive me mad. It makes me want to hear more. Again, I have found an album that surpasses my previous favorite release of the year. I feel the same way about Oceanlux as I did the first time I heard Lady Gaga; I was instantly in love.
"Typical" made me think of Lisa Loeb the tiniest bit at the beginning. This song doesn't do as much for me as the first song, but I don't dislike it. I still love Daisy's voice and am enamored with the talent of this duo.
"Demon" adds a darker sound to the beats on this release. Parts of this song are kind of creepy, like the whispering lyrics. It's not so dark it sounds goth or anything. It reminds me of one of my favorite Halsey songs, "Haunting."
If you want to give the rest of the album a taste before you buy it, you can find it on Spotify. "Bruises" is a dancey song with a beat that will make you leave your seat. This song makes me want to go clubbing.
"Raw Love" really gave me another Halsey vibe. That's a good thing, though. It is because this music sounds so similar to hers, as well as the voices of Ellie Golding and Lorde that I have found myself addicted. I love a powerful female vocalist that has a unique and alternative sound, and these days it seems like they either do straight up pop or they go right to rock/metal. This is a refreshing middle ground that I truly enjoy.
I can't recommend this album enough. If you like good beats, unique and powerful female vocals, music you can dance to or get lost in, and you want to listen to something you'll never be able to get enough of, you should take a moment to check out Oceanlux. If you like any kind of dance music, I can promise you this duo will not disappoint you.
album reviews