Celebrating Inspiring Black Women in the Music Industry
The unstoppable Black female artists.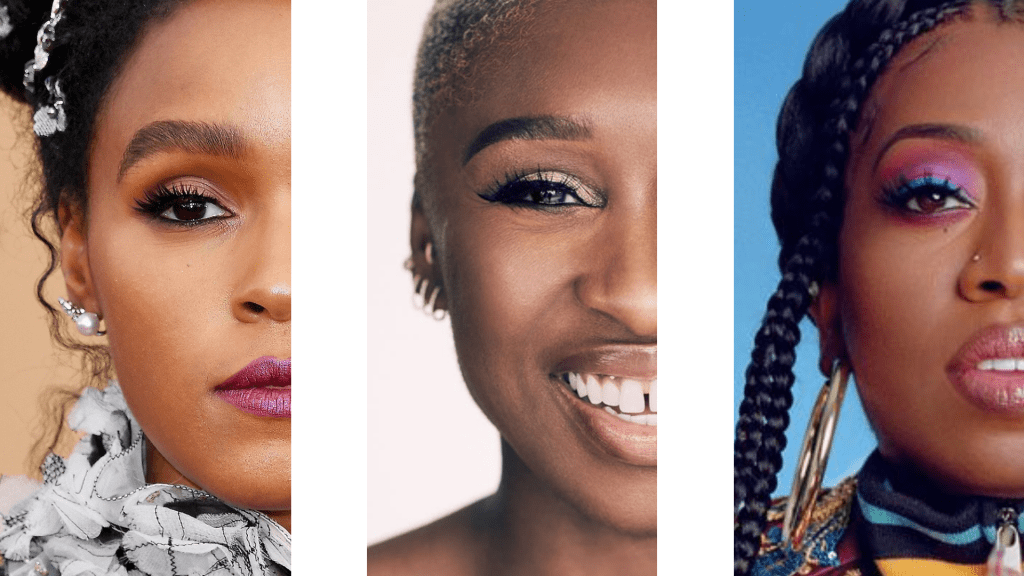 There are countless incredible black female musicians. Whether singing vocals, writing music, or producing it, their talents and energy shine through and make the world a better place. From jazz in the 1920s to modern-day hits, Black women keep inspiring the generations with their soulful art.
Leigh-Anne Pinnock
On June 5th, 2020, Little Mix member Leigh-Anne Pinnock shared an emotional video elaborating on her experience as a Black performer in the biggest girl band in the world. At the beginning of her career, one of the choreographers mentioned something that Leigh-Anne recalls as the biggest awakening of her life. "You're the Black girl. You have to work ten times harder," he said. No Black person should ever feel like they have to work harder because of their race. What Leigh-Anne said really hit me. What is so inspiring is that she uses her platform to make the change. By speaking up about her own experience, she brings the subject closer to people who might not be fully aware of how difficult being a Black artist can be.
Leigh-Anne mentions finding solace in speaking with other Black performers because they understand her struggle and the feeling of misplacement. As white people, we have the responsibility to ensure that we keep speaking up about racism, keep studying the issue, and most importantly, listen to and support Black people. Leigh-Anne Pinnock as a member of Little Mix has sold over 50 million albums and singles worldwide. She has written and co-written many of the worldwide hit songs throughout the years. In 2020 BBC announced that Leigh-Anne would be creating a documentary describing racism and colorism in the music industry. I cannot wait to watch it.
Missy Elliot
The incredible four-time Grammy-winning artist Missy Elliot repeatedly mentions how important it is for her to not only be known for her music. As an artist and a person, she is determined to help and inspire others. Her world-famous hit singles have changed hip-hop and R&B music forever and became an inspiration for artists such as Lizzo and Cardi B. In November 2019, Elliot was honored during Women's Entrepreneurship Day at the United Nations in New York City. The iconic rapper received the Music Pioneer Award in recognition of her achievements in the industry.
The originality and creative visuals of Missy Elliot's music videos pushed the boundaries. They also paved the way for other creatives and irreversibly changed how we see music videos. Her song catalog has included themes of gender equality and feminism. She was one of the first hip-hop and R&B artists to center on these topics. I find Missy Elliot's perseverance and determination in creating her art incredibly inspiring. Her attention to details and how important it is for her to tell stories the way she wants to share them is unique. She releases her records on her own label, The Gold Mind Inc, and she ensures she has 100 percent creative control over her sound, lyrics, image, and creative vision.
"It's still a male-dominated world, and a lot of times our self-esteem be very low. And I feel like it's time for us to get our own, set our boundaries and goals."
Cynthia Erivo
In 2020 Cynthia Erivo received Oscar nominations for both her acting performance and original score. She astonished audiences with her portrayal of Celie in The Color Purple on Broadway in 2015. She has won both Tony and Grammy awards. Her talent is out of this world. She is a magnificent artist who keeps on inspiring me as a performer.
Her 2020 Oscar Ceremony performance of the original song Stand Up from the motion picture Harriet gives me chills. It is so empowering and beautifully performed. It pays homage to the story of the African American civil rights activist Harriet Tubman. Cynthia Erivo uses her success and growing platform to put the stories of Black people in the spotlight. She puts her heart and soul into her art and sings with a voice of an angel.
Janelle Monáe
How iconic is Janelle Monáe? She released her third hugely successful studio album Dirty Computer just a year after starring in Moonlight and Hidden Figures. Both of the films received a Best Picture nomination at the 2017 Academy Awards, with Moonlight winning.
In 2018 she used her interview in Rolling Stone to identify herself publicly for the first time as a queer black woman in America. When asked about the meaning behind her latest album titled Dirty Computer, she said: "It is about being sexually liberated, loving yourself despite what the rest of the world has to say about your identity, walking in your purpose, celebrating your blackness, celebrating your queerness, celebrating your bugs and your viruses. These are the things that make you unique. I celebrated the dirty computers- the marginalized."
Janelle uses her platform to inspire other people to love themselves and celebrate what makes them different. Her music makes an impact on people worldwide. Her song Make Me Feel is my personal favorite. When the 2020 pandemic has first started, it would light up my mood and keep me going feeling hopeful and motivated.
"We're gonna have to make more noise if we want to see change happen. I see so much untapped potential, and I am ready to collaborate. I feel a deep responsibility and commitment. There is a lot of dark energy trying to steal our light, and I choose light."
Nova Wav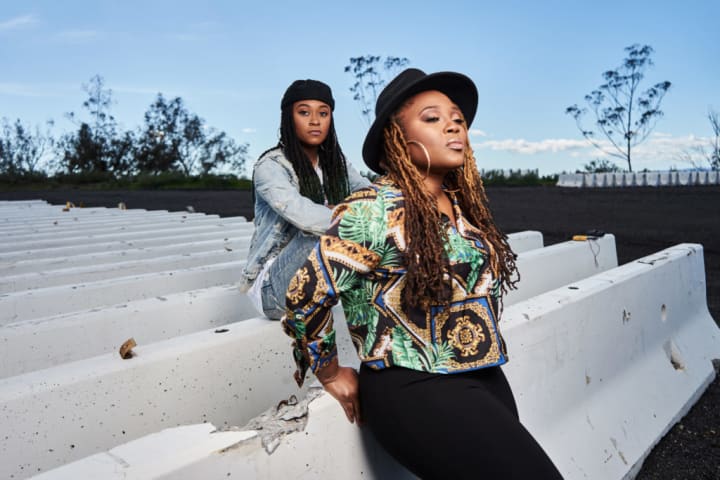 Nova Wav is an American Grammy award-winning duo composed of Denisia "Blu June" Andrews and Brittany "Chi" Coney. They produce and write global hits for artists including Beyoncé, Rihanna, DJ Khaled, Ariana Grande, Jay-Z, and Nicki Minaj. The duo was named one of Billboard's 2018 R&B/Hip-Hop 100 Power Players and listed on Revolt's Top 9 producers of 2019.
This dynamic duet is behind In My Head track from Ariana Grande's Thank U, Next album, four songs on The Carters' Everything Is Love album, and Megatron by Nicki Minaj, among many other global hits created for world-famous artists. Denisia and Brittany have mentioned in the recent interview with Los Angeles Times that the music industry often overlooks their talents. "It's been a lot of people not wanting to give us any room," Chi said. "Walking into studio sessions, the guys just assume that we're only there to write and not to produce. It's been super tough."
The duo has mentioned how important it is for them to have the opportunity to mentor other young women. "There aren't a lot of women that do what we do. Just being an example is the most important aspect of it," they say. Nova Wav continues making an impact on the music industry and breaking stereotypes.
Bonnie Heaton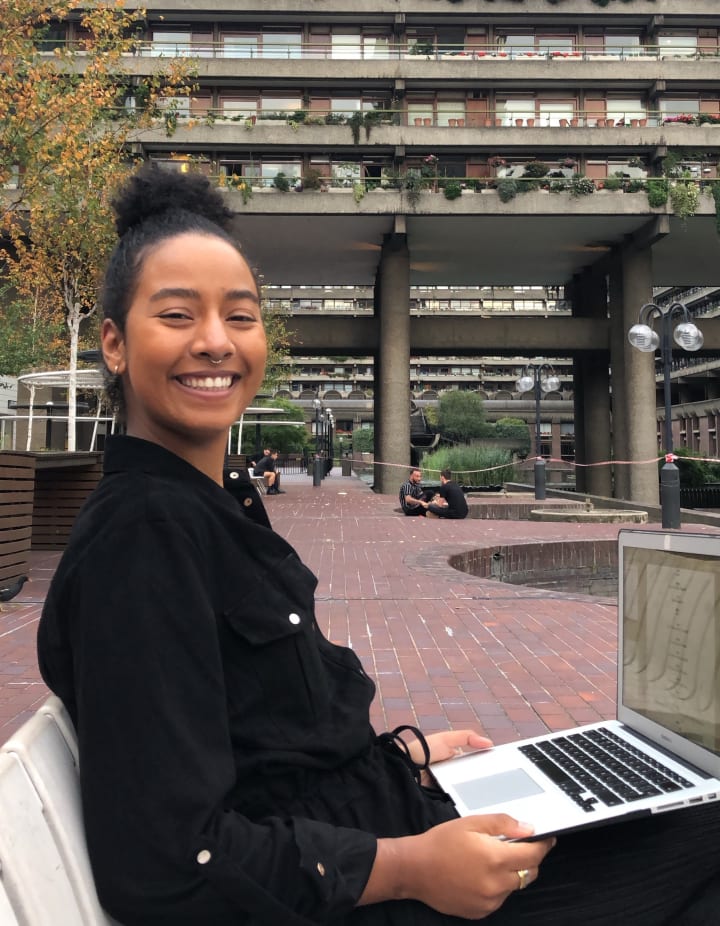 One of my friends, Bonnie Heaton, is a newcomer in the music industry who inspires people through her art, including myself. She proudly represents Black women in music and continues collaborating with other industry professionals in London. When she sings, her beautiful voice and gentle soul warm your heart. It is my honor to introduce you to the incredible Bonnie Heaton. Below you can find an audio of her singing Backyard of Life.
I have made a playlist honoring Black women in music called Black Women making hits. The playlist includes artists like Diana Ross, SZA, Emeli Sandé, Beyoncé, Janelle Monaé, Aretha Franklin, Alicia Keys, and many other iconic female Black artists.
Black women in the music industry make magic worldwide. Who hasn't sung Beyonce's Love on Top at the top of their lungs? Who doesn't know Whitney Houston's Somebody to Love or Aretha Franklin's Respect? We keep admiring the legacy Black women have left behind them. We are excited to see the newcomers such as Doja Cat and Meghan Thee Stallion overtaking the industry with their creative visions and passion for music. Black female artists are unstoppable. The world would never be the same without the music in their hearts.