Ben Brookes Makes Passionate Music
Two Song Review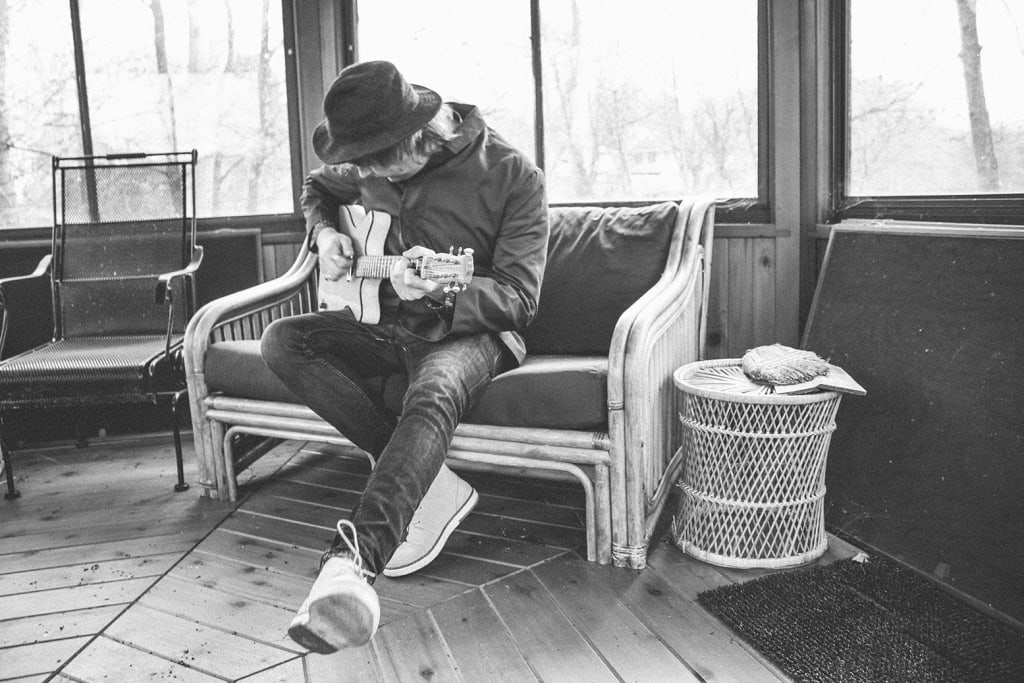 In the vein of British greats like The Beatles and Oasis (I admit, Oasis wasn't as "great"), Ben Brookes' debut album, The Motor Car & The Weather Balloon, is a British invasion all its own. This album is chock-full of Indie-pop songs that range from deep and dark to inspiring. It's like a flashback to the 90s and maybe even earlier at times.
As you listen, you can easily compare the music sounds and stylings of Brookes to Bob Dylan, The Smiths, and even Pink Floyd. This is music made well, music with feeling, and with passion. I could go on with comparisons, or continue gushing about my love for this album, but let's get down to it.
First, it looks like the album is slated for a late November release, but there are already videos for some of the songs slated for this album posted on YouTube for your viewing and listening pleasure. I'll talk about them soon enough. It pays to take a look at who this musician is and what great collaborators he has working with him on this very first release.
Brookes hails from Portsmouth, UK. He's been performing his own music since he was 11-years-old (curious why he waited so long to put some music together to release to the world as a full-length album, but we all have our reasons for having patience). Brookes opted to record his album in America (why?) and was lucky enough to work with some amazing musicians.
His album features Prince drummer Michael Bland, Bob Dylan, keyboardist Gregg Inhofer, and Badfinger's Joey Molland. Mark Healey and Randy Anderson, also both of Badfinger renown, respectively produced and played guitar on the record. This information comes directly from the press release.
Of the two videos currently available that are connected to The Motor Car & The Weather Balloon, my absolute favorite is "Integration (Not Segregation)." If the rest of the album is even half as good as this song, it will reach critical acclaim.
The video for this song has a post-apocalyptic feel, which actually fits the lyrics for the song. Maybe that's why I love this song so much. I have a thing for dystopian futures (maybe because we appear to be heading toward one in RL). This song has a romantic sound to the music, though the lyrics are not fitting to romance entirely. It also has kind of an anthemic sound to it, an anthem for lost futures and nuclear war? Maybe so, but it's an amazing song, nonetheless.
"Before the bomb drops on my house
Before the napalm takes me out
I'll be halfway there
You'd come if you care"
"Stories In The Rain" is the other song with a YouTube video up right now. This song has a total blend of Oasis meets The Beatles. Listen to this one more than once. I got so much more from it the second listen.
"Stories..." feels almost like a love song (I'll share some of the lyrics with you in a moment), but it's more than that as well. I felt this one in my bones. "I'm beginning to feel so old." The unfortunate thing is that the song seems to end too quickly and sort of abruptly. Maybe I just wanted it to go on forever.
"Oh, my love, I
Just don't want to know
About the other boy
And oh, my girl, I
Just won't be the clown
Though you can laugh along with me
Just don't you drag me down
I've had my fair share of heartache
And it's a lonely time"
If you want to hear some music that is truly spectacular and worth listening to every note and every syllable, check out these two videos. I kind of want to fast forward to November 21 now (even though that would fast forward two days right past my birthday).