Amazed By The Music Of Sam Levin
A 15 year old with an old soul.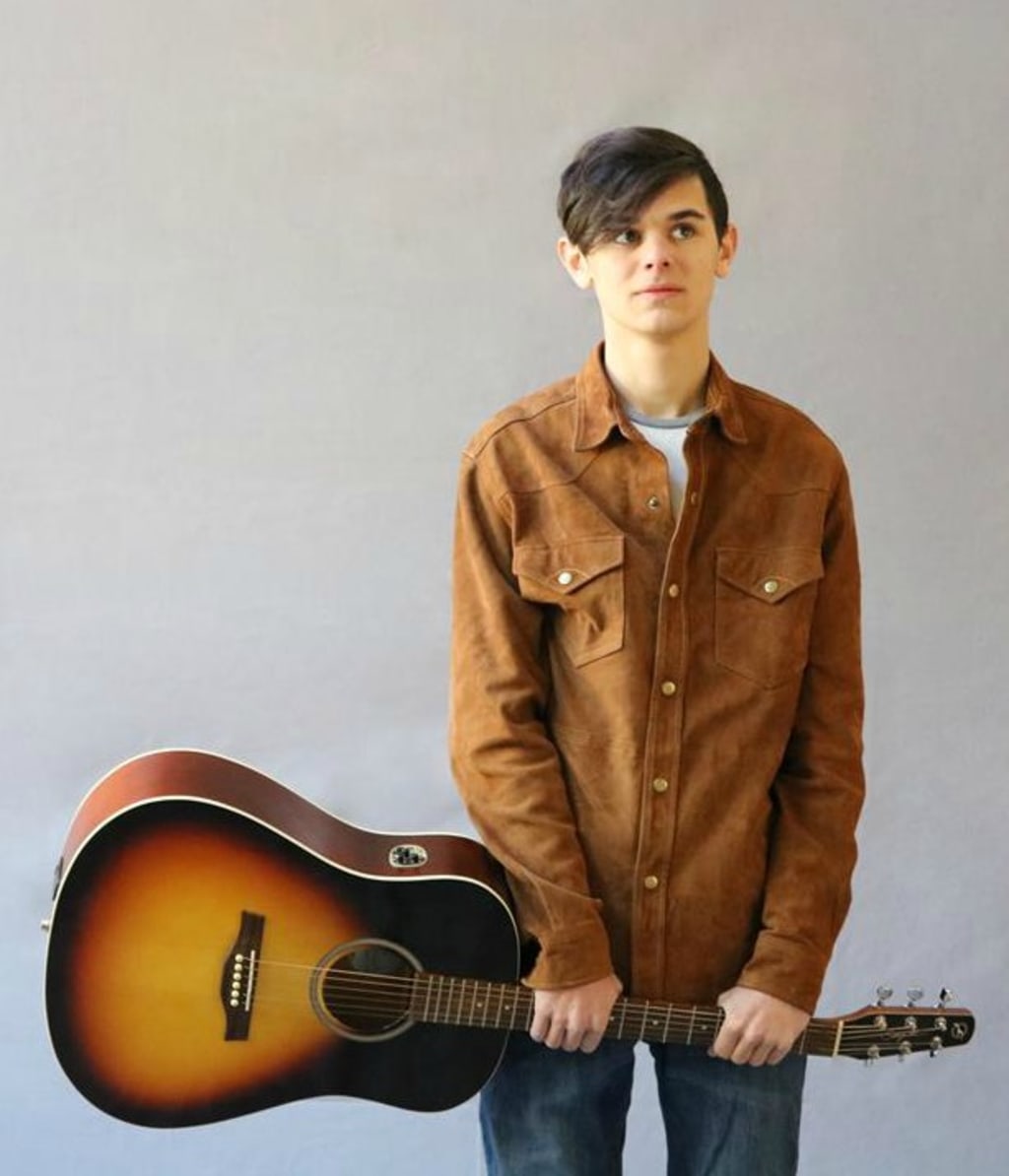 Music is a bug that can affect people at any age. There are rockers and crooners out there that are way up there in years and there are major musical prodigies that are still only in the single digits of life. Music knows no age.
However, I know that Sam Levin is only fifteen years old, but has the musical genius of someone much older than his decade and a half. The thing is, he actually started his music career at the tender age of five. After falling for a Fender Mini-Strat in a music store he decided that he would start working on music, but in a way many people his age weren't. Instead of getting on a show like American Idol, he opted to hang at home and write great music.
His debut EP was released when he was only twelve, full of songs he had worked on from the ages of seven to eleven, all self-produced songs (wow). Now he has just released his first full-length album, 'Frame Of Mind.'
While his musical influences growing up were admittedly some of the greats, like The Beatles and Jackson Browne, the music on 'Frame Of Mind' has more of a millennial feel to it. My own comparisons include the sounds of Modest Mouse and Coldplay, while the press release rightly compares Sam's sound to Bon Iver, Kings Of Leon, and even Imagine Dragons. That's all some popular music to be compared to.
His music has a great beat, all of it sounding a little different though somewhat the same. It all fits well together on this new album. My favorite song is the first on the album, "Everything's Okay." It's a feel-good song in its own right. "Stepup" continues the funky beat of this album, with lyrics that feel far more adult than the boy singing them. I really dig the female backing vocals on this one.
However, of the twelve songs on this album, "Shades Of Pale" is one of the most memorable. The lyrics bring you through the world of fairy tales, and have an appeal for people of all ages, from pre-teen to senior. It's a very poetic song with well-written lyrics. I also really enjoyed the video for this one (or maybe I was just jealous of that book collection in the first frame). I like the simplicity of simply watching Sam play his guitar, but the ever changing background imagines take you on a tour as his lyrics do the same.
"Ride" kind of has a country-feel to it. The title-track, "Frame Of Mind," is a very mellow tune, keeping the beat to a minimum so that you can focus more on the meaning of the lyrics.
"Hide And Seek" brings the beat back up, with a toe-tapping sound. It's a fresh and fun sound, even as the lyrics seem to be a little more on the serious side. It's no wonder this is one of the first releases off the album, though. It gives you a good taste of what Sam's music is like and what you can expect throughout this album.
There are six more songs on this album that I haven't mentioned in this review, but that's because I want you to listen for yourself. I am really in love with this sound and am looking forward to seeing what this talented young gentleman does in the future with his interesting and unique musical style.
Since he's been playing open mics since he was seven, and writing songs since then, it makes sense that he can only get better, and he's already creating amazing music far beyond his years.