A Selection of Musical Tales to Please Your Ears
Niq Reefman Releases an Album of Stories and Adventure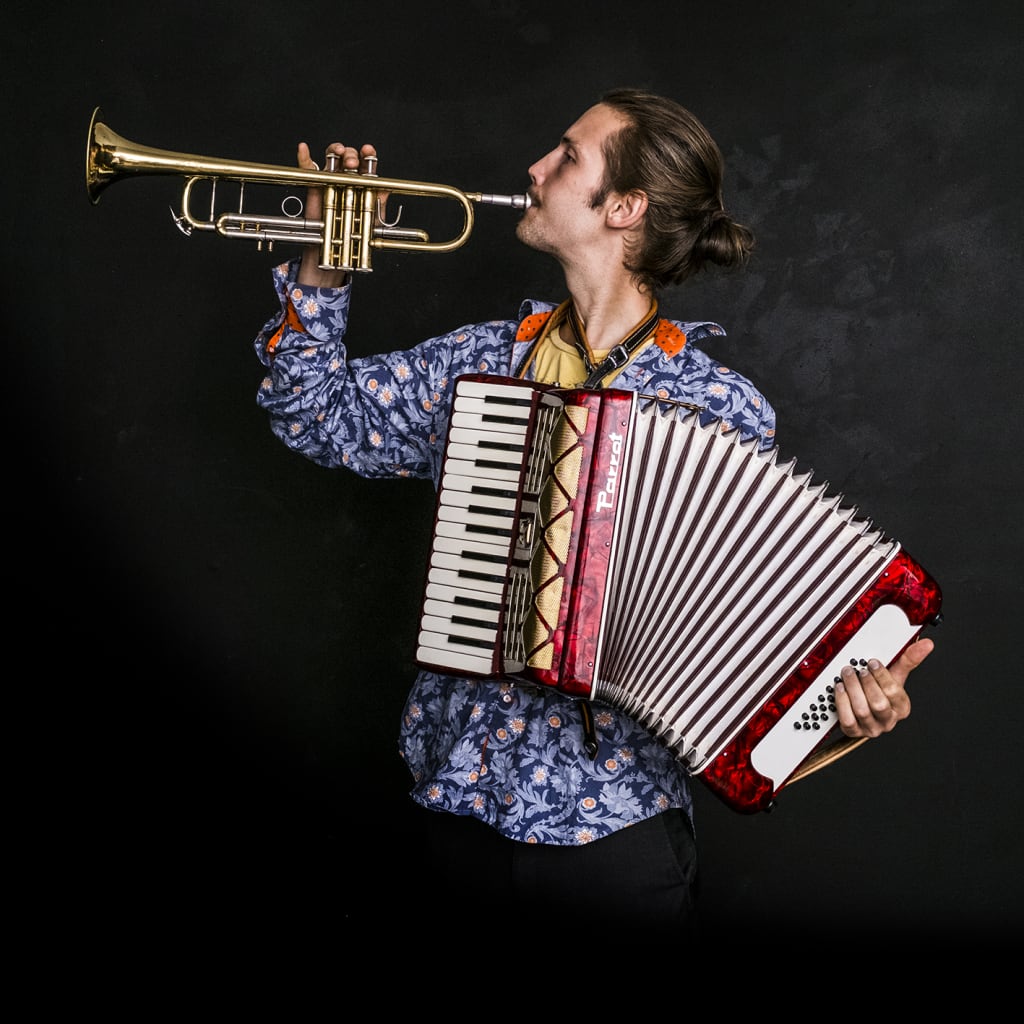 Australian singer/songwriter Niq Reefman has a new release of strangely beautiful music titled 'A Selection of Musical Tales'. I say strangely because it is such an eclectic array of sounds and stories. It's rather intriguing, enjoyable, and odd, all at the same time. It's, at the least, a talented piece of work.
Reefman plays the instruments you'll hear throughout. Those would include the trumpet (played soulfully), the keyboard (played like someone with magical fingers), the ukulele (played like he was born with one in his hands), and then there's some accordion too.
"Witch Doctor" is a fun and interesting song that sounds like something the young and old music fan could fall for. What I like about it is the unique sound. This song sounds like it was written about any New Age person that enjoys stepping outside and finding their own cures growing in the wild. Maybe that is why I found it an interesting tune, as someone that enjoys using herbal therapies.
"Close Shave" sounds like a song that should have been in Sweeney Todd. It's a fun song, but the music sounds strangely sinister. This is one of my favorites by far. "Glue" is about kids in school sniffing glue, something I never did. The background music to this one sounds like something that should be in a mystery movie when the sexy dame walks into the room (a glue bottle in a red dress?).
"Mooshiek Man" sounds like something you might find on an album of music you'd play during Halloween. Not one of my favorites, it seems to be about a guy that likes to bum money off people. It's followed by "I Got My Mojo Back." This is one of the more lively songs on the album. "I'm A Good Boy" is a song about a good boy, I think? I really don't know. I found this one a little too confusing and full of too many things. This is a story I would quit reading before I finished the first chapter.
"The Horn Of Fate" is a trumpet, I am gathering. I did like the sound of this song, and Reefman is a wonderful instrumentalist. "Storm at Sea" is an instrumental piece, starting out with a more Celtic sound. "Obligations" starts with the sounds of seagulls that the previous song ends with. It feels and sounds like a follow up to that particular song, where it needed no words, now words are there to explain, obligations. Unfortunately, this is my least favorite song on the album, but it is still a good song. His trumpet sounds very much like a Kenny G sax solo when he plays.
"Fishing" starts with seagulls; there seems to be a theme now. This one is played with the ukulele, which makes complete sense. This is such a simple song, but so very fun. "I don't need more when I can go fishing." I feel like this song should be my ex-husband's theme song. He would have preferred to fish all day every day instead of getting a job and helping pay the bills.
The final song on this eclectic little album of fun and fascinating music is "In Australia." This seems to be a nice little tribute to where he is from. It's a beautiful song that makes it sound like an amazing place to live. Not that it isn't already someplace I've dreamed of visiting one day, this song will make you think about packing your bags and buying some plane tickets.
I really enjoyed this album. If you are itching for something new to listen to this is a good place to start.