A Second Look Back: A Retrospective of Colour Green by Sibylle Baier
The folk classic that was nearly lost to time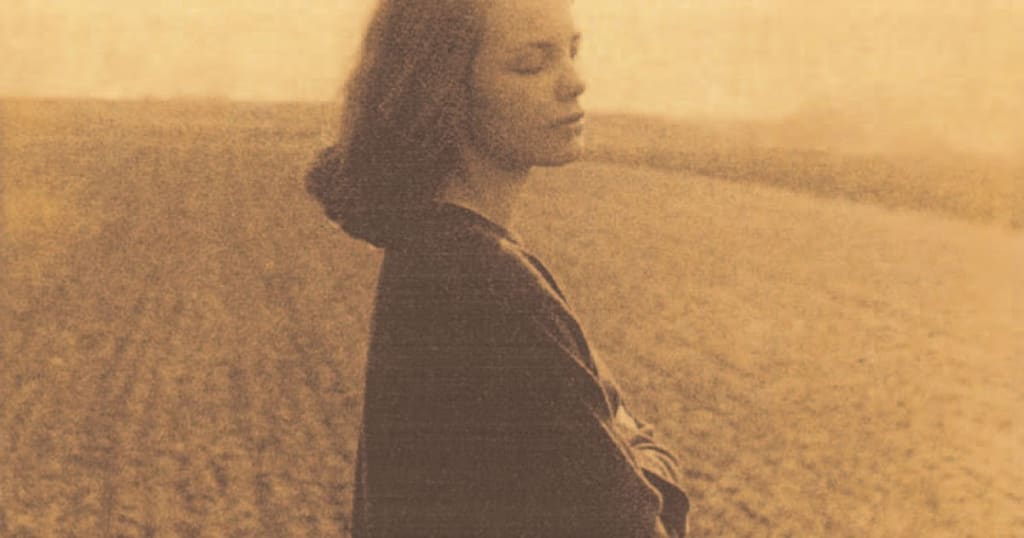 Colour Green (2006)
Is there a more romanticized figure than the forgotten folk-singer songwriter? Say the words, and the collective unconscious pictures a lone figure, guitar case in tow, frequenting smoke-filled venues, long roads, and broken hearts; maybe too: a pile of dusty LPs, where one more forgotten record is waiting for discovery.
Filmmakers and documentarians have certainly figured this out. Hence Oscar Issac's Dave Van Ronk impression at the behest of the Coen Brother and the slight myth-making that was Sugar Man. But after all, it's entirely plausible that some of the most incredible music put to tape (not to mention yet the vast amount of music lost to digital rot) lays lost in some LP bin. Or landfill.
But in Sibylle Baier, we find a different figure altogether. Not a nomad of the American landscape, but a young German woman, singing softly in the dark onto a reel-to-reel tape while her husband and children slept. Her lost record is not even a record at all, but some personal recordings kept in storage and, to some extent, forgotten. It would only be when one of her children, whom she gave up her music career to raise, found these recordings, did her lost talents emerge in the public eye.
So there's a nice little story to lead us into the album Colour Green, a 2006 release of songs originally recorded in the early 1970s. You could say it's an album that's been certified retro twice around. But, again, "album" might be the wrong word since 'Colour Green' is the sonic equivalent of sifting through a shoebox of someone else's memories. It just so happens this shoebox belongs to someone exceptionally talented.
Colour Green is stylistically barebones, diary-like in tone, and effortless in execution. From the opening line, "Tonight, when I came home from work," onwards, Baier draws us into her own personal world. Here, she conjures the mundane and the daily, effortlessly pinning down fleeting concerns and insights. The eating and preparing of food (Tonight, Driving), a car ride to the airport (Driving), trips to the zoo (Softly), and knitting (Colour Green) all weave their way into the album's narrative. Meanwhile, a trip through Europe (Remember the Day), friendship (Girl), and motherhood, all further color in (no pun intended) the life we seem as if to voyeur into.
Baier delivers these little stories with nursery rhyme-like melodies and haunting tones. Certain tracks such as "Wim" ere on the side of playfulness, while "I lost something in the hills" is unashamedly melancholic, without ever veering into gushing sentimentality. It all pertains to a kind of authenticness that is eerily nostalgic. These gentle songs of spring days written late at night feel very real and 'close' yet intangible and distant.
"Forget came in my house yesterday

My house that's on decay

Where roof and tapestry is rotten

Where the fire place isn't getting hot

And everything's forgotten" — Forgett By Sibylle Baier
At a stretch, you could draw comparisons between Baier and the likes of Nico and Anne Briggs, but Baier's sound is distinctly stoic and uniquely her own. Such is quite the feat, considering the simplicity of her songs (every track bar one features Baier, plucked chords, and nothing else). Colour Green benefits from its short run-time concerning its simplicity — any longer, and it may have overstayed its welcome.
Another life other than Baier's hangs over this record, though: the one that could have been. Nowhere is it more present than on the album's final track, "Give Me A Smile." Like all great records, Colour Green finishes with something a little different, and this orchestra-backed song leaves you wondering how this music might have evolved. Like a lot of what we hear on Colour Green, it is more of an idea than a fully-fledged song, one left for too long in the dark.
But of course, the album's incomplete feel is also part of its charm. Maybe we would have lost something if Sibylle had made her life one of studios and performance. Certainly, she felt there was too much to lose. But, of course, success found her despite herself, and there would later be discussions of a second album. But that talk has gone quiet. Maybe Sibylle thought better of it once again? No need to break the spell she has cast after all.
This review was originally published at medium.com
About the Creator
An independent writer, culture critic and blogger covering discussions on consumerism, social history and media. I also write guides on minimalist tech and the small web,
Reader insights
Be the first to share your insights about this piece.
Add your insights