A Pride Playlist to Celebrate Your Identity
A Pride Playlist to Celebrate Yourself, Your Identity, and Your Community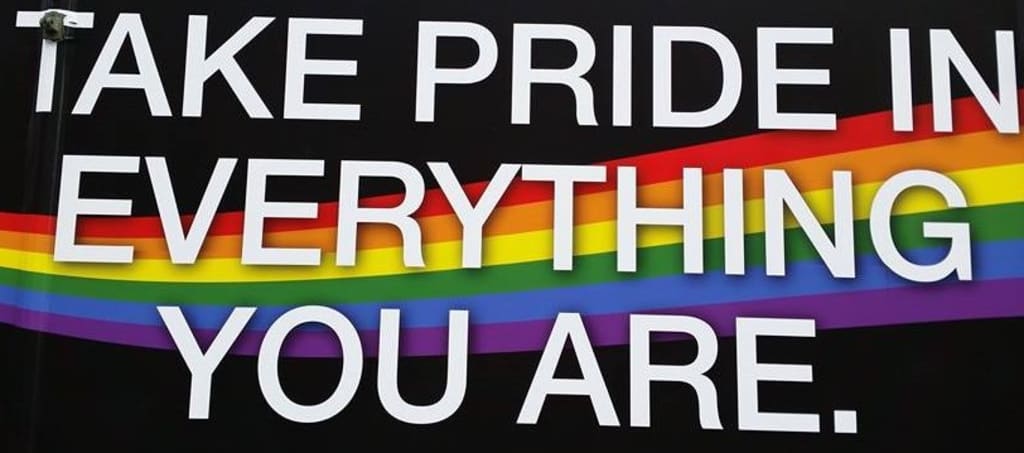 Author's photo from a building decorated for Toronto Pride, 2011.
Love is delicacy and strength flourishing side by side. Love is resilience and art - it is that feeling you get when you witness something so beautiful, your skin gasps in awe.
Love is what I feel when I look out at Church Street during Toronto Pride.
"Beautiful Wreck" by MØ
The first time I experienced Toronto Pride, I was 15 years old. I had just come out as bisexual to my parents that year. I remember feeling tentative - I asked myself if I was old enough, mature enough, or "gay enough" to go to the parade. I made my tie-dye "Hi, Bi" t-shirt with my best friend and hoped that I looked acceptably proud enough.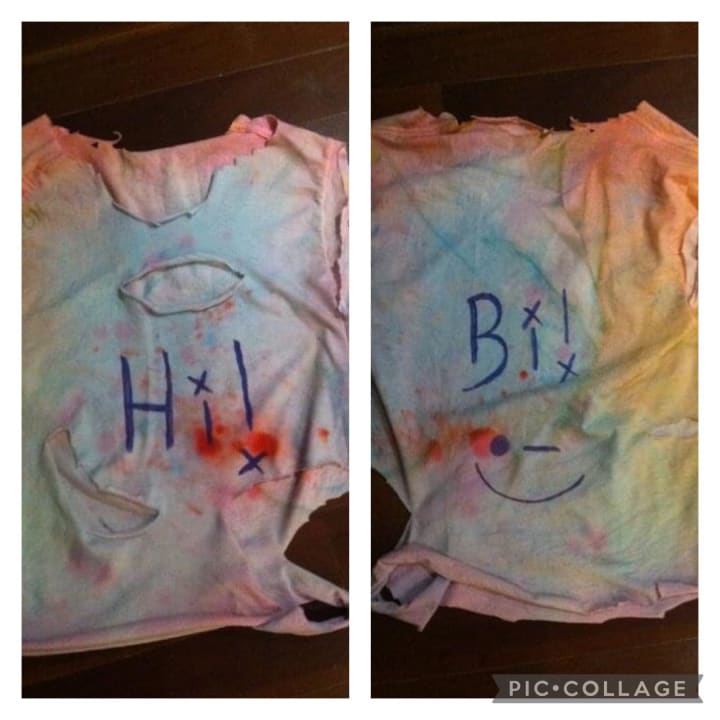 When we entered The Village, though, I realized I didn't need to worry. I could have shown up in anything and felt like I belonged exactly there, on that street, at that moment.
"Downtown" by Godford
My heart was a bud, slowly unfurling its bright colours - I had never let this piece of my soul meet the sun, before.
I don't remember a lot of specific details about that first Pride - what I do remember, though, is the sensation of basking in warmth alongside friends.
I remember feeling like there could be a place in the world for me. My 15-year-old self realized that the moments I felt alone in the world, could be fleeting; that there is a certain freedom that comes with finding community.
When I was 17, I came out as pansexual.
Now, at 25, I just shrug and say, "I'm queer."
Sexuality is a spectrum.
"Grrrl Like" by Dope Saint Jude
After years of uncomfortable questions and encounters, I've learned that - for me - part of my freedom is not justifying or explaining my sexuality. I am currently in a straight-passing relationship - but that doesn't make me any less queer.
"King" by Years & Years
We are all prisms, filled with sunlight and ever-evolving colour, but you don't always need to know a colour's name in order to recognize the way it makes you feel.
Stepping onto Church Street during Toronto Pride was like stepping directly into the sunlight - and every dancing prism took my breath away.
We were there, together, refracted sunbeams coming home.
"I wanna be your girlfriend" by girl in red
Pride can march from anywhere, though. Pride marches from the speakers in our living rooms. Pride persists as you wash your dishes to MØ, or as you write poetry to girl in red. Pride is celebrated in the Lady Gaga blasted through your headphones or the Lil Nas X in your library.
Pride marches in the beats of queer slam poets, in the music made by artists in basements and professional studios; in the creations that are still being born from incredible and creative minds.
Pride exists within you - it always has.
"Glass & Patron" by FKA Twigs
The parade has always been that march, beating against your ribcage; pride is that song that bellows out choruses of love from your chest.
The parade exists in the lost histories of the 1980s; in the advice and guidance that today's queer youth will never get to hear from generations of stolen LGBTQIA2S+ voices.
The parade exists in the way you are determined to find and hear the stories of those voices, anyways.
"I Am America" by Shea Diamond
This Pride, I can't gather on Church Street with my best friends, but I can stream and share their music, listen to their poetry, and dance with them over Zoom. We can send each other music videos that make us smile, and old photographs from past parades; we can support each other and love each other, even from afar.
Music brings people together in the way that it tells multiple stories at the same time, like hearts and refracted sunlight do.
As you celebrate Pride - wherever you are this year - check out this playlist of LGBTQIA2S+ artists. I made sure to fill this playlist with songs inspired by the energy of Pride for you to blast, even if you can't be at the physical parade, itself.
Pride looks and feels different to everyone - you can feel pride in your own self-expression, in the histories you carry with you, in the resilience of yourself and of your community.
You can feel Pride in the parts of yourself you haven't even met yet.
"I Met Sarah in the Bathroom" by awfultune
So, embrace wherever you are on the spectrum. If you are an ally, take this moment to celebrate the artistry, voices, and work of the community you support - celebrate and showcase the victories of your LGBTQIA2S+ friends. If there is a queer author you love, share their work; if there is a queer musician you admire, stream their music and show it to other people. If you have the available funds, look into donating to local, grassroots organizations - look at how can you support what already exists in your community or industry.
Pride isn't just a celebration of coming together despite the storm, it's about creating music to dance along to the beat of the rain.
I hope that this playlist helps you celebrate a piece of yourself this month, whether your parade exists in rainbow-streaked streets, or in your own warm kitchen.
Take a moment to listen to yourself sing, wherever you are - what a beautiful sound that is.
Sing your song even louder. There are people who are singing it right along with you.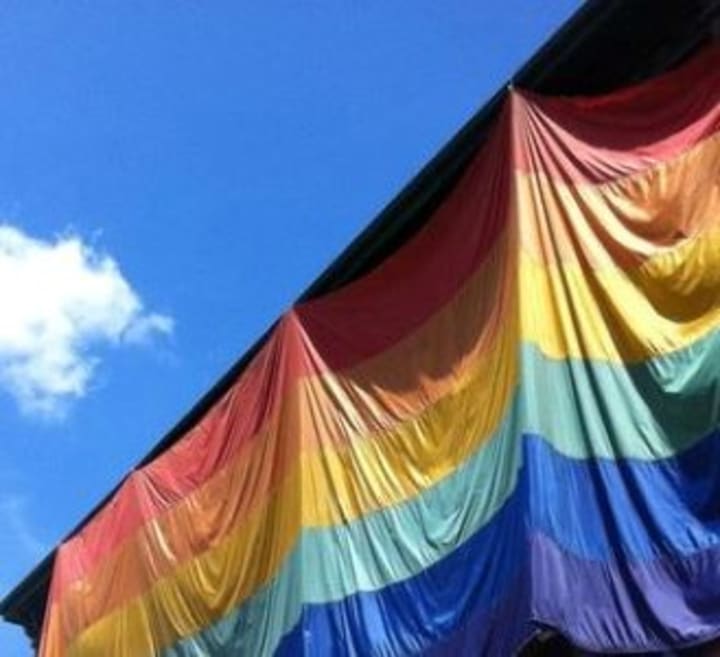 To listen to the full 1 hour and 50 minute Pride playlist on Spotify, check it out here!
For the Music Video Playlist, click here!
Note from the Author
Thank you for reading my article! I appreciate you taking the time to consider my words. If you enjoyed this article, you can let me know by adding a "heart," or by reaching out to me on Instagram at @emkeels or on Twitter at @sleepydrafts!
If you want to support my writing, check out my author profile for more articles, thoughts, and short stories. Tips are never an obligation, however, they are always deeply appreciated!
Thank you again for your support. I hope this piece made your day a little brighter.