A Look at Country Music's Newest Shaniah
Fresh Pop Country Vocals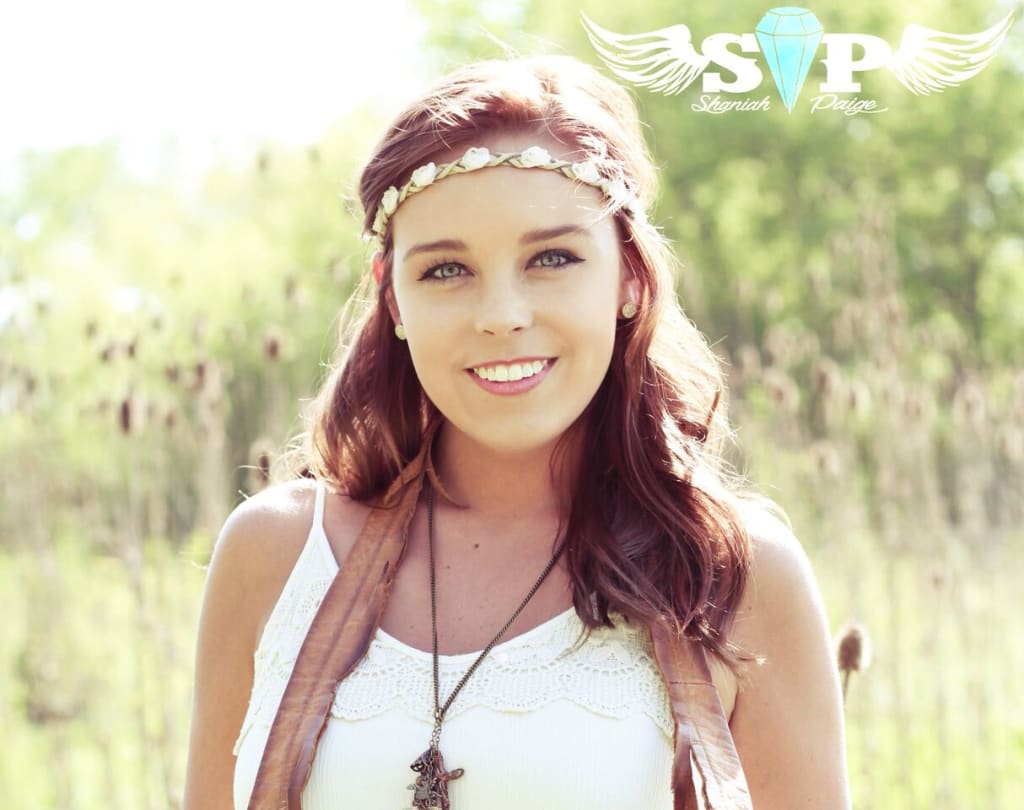 Shaniah Paige is an emerging young singer from Illinois who was immersed in music at a young age, and, of course, named after Shania Twain. Her accolades include being named "Fresh New Face of Country Music" by Renegade Radio Nashville and performing at CMA Fest. She has also opened for Stella Parton, Granger Smith, Love and Theft, and Morgan Wallen. A rising star, Shaniah got serious about her country music career at the age of 15, according to her bio. Her catchy tunes have been compared to early Taylor Swift and she definitely has the chops to make a big name for herself.
With a new EP coming out in late February, now is a good time to introduce yourself to Shaniah's lovelorn tunes that will strike a chord in your heart no matter how old or young you are. A couple of her recent singles are available on Soundcloud and are worth a listen. Whether you're a fan of country music or pop tunes or both, you'll enjoy these songs.
"Darlin Karlen" sounds like a tormented love song. I'm rewatching the first season of 90s Dawson's Creek right now and the lyrics of this song remind me of the Joey/Dawson/Jen love triangle in that first season. In this scenario, Shaniah is Joey and Karlen is Jen. The girl this song is about (whether it's actually a personal story from the singer or not) seems to have not expressed her feelings soon enough to her friend before he moves onto a new romance. It happens…
This premise definitely makes "Darlin Karlen" a sad love song. What is not sad about this song are Shaniah's vocals. She sounds great and has a nice vocal range. Her sound is smooth, the music is country with the tiniest bit of pop. Definitely a potential crossover artist, you can still hear the country in this girl's roots.
"Alice In Wonderland" is just what it sounds like—a song somewhat inspired by the story of Alice In Wonderland. Combining lyrics about a broken relationship with tidbits from the fairytale, this song is definitely fun to listen to (even though it's not about anything fun at all). Some of my favorite parts include:
"Maybe it's your big blue eyes that make a cat laugh through the night"
"You're late, you're late, for your very special date" (This one is part of the chorus)
"Drink the poison so you'll shrink"
"Get your Mad Hatter in control"
This song is pretty cool for many reasons. For one thing, you just can't go wrong with a song that has the words "Mad Hatter" in the lyrics. I feel like this one has even more of a pop sound but still has a country feel to it. It's a quirky song and Shaniah's voice makes it a song you'll feel compelled to keep listening to.
I like that her songs seem to fit her age range. This isn't a teenager singing about adult subjects, even though both of these songs are essentially about love triangles. Those things do happen in high school, too.
Shaniah Paige is an amazingly talented young performer, and with songs like these, there's no way she won't just continue to grow and become even more amazing and talented. This is no Britney Spears pop music heading for a breakdown. Being compared to Taylor Swift is definitely a spot-on comparison, in the song lyrics, music style, and in the talent range as well.
Again, she has a new EP coming out soon, which will be a must-have for country music fans, young and old. Keep up with what's going on in this talented young singer's life by following her on Facebook.