A Edible Playlist
Songs And Bands A Food Glorious Food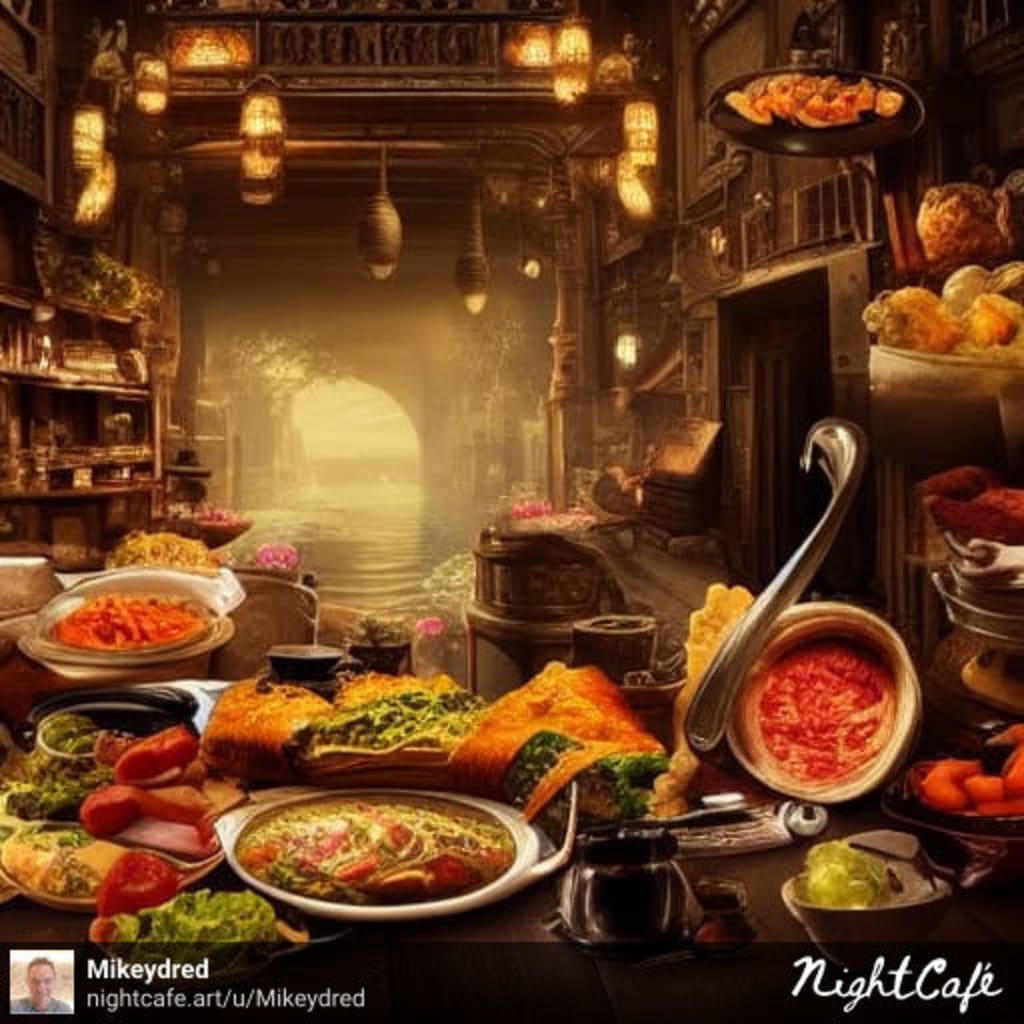 Introduction
My last playlist was based on anatomy and is linked at the end of this piece. During one of the songs, "Arms of Mary" by The Sutherland Brothers and Quiver I recalled that my favourite song by the Sutherland Brothers was "The Pie" and that might be a good pretext for another playlist. The fact that one of my friends told me that they keep discovering new music to listen to from these playlists inspired me to create this one.
It has probably been done before but this is my edible playlist to share with you and I hope you enjoy it. I'm also trying not to have single fruits or vegetables such as "Peach" by Prince or "Coconut" by Harry Nilsson as that could be food for yet another playlist.
So here we go get you knives, forks and chopsticks ready.
Again it might be the song title or the band that lets it into this playlist.
The Pie by The Sutherland Brothers
I just think this is a beautiful love song that has always stayed with me, and it is the reason from this playlist being assembled by me.
Let's Eat by Nick Lowe's Last Chicken In The Shop
Both the band name and teh title hit this lists criteria. A total goodie from the Five Live Stiffs tour. The rest of the album is brilliant as well and it is in my vinyl collection.
Candy and A Current Bun by Pink Floyd
This was Syd Barret's Pink Floyd and they did quite a lot of food related songs, and some may appear later on this list if I think they are worth adding.
I Got A Plan - My Friend The Chocolate Cake
An Antipodean band, not sure where I discovered this but their music is rather nice, and I do listen to them quite a lot.
Custard Pie - Led Zeppelin
What can I say? The title of the song doesn't really reflect it's content, but it is four minutes of rock brilliance.
Life Is A Minestrone by 10CC
One of Manchester's finest bands technically and lyrically incredibly clever and this song, as well has having a wonderful metaphorical title is full of Italian food.
Bread and Butter by The Newbeats
A great song eulogising the most essential components of a sandwich from the early 1960s
Pease Porridge by De La Soul
I love the cool sound of De La Soul and just realised I didn't know what Pease Porridge was, but it metamorphose into Pease Pudding via Pease Pottage so I have actually had it once or twice on ham sandwiches. The song is great fun too.
Polk Salad Annie by Tony Joe White
In the intro to the song Tony Joe White tells you all about Polk Salad so it saves me a job, and if you want to know you have to play the video, but the song is excellent, so good that Elvis Presley covered it.
Sixteen Saltines by Jack White
A simple but brilliant song from Jack White's debut album "Blunderbuss". Saltines (or soda crackers) are thin, usually square crackers usually made from white flour.
Fish and Chip Paper by Elvis Costello and the Attractions
Though not really valid now, at the time this was a cleverly subtle observation on the state of the news and how disposable it was becoming.
Jambalaya (On The Bayou) by Hank Williams
Covered by many artists but this is the original and released in 1952, Jambalaya is an American Creole and Cajun rice dish of French (especially Provençal cuisine), African, and Spanish influence, consisting mainly of meat and vegetables mixed with rice.
This is where this playlist got inspired.
Reader insights
Be the first to share your insights about this piece.
Add your insights