Playlists
5 Alternative Artists to Play on Your Next Road Trip
Your travel buddies will thank you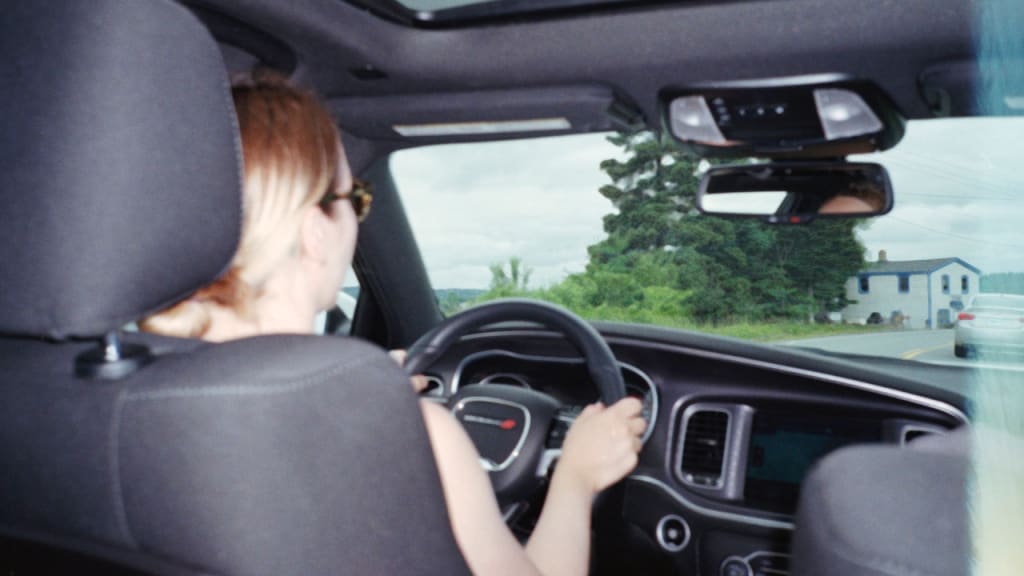 Ah, there's nothing like hitting the open road with people whose company you deeply enjoy—for hours. And hours. And hours...
Yes, Fleetwood Mac might be the universal go-to choice for road trip playlists. But let's be real: there are only so many times you can play Rumours before someone threatens an AUX cord coup. After all, you're stuck with limited options of entertainment—and people who might be picky and judgmental about what's put on (myself included).
But fear not. I've scoured Spotify and my own personal library to come up with a surefire list of alternative artists to play on your next road trip that are both cool and crowd-pleasers.
5. Chris Cohen
Whether it's that first stretch of the driving in the morning, or after a long day of spending a little too much time with your road trip companions, sometimes you just need some easy-listening to zone out to. That's where Chris Cohen comes in.
Previously part of Deerhoof, The Curtains, and Cryptacize, Chris Cohen now has three solo albums under his belt. I often have trouble describing Chris Cohen's sound to my friends without devaluing how uniquely great his music is—and also without sounding like a pretentious douchebag. But if I had to give it a go, I'd say it's, "Chill (somewhat folksy) alternative rock with an effortlessly melodic, psychedelic vibe."
Really, you should just listen to Chris Cohen for yourself. His songs just feel good. He makes the kind of music you can feel cool for putting on, while knowing your (potentially) picky friends will likely be into it as well. Win/win.
For starters, I'd recommend putting on the entire As If Apart album and go from there. My favourites for a road trip are "Torrey Pine", "Drink from a Silver Cup", and "In a Fable."
4. Glen Campbell
The legendary, late Glen Campbell is by no means under-the-radar – especially for those that appreciate classic country. In fact, if you've listened to the Guardians of the Galaxy soundtrack, there's a good chance you've bopped to his rendition of Allen Toussaint's "Southern Nights," whether you knew it or not.
However, as someone who is not a self-proclaimed country music buff, I feel Glen Campbell's country hits are often overlooked on road trip playlists. Sure, "Jolene" and "Wagon Wheel" deserve their rightful spots, but there is always room for more on a road trip playlist. Always. Trust me.
Glen Campbell's buttery smooth voice combined with catchy, twang-y chords, and poetic, nostalgic lyrics make a Glen Campbell song the perfect addition to a road trip playlist. I'd recommend "Southern Nights" (duh!), "Gentle On My Mind" (the solo Glen Campbell version, no offence to the duet versions), "Wichita Lineman," and "Rhinestone Cowboy." You're welcome.
3. Parquet Courts
Here's a scenario: you've been driving for hours and need some upbeat, dare I say "angsty" music to rile you up enough to stay motivated (and awake) to keep driving. What you need is Parquet Courts. In fact, they literally have a song called "Wide Awake."
Hailing from New York, Parquet Courts is an indie garage rock band with an impressive six-album discography. While they do have slower paced tunes, like "Uncast Shadow Of A Southern Myth," their songs are typically noisy, angsty, and upbeat—perfect for when you need a pick-me-up during long stretches of mundane highway drives.
My personal angst-filled faves are "Black and White," "Master Of My Craft," and "Total Football." When you need a break from the head banging, put on their rendition of "These Boots Are Made For Walkin'" or lead singer, A. Savage's solo album, Thawing Dawn (it's more chill and country-esque).
2. Beach House
If you've ever been on a road trip, you know that feeling of euphoria or nostalgia—euphoria if you've arrived somewhere new and exciting after hours of tedious driving, or nostalgia if you've returned somewhere you've been before and past feelings rush over you (Or sometimes: both!). While it can be hard to find the right song to match this intense mood, there's a good chance Beach House will do the trick.
If you're into indie music, you've probably heard of—or listen to—dream pop duo, Beach House, one because they've been around forever (well, since 2004), and two, because their music has been acclaimed and featured in shows like, Master of None. While maybe not the first band to come in mind for a road trip playlist, I can't think of any music more fitting for the various vibes that come up during a road trip than Beach House.
Victoria Legrand's sultry voice matches perfectly with the lo-fi melodies to create dreamlike songs that make you feel all the things. For ultimate day-dreaming, I'd recommend "Better Times," "Myth," and "Wildflower."
1. Whitney
No, not Whitney Houston (though "I Wanna Dance With Somebody" should definitely make a cameo on your road trip playlist at some point). After their band Smith Westerns disbanded, Julien Ehrlich and Max Kakacek started indie band, Whitney, and released their hugely successful debut album, Light Upon the Lake, in 2016.
Mellow, soulful, and a little bit country, Whitney's sound is both unique and feel-good. Considering they're in their 20s, you'd think these guys have lived a thousand lives. In my opinion, that's exactly the kind of artist I want serenading me when I'm on a road trip.
And plot twist: like Glen Campbell, they've covered "Southern Nights" too! (Worlds colliding, am I right?) I'd recommend you put both Whitney and Glen's versions on your road trip playlist. And while you're at it, put "No Woman," "No Matter Where We Go," and "Follow" as well.
If this seems like information-overload, I've curated this exact playlist, so give it a download before your next road trip. You know, so you don't have to replay Rumours for the 100th time. Enjoy!