11 Deep House DJs You Need to Know
Are you in a discovery rut and need a new source of musical inspiration? Check out these 11 deep house DJs for the freshest inspiration.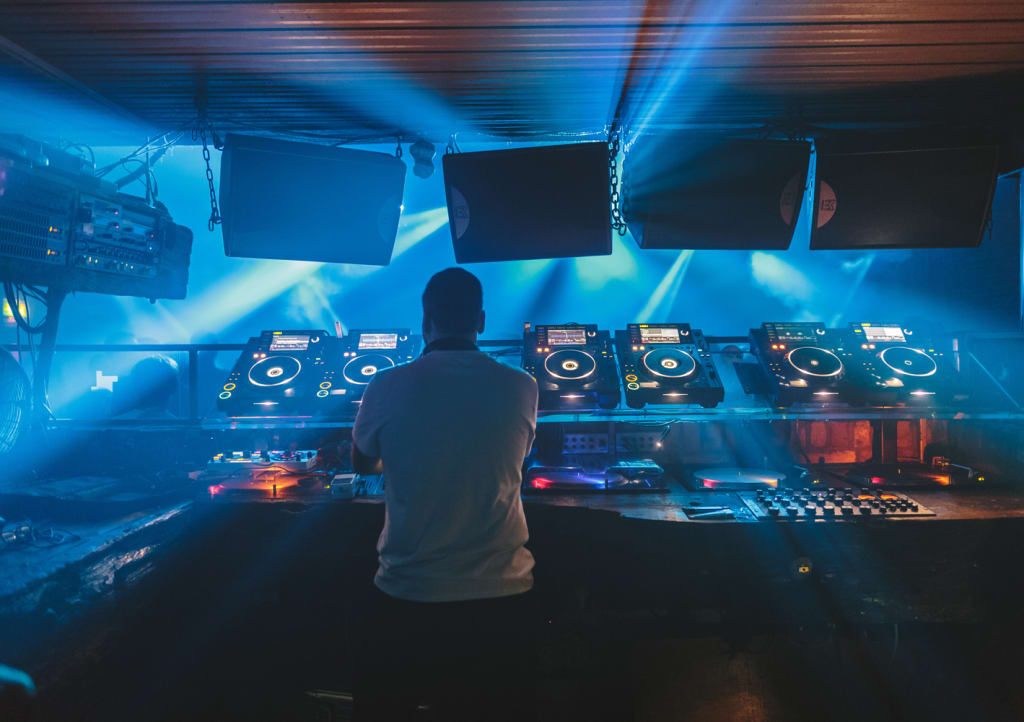 Source
Aa a sub-genre of house music, deep house fuses elements of Chicago house music with jazzy elements and touches of soul music. Larry Heard is credited with being one of the genre's early adopters; he made deep house deep. From the abandoned factories of Chicago in the 80s and 90s, the torch of deep house has been passed on to a bourgeoning deep house scene in Europe. It's no wonder that the emotive house music created in the United States has quickly proliferated into one of the most popular genres in Europe. Record labels like Toy Tonics and Heist Recordings are helping young creatives release top quality content. From the men who invented the genre to well-established names on the European touring scene (and some tropical deep house music mixes for those summer vibes), here are the top eleven deep house DJs you need to know more about.
Understanding the historical perspective of house music (and the history of the DJ in general) is essential to truly appreciate all of the advancements made after Frankie Knuckles, Kerri Chandler, and Larry Heard. Their reign still permeates through the production of deep house artists around the world. Their tracks still feature in popular DJ mixes across European dance floors.
The winner of the DJ Mag best Deep House DJ in 2017 and 2016, the native South African brings one of the most ingenious sounds to the scene. Nkosinathi Innocent Maphumulo, his official name, defies the cliches afro-house artist by infusing musical influences from all around the world. His music career exploded in 2015, and he now hops to various prestigious music clubs and festivals around Europe.
A legend for the current wave of house DJs, he was first named the DJ of the year by Mixmag in 2012. He then went on to win the award two more times for both best producer and deep house DJ. While he is a vigorous producer, the real magic is made in the DJ booth—where he tries to create an emotional experience for his audience. His credentials and experience make him one of the best deep house DJs in the world.
Lars Dales & Maarten Smeets are from Amsterdam, and found their original influence for their work in the legends from Chicago. Their production work includes musical elements like percussion, pianos, violins, synthesizers, and drum machines. Listening to their sets, you will likely hear anything from classic house, obscure disco, African funk, or any other genre from across the globe. Now they run a successful music label, Heist Recordings, and work with a few labels on the list including Fouk and Brame & Hamo.
One of the new wave of deep house artists dominating the scene, he was listed as the number one deep house artist of 2017 by Traxsource. An Italian DJ currently working in Berlin with releases such as "Higher" and "Sex" is setting a new standard for deep house tracks in 2018. Working with the Toy Tonics label, he will be one to watch for the upcoming year. Great for bumping in your favorite pair of wireless Bluetooth headphones.
A Irish duo currently based in Berlin, they will be a breakout act of 2018. The vinyl for their second EP, "Club Orange," sold out in one day and featured on major publications such as Mixmag and Resident Advisor. Their ability to flawlessly transition from disco to techno to deep house makes them a class act.
For the ultimate summer vibes mix, check out DJ Regard's official Youtube channel. Every time I listen to one of their mixes, it's like opening up a Pandora's box of emotion. No matter my state of mind, DJ Regards always manages to put a smile on my face when he is bumping through my speakers. It's a must-add to your ultimate aux cord playlist.
Becoming a DJ is competitive, but any DJ Jambo deep house mix stands out from the rest. With 16 million total views and 90 thousand subscribers, these mixes are vastly under-appreciated for their quality. The melodic choruses, polyrhythmic beats, and transcendental vibes make this DJ a top pick.
There is a reason that millions of people tune into the music chill out mix by Magic Club—it's because of their musical genius. Tropical backgrounds, beautiful women, high quality deep house—the Magic Club knows how to capture emotions and play it through peoples' speakers of earphones. Choosing between their "house sessions music chill" videos is always a dilemma.
This duo from Belfast, Northern Ireland, started out running a music blog, curating and reviewing their favorite tracks from around the world. Fast forward to 2018, they run their own music label, Feel My Bicep, and hop around the European party scene all year round DJing. Their classic releases include 808 State's "In Your Face," and their firing remix of Isaac Tichauer's "Higher Level." To prove that their serious competitors in the game today, their standout, recent releases include "Glue" and "Aura."
Last but not least, a deep house mix by Drop G is guaranteed to put you in a good mood. Gzim Marevci is an Albanian DJ, who burst onto the scene in 2017. His success reached new peaks by achieving over 550k subscribes and over 400M views on his YouTube channel. His collection of deep house sessions music is great for parties, doing some reading, or just hanging out.
The options may seem overwhelming. Start with these eleven deep house DJs you need to know, but expand your research into related artists. Find out the track lists for mixes you enjoy—it's one of the most fruitful ways to find new artists and songs. No matter though, whichever artist or mix you select, it will always deliver what you can expect from a deep house mix—warm, melodic vocals with sensational percussion beats and overlapping synths.