Playlists
10 Queer Fu** that Bi*** Heartbreak Anthems
This edition of queer heartbreak anthems features the more angry-type breakup songs. The ones for when you don't want them back. If you do want them back, listen to these songs until you don't anymore. You're welcome.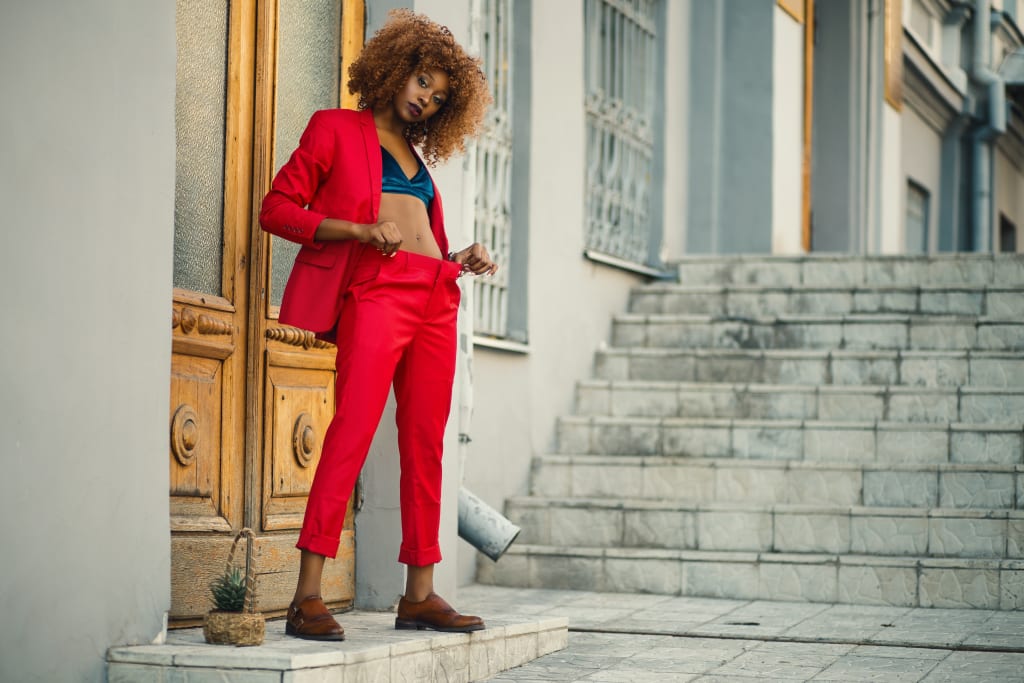 1. "Games" by Asiahn
Okay, we're going to start this off on the slower side with a song by RnB songstress Asiahn. The essence of this song is basically keep it 100, and quit playing games, but make it sound sweet. Not sure what vibe you may get from this song, but I would pair it with a soothing bath and finally delete that text message thread.
2. "Never Tell You Sorry" by Kodie Shane
So you've been wronged, right? But they keep trying to play the victim, so you decide if they think you're an asshole, then you might as well just be one. "I could never tell you sorry," because I'm not the one to blame! Won't apologize for what's not my fault, sorry not sorry.
3. "Now or Never" by SheGo Turbo
In our first mention of Chicago-native SheGo Turbo, we name a standout track from her latest EP, "After Hurt." As this playlist progresses, here we get to the point of ultimatums. Mood: You're fake, you've been wasting my time, quit the BS, or quit speaking to me. "Got me on layaway like I'm a choice, ain't got time I won't wait on it." Period.
4. "Over" by Syd
Here at about the middle of the playlist, we get to the point where we're really done done. It is over over. Silent, blocked, deleted, I'm gone (to the tune of Stevie Wonder). This is for when you both finally manage to be on the same page and agree to fully end things, FINALLY.
5. "Accusations" by 070 Shake
Oh yes, the bitterness has begun to set in. You can finally stop crying because you've realized being mad is so much more fun! So, now you're ready for the thanks for nothing song. Thank you for the lies, the tears, the pain. Their love isn't worth the trouble anymore, buh-bye.
6. "Detox" by Angel Haze
Love is a drug and oh how easily we get addicted to it. After you cut the cord, that withdrawal gets nasty real fast. "You the only person who was walking in and out, you the only one that I'm fuckin' here without, the only one I ever really gave a fuck about." Scathing.
7. "Love Nobody" by Knoxxy
Alright, you're starting to pick yourself up off the floor, and getting to a point where you can almost laugh at the situation. Almost. This song is a whole vibe. "All I ever wanted, loud weed and a gorgeous woman," but what did I get instead? Fake love and bullshit. But this song is lit, though.
8. "Selfish" by KELiRap
"Tryna be nosey and see what I'm doing, see where my head at see who I'm pursuing, no you don't want me who cares who I'm screwing?" Oh, yeah. You're over it and better off without that soul sucker, that's for sure. They out there still being messy while you're busy moving on.
9. "Waste of Time" by Snow tha Product
This song does use he/him pronouns, but Snow tha Product has come out as bisexual, and this message is universal so definitely still putting this bop on the list. Moral of the story is, don't let anybody else waste your time like that again. "I'll be alright, I'm better alone."
10. "Single and Poppin'" by Gizzle
Oh you are back baby! "Too many options, I'm single and poppin." That's you now. You are thriving, putting energy into yourself and your growth. You don't need anymore of that negativity, you are past it and onto bigger and better things. You shining, boo.
What other songs do you listen to you when you're just MAD? Share any others below in the comments! Music is therapy so let's all share what we use to heal.