10 Plus 1 = Tony Marino's 11th CD
pianist, recording engineer & composer of Latin jazz & world music, releases cd #11.

At the delicate age of seven years old, Tony Marino was listening to Leon Russell playing over the radio when he realized music was something he wanted to pursue as a career, as a passion. He then connected with Philadelphia pianist Bill DelGovenatore, who not only taught him how to play piano, but also introduced him to legends like Thelonious Monk, placing the first milestone in the career of the energy-filled Tony Marino.
The Early Life
While in high school, Tony Marino joined a local band, playing the tri-state area to gain some experience and polish his skills. He joined as a keyboardist, which gave him the opportunity to entertain at various events. It also allowed him to experience 'the music business', as well as gain some confidence, which would later help him to lead his own band.
Tony Marino's first solo album was released in back in 1997 by the name of Tony Marino & Havana Heat: The Latin Jazz Project. His music gained him some local recognition and in no time at all, people began to recognize Tony as a pianist, band leader and composer.
The Performer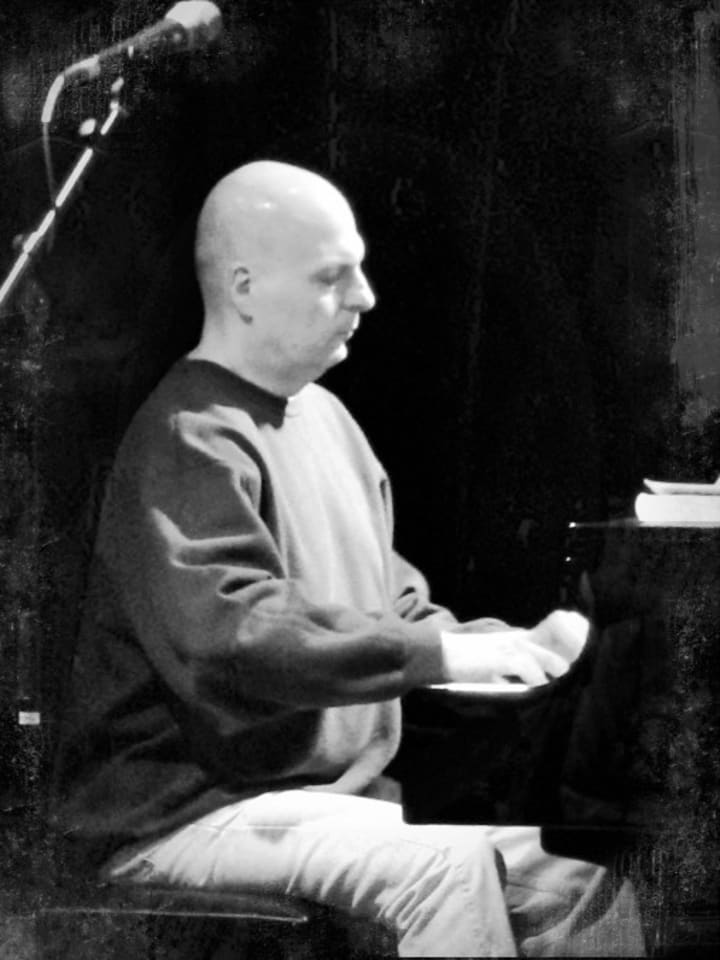 Tony's passion for Latin Jazz music not only earned him a spot in the music industry, but also forced people to fall in love with the genre. As a composer, his music is a beautiful harmonious synchronization of notes and sound. When this guy places his fingers on the piano, the audience simply gets mesmerized!
The work of Tony Marino has always been considered a piece of art, a monument that needs to be studied closely and taken care of. His work is truly professional, consisting of organic flavors that are true to the audience's taste.
Tony Marino works selflessly to create musical pieces that will make the audience musically content, if not wanting more. He blew new life into, what some may call, the dying jazz scene, focusing mostly on Latin Jazz. And he introduced people to new, original musical compositions. Tony has a bag full of tricks that allows him to hypnotize the crowd by creating melodies that are unmatched.
His hunger for becoming better every day is what drives him to do better. Watching Tony Marino play at events on his piano is like watching a dancer moving across the stage smoothly and gently. The biggest achievement he has bagged is producing and composing eleven beautiful albums over the past two decades, and never has his music lost its charm.
The Album Releases
Who knew a little boy from South Philly (Philadelphia) would turn into an outstanding musician, and rule the audience with his craft. Tony Marino's passion to move ahead in life and learn a skill that he adored the most has allowed him to become the musician that he is today.
It is not just his work, his compositions and melodies that has earned Tony respect and love all over the world, but it is also his down to earth nature, creativity, and unselfish nature that makes him loved by all. Listen to his work once, and the experience will leave you in awe of it for a lifetime!
2019 Releases
Just this year, Tony released Family and Friends and Tango Silhouette.
Both CDs, yet again, seemed to satisfy his audiences, gained new listeners, and received fantastic reviews.
Review Quote: "…experimental, unstoppable arrangement of notes brings about the most positive of emotions—it feels like sadness would be an impossible thing to feel." - Source: StereoStickman
Review Quote: "By far the true highlight of the entire album comes from Tony Marino's incredible playing. Proving to have ample chops, he crafts absolutely stunning soundscapes. A great ear for melody is included within the album's atmosphere. Refusing to completely bow to tradition however results in some rather joyful interludes." - Source: Entropy Magazine