UX Principles And Best Practices For An Amazing Website
UX Principles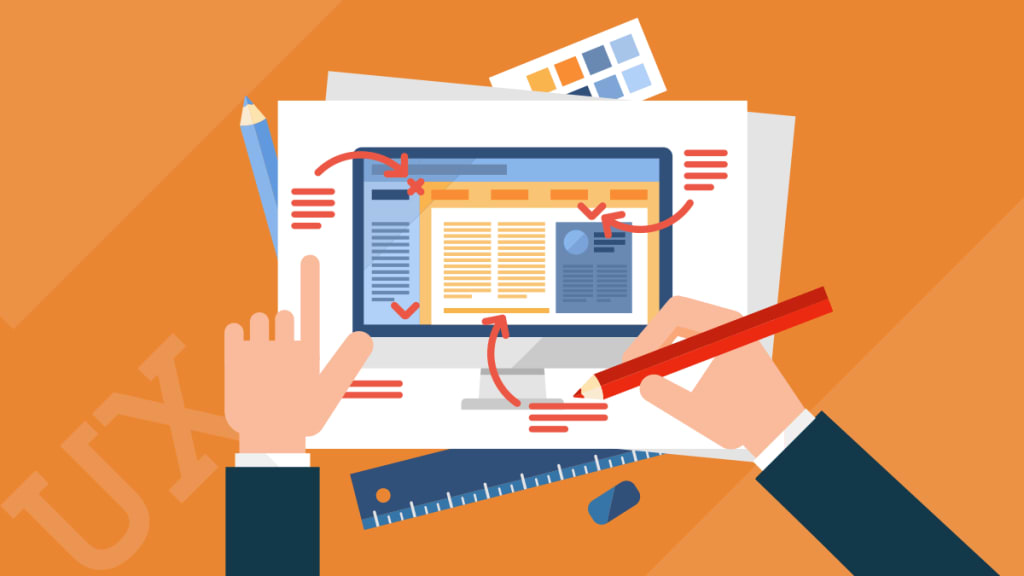 UI/UX Designing
What makes you think that the website you are on is simply amazing? Is it the informative content, the attractive images, the website speed, or your wholesome experience on the website? Here we will try to explain to you what are the UX Principles And Best Practices For An Amazing Website creation.
It is always the overall user experience that makes a visitor, your customer. Gone are the days when it was easy to beat your competitors with poor usability. Today, UX is ever-changing, and making it more simple and user-friendly is the key to a high-performing website.
In this technological era, UX design is transforming at a tremendous rate but there are certain ground rules every designer should follow and understand for better website performance.
Here are the universal UX principles and best practices to be considered to make your website look stunning.
Know Your Audience
The foremost principle of User Experience is knowing your audience. Once you know who is your audience and what they require in the design, you can provide them what they need. And, this will help them to engage with your website effortlessly.
The term 'user experience' itself clarifies that your aim should be improving the users' experience on the website and using tools like user testing tools can help you to achieve your target.
With all the complexities and quantity of content, we are looking for, providing a unique design can bring a big difference. If you will scan today's interfaces, you can understand how the focus has shifted from informative to emotive content. Today the website has more stories, visuals, and emotions to convey a business's message to the audience.
Make it Simple and Clear
As per website statistics, it takes approximately 0.5 seconds for visitors to decide whether they are interested in the website or not, so be clear about what you want your users to do. Your interface requires preferred actions and easy navigation.
Today, the users scan the content of the webpages instead of reading them, so the presentation of content plays a major role in capturing your audience's attention. It is suggested to use proper headlines and titles to make things crystal clear for your users. You can also show the content in visual form like relevant infographics to increase audience engagement.
Never Forget Prototype Before the Final Product
Prototyping can help you understand how a product will look and work once it is launched. It can save your time and energy by correcting the loopholes in the first place.
Designers can use different types of prototyping techniques to make sure their future product will be great be it a website, mobile application, or any software. Thus, prototyping is an important process when it comes to UX designing, and it is suggested not to skip this vital process of UX designing to save time and effort.
Focus on Typography and Content
Typography is an important element of UX designing. The design type has the power to communicate with the users visually without even reading the content.
A designer should also focus on the presentation of content. Titles and headlines should be easy to spot and the font, in general, should be bigger and have good space in between the characters because no one likes to squint at their screens. UX Principles And Best Practices For An Amazing Website.
In 2020, designers are focusing on creating animated designs to convey the messages faster and in a creative manner to create a long-lasting impact on the audience. Besides this, one should always make sure to publish genuine content on the website to gain the trust of readers.
Furthermore, it is crucial to pay attention to the content in the following areas:
Navigation
Dropdowns
Form fields
Validation messages
Product support documentation
Charts
Image captions
Error messages
Loading screens
Confirmation pages
Content and typography can impact the UX significantly as it can communicate with the audience on an emotional level. For instance, hubpages.com uses various types of typography to showcase distinctive topics on its homepage.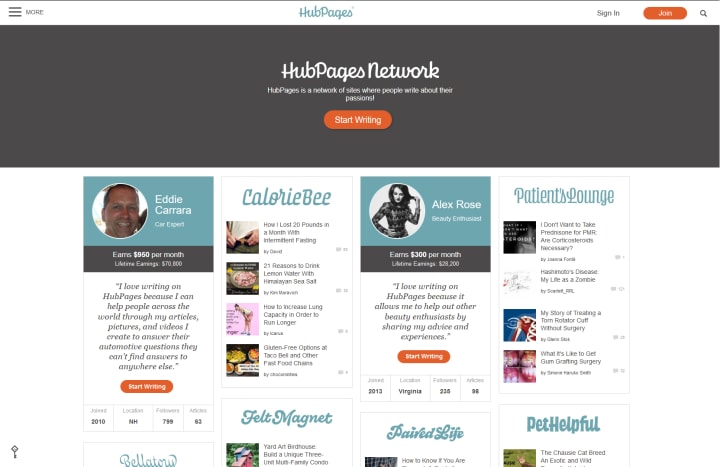 Make it More Responsive
Designing a website or app that works flawlessly on any size of the device is a need for an hour. With the increasing use of mobile phones, companies dealing in eCommerce businesses are focusing on developing responsive websites that look nice on mobile phones because more than 50% of orders are placed through mobiles.
Use Common Design Elements
The best designers focus on creating UI where they can control the actions of the users and thus, making it easier for them to use the website effortlessly.
The use of a design hierarchy and common design elements avoids confusion in the mind of the audience. Designers can take advantage of many things such as using bigger and brighter 'Call To Action' buttons to make them noticeable. It will simplify the experience of users on the website.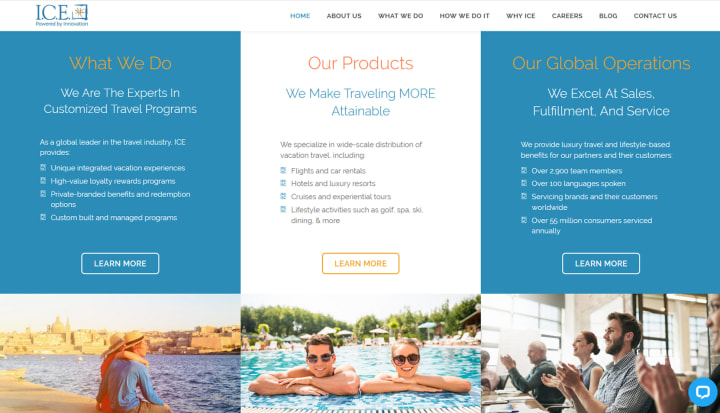 Create lively Designs
The year 2020 is all about bringing innovations to your design. C'mon, no one likes the boring designs that remain stagnant, thus adopting the subtle motion animated designs can make your website a little bold and lively.
While creating attractive designs, one should never overlook the functionality and accessibility. Always remember your audience is not using your website because of eye-catchy designs but easy usability and credibility.
Takeaway!
Consistency plays a major role in UX designing. The end goal of every business is to create a brand by being consistent with the typography, content structure, designing, etc; it becomes easy for your users to recognize you in the cluster of competitors.
tech news
About the author
Unlike many IT services providers, Sdreatech believes in "do it yourself" and provides excellent products/applications to our stockholders.
Reader insights
Be the first to share your insights about this piece.
Add your insights