Urgent Care EMR Software - Features To Look Out For
Discussing the essential features that make all the difference in the performance and efficiency of your practice or hospital.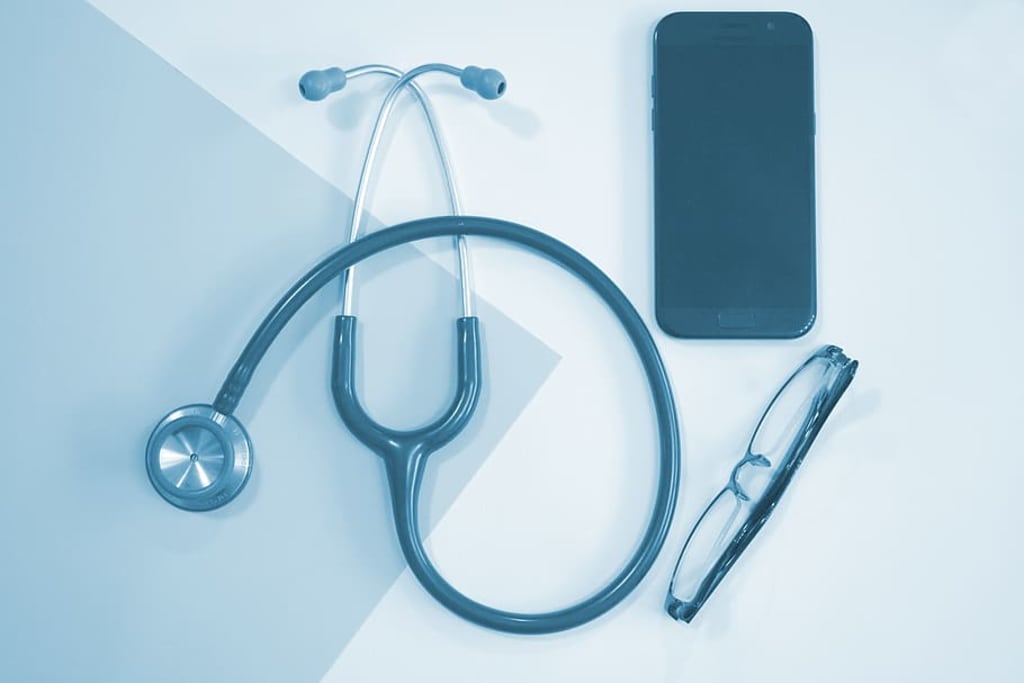 As technology has become a standard tool in every profession, from streamlining the function and running the practice, and allowing the ability to more efficiently track progress and changes over time. Gone are the days when urgent care centres only offered patients with extended hours of services including weekends and holidays. Being available, that was meant to be a unique selling proposition is no longer unique now and to entice patients or improve patients experience more health cares and urgent care centres are moving from manual records to EMR (electronic medical record) software.
The adoption of EMRs by the urgent cares has been fierce during the last few years as the effect of utilising this technology to automate the facilities has been immense. Though, it can help to focus on efficient workflow but it is critical to set it up more cautiously and focus on choosing the right partners. In other words, you might undoubtedly have a running list of what's important when choosing an EMR, but also how well your goals align with the provider you choose. Most urgent care providers around the globe might have bought into systems that didn't deliver what they expected to meet needs, probably this is the reason why many urgent cares start looking for the new solution.
We have delineated a few of the features that an urgent care EMR software should facilitate to provide a stellar patient experience:
Interface and System Integration
This feature is directly connected to the service provider you choose. You will obviously find a number of EMR vendors who can provide you with workable software. But it is important to understand that there is a lot that goes on in providing added support, insight and flexibility for your on-demand healthcare business.
A basic EMR software will be only as good as the data it can gather and share. For this reason, it is important to look for solutions or vendors who listen to your needs according to your services, and provide a solution that offers integration via interfaces that share data between systems.
They should also understand or gain deep knowledge about your revenue cycle and provide support so that your clinic or urgent care centre is in a good financial shape. For instance, it is important that you have a billing system integrating with your EMR to streamline the entire billing process for the patients.
Integration will also help to reduce the time it takes to enter patient information each time while also improving the efficiency of your front office staff and reduce errors that would result in billing and payment delays.
Tip: When choosing the integration and interface don't limit your thinking only to your current needs but also include your aspirations for the future of your urgent care centre. The EMR provider you chose, will they be able to adapt to the changes as you adapt? Remember that the relationship with the vendor won't end with implementation, you have to choose a partner that can provide more than a software and help in contributing to your success.
Easy to use for patient line ups and appointments
The EMR you choose must have functionalities for urgent care to enable patients line ups so that your patients won't have to wait at your centre and can book appointments at the ease of their home. Most of the software is made for a wide range of healthcare specialities but for urgent care providers, it can be cumbersome to get the functionality that utilizes technology to access care. To cater to your urgent needs, software with documentation systems that enables connecting via smartphone will minus all the extra clicks and options.
While you can get as complex a design you want, the platform for urgent care should be user friendly and easy to navigate. For more efficiency, look for solutions that already have set templates to use for different tasks, with search queries, so the efforts and data are not duplicated.
Tip: Your EMR software should make the whole process a lot easier, not hard. Simplicity helps a lot and is critical to navigate and save a lot of time and efforts of employees to catch up quickly. Ask your EMR vendor for the must-haves that work for urgent care that will help you create an ideal flow beforehand. If you are looking for web-based solutions, they need to be compatible with all internet browsers and seamlessly through all technologies.
E-Prescribing and Medication tracking
Gone are the days when a prescription was handed over to patients over a paper with scribblings on it and of course you won't be able to print and transmit prescriptions electronically. So, in this case, the E-prescription feature is what urgent care will need for electronically prescribed prescriptions and also an immediate and automatic notification of potential drug allergies and interactions.
Moreover, it is important that you can easily track medication that you have prescribed to your patients and have that medication-tracking feature as a part of the EMR solution. It can be a powerful feature for your urgent care within EMR software to give you a warning regarding the potential harms of prescribed medication and also suggest medications that will be helpful in meeting the same requirement.
Tip: It is important to ask the prospective EMR vendor about the capabilities of your chosen EMR solution, they should be able to understand the importance of analytics for you and the core of your day-to-day operations and provide you with all the tools you will eventually need.
Functionality that is focused on Patients
In urgent care, the patients are more about making an advance appointment even if their needs are not as urgent, like regular screening tests and vaccinations. You can think about online registration and integrate with schedulers which will allow you to send appointment reminders to patients via email or mobile phone.
With these patient-centric tools, patients can completely rely on the software or patient portals before they arrive at the clinic. This can be customized, you can ask the vendor to simply add a text-based appointment, notification about waiting time, availability of lab results, so that you can engage with your patients and build relationships. This automation feature saves a lot of time for the clinic staff while allowing patients to engage and also educate them at the same time.
Tip: If you have not thought about providing on-the-go appointments and wait time transparency to your patients then it's time that you should. With this you can easily communicate back and forth with them with the help of EMR with a secure patient portal.