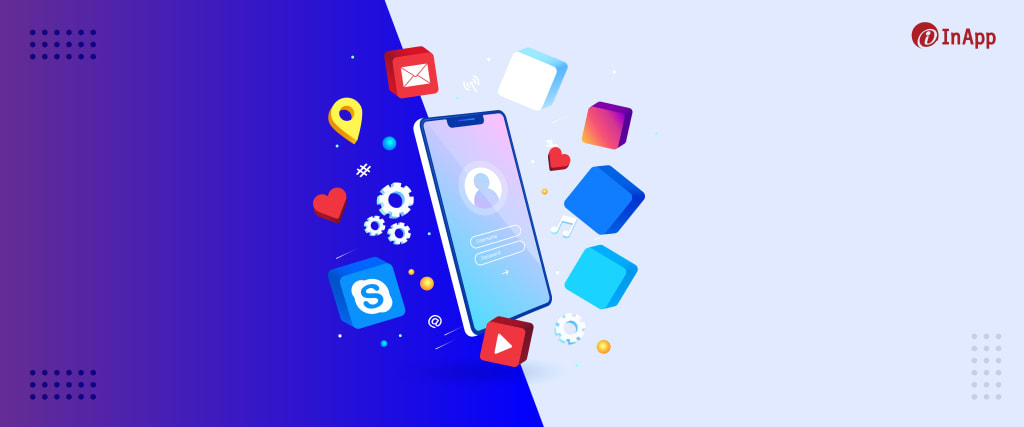 Mobile apps have exploded in popularity and usefulness in the last decade. With continuous evolution and functionality, mobile app development presents businesses with new opportunities for innovation.
Statistics suggest the mobile app development industry will continue its reign as one of the fastest-growing industries. Mobile app development is expected to generate 189 billion dollars in 2021, according to Statista.
Mobile apps hold the key for business success in digital media, according to Net Solutions' State of Digital Transformation 2020 report. Emerging new development technologies are providing more opportunities for mobile app development. To stay on top of these changes, developers should be well acquainted with the latest mobile app trends.
Emerging mobile app trends have made more tools available to the developers and are making our lives easier and simpler. For mobile development companies, opportunities for raising their revenue have skyrocketed. The future of mobile apps looks brighter in 2021 than ever.
The developers at InApp closely monitor advances in mobile app development technologies. To capitalize on this growing industry, we have outlined the critical mobile app trends in 2021, which present an immense opportunity in the market.
5G Technology
With the rapid transition from 4G to 5G, developers must consider 5G's multi-gigabyte peak speed for offering innovative apps. With 5G, you can provide a completely new experience to users as connectivity issues will diminish. For example, you'll have more opportunities to replace your images with video for better user engagement. You also can add more Augmented Reality and Virtual Reality features and enhance visual clarity by taking advantage of high-speed 5G technology. Some of its future applications are: driverless vehicle technology, cloud computing, and wireless healthcare services.
Wearable Devices
Wearable devices present tremendous opportunities in mobile app development. The market is expected to grow 18.1% from 2020 to reach US$81 billion by the end of 2021, according to Gartner. In the future, wearable technology is expected to become as ubiquitous as smartphones are now—with the potential of both types of devices working together to offer a better user experience.
Digital Wallets
While security is the topmost concern for developers, customers love to make digital payments with smartphones. The demand for the digital or mobile wallet is on the rise and will continue in 2021. Considering this, people will increasingly want to use wallets such as Google Wallet, Apple Pay, etc.
Other Mobile App Trends Development in 2021
Internet of Things (IoT)
Artificial Intelligence and Machine Learning
Cross-Platform App Development
Enterprise Mobile Applications
Beacon Technology
Cloud Integration
Geolocation-based apps
M-commerce
Predictive Analysis
Biometric Authentication
Virtual Events Streaming
Which type of mobile apps is trending?
Currently, the market is flooded with mobile apps. They have become an integral part of our lives. Most mobile apps can fit in one of the following six categories.
Social Media Mobile Apps: Facebook, Pinterest, Instagram
Utility Mobile Apps: calculator, reminders, weather
Lifestyle Mobile Apps: fitness, food, dating, travel, music,
Productivity Mobile Apps: Wunderlist, Evernote
Entertainment Mobile Apps: Angry Birds, Subway Surfer
News and Information Apps: Google News, Feedly, Reddit, Flipboard, Linkedin Pulse
Conclusion
Many apps are already available in Apple Store, Google Play, and Amazon App Store. While there are opportunities for developers, there's also stiff competition. To keep ahead of your competitors, stay informed on the latest technologies and mobile app development trends as the industry continues to expand.
With so much churn in the technology landscape, it can be difficult for your business to take full advantage of all the emerging trends. InApp can help. For any questions or consultations, please contact us.
FAQ
What are the ten most popular mobile apps?
Globally, the ten most popular apps by annual downloads are:
TikTok
WhatsApp
Facebook
Instagram
Zoom
Messenger
Zoom
Snapchat
Telegram
Google Meet
Netflix
About the Creator
We are a custom software development company focused on providing world-class business solutions and delivering exceptional value to customers.
Customers: Startups - Fortune 500
Reader insights
Be the first to share your insights about this piece.
Add your insights