The Internet of Things - The Future of Security and Challenges With IOT Security Strategies
The Internet of Things (IoT) is one of the largest trends on the web today, and I can't wait to see where this goes in the future.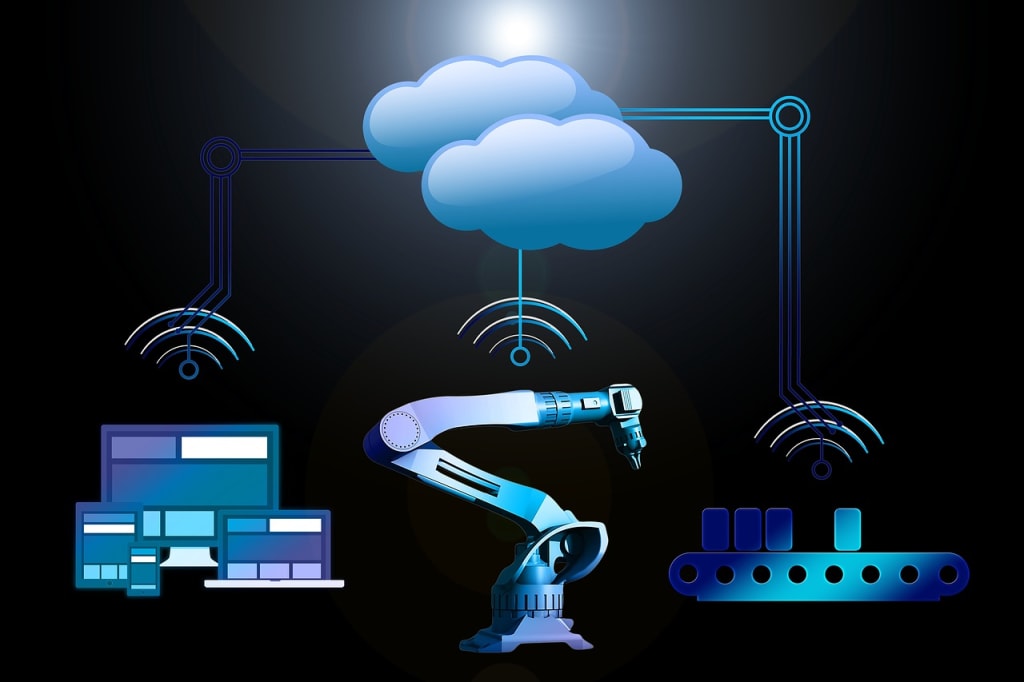 The Internet of Things (IoT) is one of the largest trends on the web today, and I can't wait to see where this goes in the future. We are continually hearing about the power of computers to do things that we thought were only done by humans. The Internet has allowed companies to get creative and develop new products and services while cutting down on costs.
The most amazing part about the Internet of Things is that it is being developed in the open. It is exciting to see what other people have to say about specific products or services that are in development. This type of thinking is the way things are moving, and there is a lot of excitement out there.
If you are not familiar with the term "Internet of Things," then you need to know that it refers to how many devices will all work together to provide users with their desired information and entertainment. Each of these devices will be connected for them to perform their jobs in unison. Many people might be surprised to know that their home alarm system will all connect to the same network so that it will alert them in the event of an emergency.
The good news is that there is a large number of companies and organizations that are already working on creating systems that will work with the Internet of Things. This is why it is so exciting. You never know what is going to come out in the next few years.
One of the biggest concerns about the Internet of Things has been the privacy issue. There are a lot of ways that your information could be collected without you even knowing about it. This is why there are so many people who are concerned about the possibility of having this type of technology installed in their homes. However, I am sure that things will change with time as technology advances.
As technology continues to improve on its advancements, we are likely to see the Internet of Things become more advanced. The main thing right now is to be aware of what's going on and to stay updated. With the way things are going today, there is no reason not to start taking advantage of all of the benefits that this type of technology can offer.
Internet of Things (IoT) In business
Internet of Things (IoT) examples are everywhere these days. If you have a business, the chances are you have heard about it or at least seen some of its potentials.
Different types of internet-connected devices and equipment such as televisions, refrigerators, washing machines, and security systems are becoming more common on businesses' premises. There are also several different types of web-based services that have been created to connect companies' offices, warehouses, and other spaces. All of these items are designed to be capable of performing different tasks. However, some of them may be able to complete them at a higher speed than others.
Because there are so many options available today when it comes to the Internet of Thing (IoT) examples, there is a lot of room for improvement. However, there are a few basic things to consider when it comes to implementing specific systems and applications.
One of the essential elements of any business or organization is its infrastructure. Whether it is a home in a business or a hospital, the main reason why it exists is to provide the essential functions required to keep everything running. Therefore, the first step in improving an organization's infrastructure is to make sure it can handle all of the tasks that it will need to do to stay up and running. This includes making sure that it has a complete inventory and that it is correctly connected to the Internet. It should also be able to run various operations and processes without too much trouble.
Because different types of devices and equipment require different amounts of power to function, it is essential to have a good understanding of how electricity works before investing in the Internet of Thing (IoT) solutions. The amount of energy needed for each product or piece of equipment will vary depending on what it is made from and how it will be used. The amount of power required to power a particular piece of equipment may also depend on the amount of energy that would be necessary to supply that equipment's electrical needs. This is why it is essential to invest in a reliable electrician if one is going to be purchasing a new system for one's company's IT infrastructure.
When looking for a suitable provider of Internet of Thing (IoT) solutions, it is best to find one that is certified by Cisco as well as being a member of the Internetworks Networking Certification Consortium (IWNC). And is fully accredited to provide support for the specific products it sells. Also, it should be able to provide technical support 24 hours a day, seven days a week, including weekends and holidays. As well as emergency help if a system fails.
Challenges Associated With Implementing IOT Security Strategies
As the Internet of things expands, so does the number of security challenges relating to device security. One of the main challenges relates to supporting ever-changing, sophisticated security algorithms while still constrained by the available processing power and memory of a particular device.
One way of handling this is to leverage on the existing device capabilities. It is possible to implement these security checks as modules within a current device. However, this can become quite time-consuming and cumbersome. This is where using an application programming interface (API) for device validation becomes useful.
There are three types of an application protocol that can be used in conjunction with this strategy. The first type of API allows access to the internal device memory, which is controlled by the security manager. The second type of API will enable the user to request access to the device's wireless network. The third type of API will provide access to the device's storage.
The security checks that are implemented in the third type of API will provide the device with the security required to protect the data stored on the device. The access can also be performed based on the security rules set by the network administrator, which is advantageous because the network administrator is aware of any changes to the device configuration.
While security is a priority when implementing devices, it is vital to take the same amount of time in testing to ensure that any system integration or IoT services are working correctly. If an error occurs, the testing should be repeated to eliminate any potential issues.
To prevent security issues associated with the introduction of any new system, an IT management professional must perform audits on all systems being added to the infrastructure. Security is not the only area where a lack of vigilance can lead to significant expense in the form of hardware or software upgrades and operational interruptions.
For instance, a poorly performing security system can potentially expose users to security issues during routine operations. This can also cause users to lose access to vital information, such as the ability to perform password protection or create secure networks. As such, it is imperative that the security system can be adequately monitored by monitoring a device's behaviour to detect changes. Failure to monitor system performance may result in unintended consequences such as losing data, loss of valuable data, or the risk of downtime.
IT management professionals need to be aware of the security challenges associated with the implementation of any device or service and efficiently implement security measures. The process of evaluating the security of a system can be as simple as performing an audit to find potential issues or as complex as performing device scans and firmware modifications. Both methods are essential to ensuring that the security of a device is robust enough to continue serving the needs of the business in the future.
When conducting an audit to determine the potential security challenges associated with the introduction of new devices or services, it is essential to perform an enterprise-wide assessment to include all devices in an organization, as well as services like IOT, virtualization, and any use or application that might be added. Implementing security rules for any IT solution will ensure that any devices are correctly integrated into an organization's IT system.
future
I am a blogger. Love to write Content on new technology, the latest tech news, gaming, gadgets review, and android. I also love to write about pets, health, business, finance, and the latest tips and tricks.
Receive stories by hashan tagari in

your feed