The Future of Human Resources
A Review of Software Innovations Which Are Making HR Jobs Easier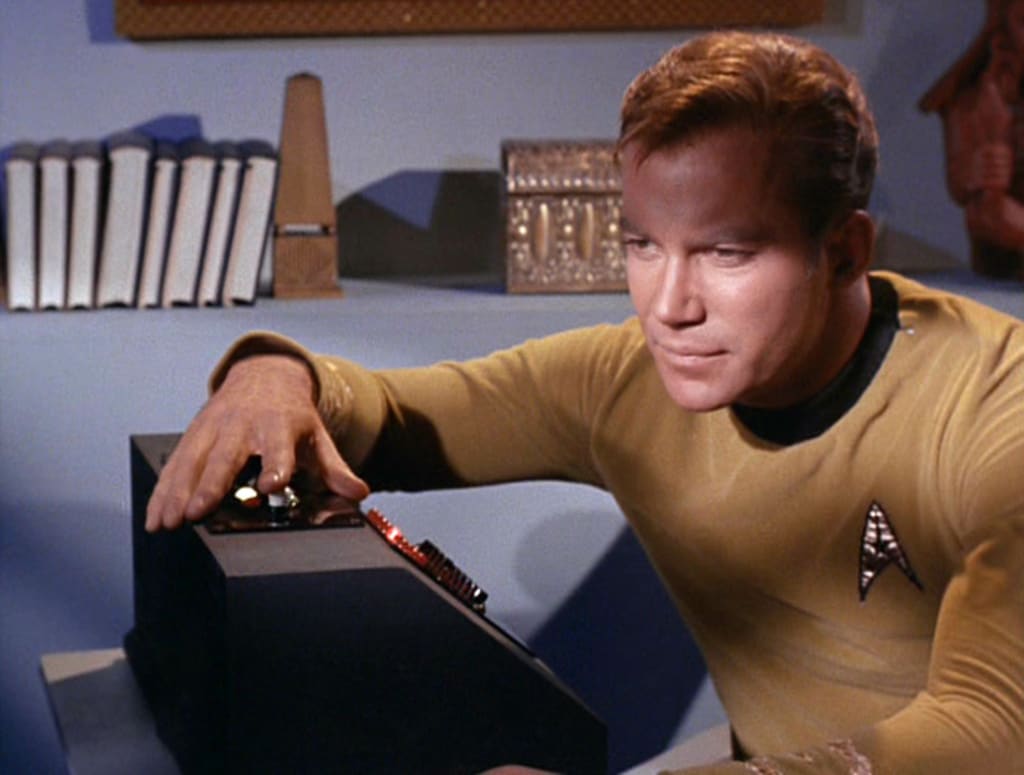 Decades ago, on a little TV series called Star Trek, starship captain James T. Kirk sat at the conference room table and talked at a clunky box he referred to as "computer."
Whatever information Kirk wanted, all he had to do was ask and the ship's computer was able to pull it up and read it aloud instantly. The computer even had comprehensive personnel files on every member of the crew of the ship (the USS Enterprise, if you didn't know).
Although Star Trek was set in the far future (roughly 2265), managers and HR specialists won't have to wait two hundred years for this sort of technology. Indeed, luckily our modern software programs could run rings around the ol' futuristic "computer" from Star Trek (sorry, Gene Roddenberry!)
Introducing People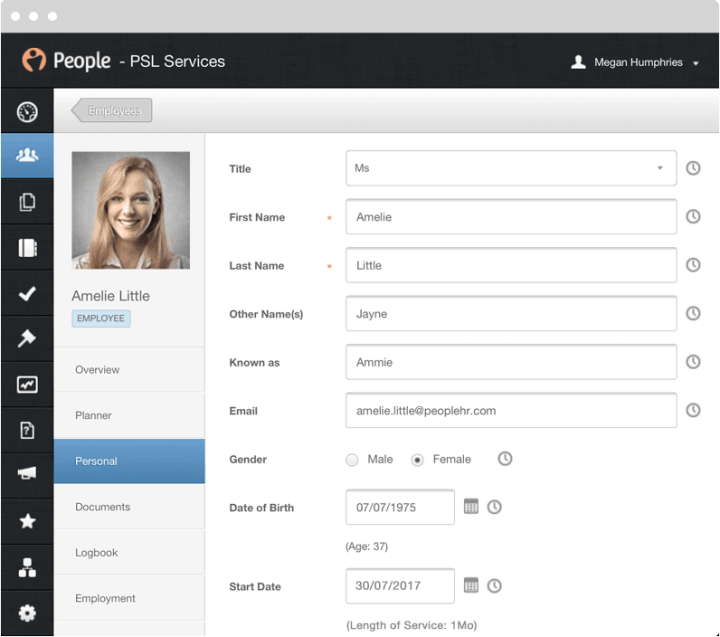 People is a human resources management platform designed to do most of an HR managers job for them (psst, HR managers...don't tell the boss how easy your job just got!).
Their website, PeopleHR.com, explains the revolutionary software product, which "covers all your HR admin essentials."
Gone are days of maintaining hard copy files on every employee. People's HR platform allows for employee record editing with just a few clicks. Busy management can look at and approve (or not) employee requests for vacation, they can track work schedules and no-shows, and quickly view data snapshots.
Made by HR Veterans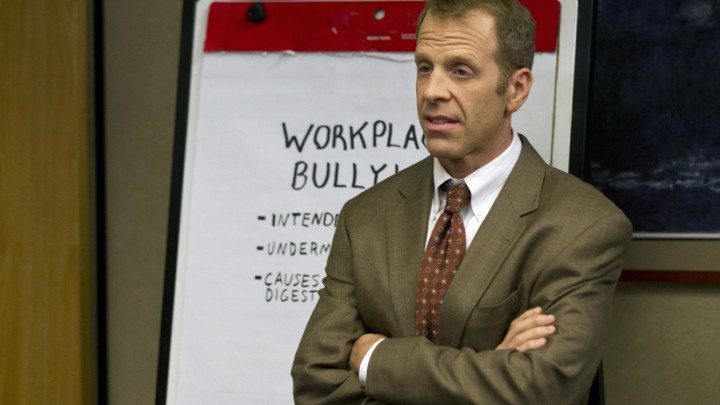 As their site makes clear, People's HR software was created by a specialized team of human resource managers who decided it was time to build a product which solves all their collective frustrations and answers all the daily needs of the job.
With roughly 50 years of cumulative HR background, the team listed out all the functions they wanted to software to have. And then the engineers made it happen!
A few of the large picture issues they wanted People to tackle were:
How to build out a product that could integrate with the business? As a business themselves, People believes "HR has the power to solve or improve 95% of business issues." For this reason, they understand the importance of including HR professionals as "strategic business partners," versus the old stereotyped desk jockeys who sit alone in an office.
People also realizes how flexible HR processes must stay if they are to be viable. Part of that includes having the ability to scale up as needed, to meet the growth of a business. Their scalable tech offers a solution for that issue.
One major hurdle HR pros face is bureaucracy. But a seasoned manager knows their way around or through such problems, and one way is to leverage technology as an asset to make the job run smoother. Having a powerful tool like People in one's toolkit can allow for much faster completion of HR processes.
A reliable HR department is a necessity, and an advantage. But many companies don't have a large budget to cover this requirement. People offers an affordable solution, by keeping their product price points low and also ensuring the platform is so simple to use that there's no need for any in-house IT support. It's all user friendly, and People offers an incredibly stocked resource bank of information and support for their customers.
Another great reason why HR specialists love People is that it keeps their job more lively, but reducing the heavy burden of paperwork and dull, monotonous admin duties. This frees them up for more hands-on time, so they can get away from that lonely desk and start interacting more with the personnel they are they to focus on. In other words, People's software helps HR managers actually focus on managing humans rather than files!
Functions of People's New HR Platform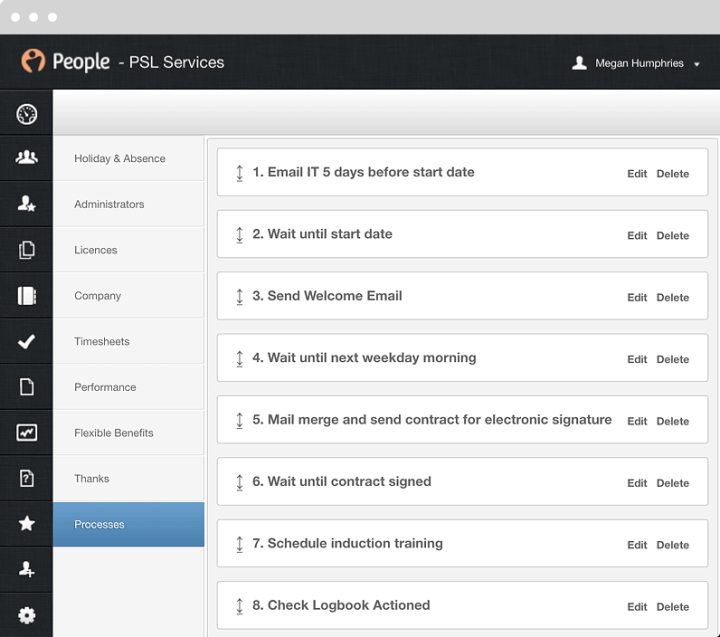 People's HR platform offers literally dozens of amazing features, including:
HR Essentials is, as it sounds, a total employee database which allows for the importing or creating of employee records. Once made, these files can be quickly customized with whatever data points are desired.
No more searching around old cabinets for employee files! And no more tabs and hole punches, either. Everything is online and easy to find and edit, with free storage included in the plan.
Managing employee vacation time and tracking absences is also a breeze under HR Essentials. The dashboard makes HR processes clear and streamlined, with a built-in task list so you don't forget anything you need to do!
Expense management is another feature of HR Essentials. This app can even be accessed on the go, using a smartphone.
Receipts, digital signatures...everything is seamless and integrated for maximal ease of use in today's mobile world, and all accounts are integrated into a simple-to-manage system for those with applicable user permissions. These permissions can be set quickly and fine-tuned so that persons and groups have access to only what they need. People offers a 256-bit encryption on files, so there's never a need to worry about information security.
We're impressed with People's Applicant Tracking tool! As they state, they make it incredibly easy to Attract, Identify, and Recruit new employees.
Applicant Tracking helps HR managers "create and publish compelling job adverts to find and attract talented candidates," "score applicants against key criteria, and watch the best people rise to the top," and "act quickly to secure the perfect hire before they're snapped up by competitors."
Sounds almost too good to be true!
The People Performance Management tool is another powerful product that can help managers "measure the skills and values most important" to their business.
Offering the ability to compare employees and make decisions based on data versus emotion, Performance Management can help managers figure out who should be trained or promoted. It's the perfect method for tracking staff progress in order to better improve performance across the board.
PeopleHR.com boosts of some incredibly report delivery tools! Every business requires insights into how things are going, and their reports bring the goods! Reveal "hidden company costs," and showing managers a total bird's eye view of workforce demographics, People's reports leave no stone unturned!
Product Review Summary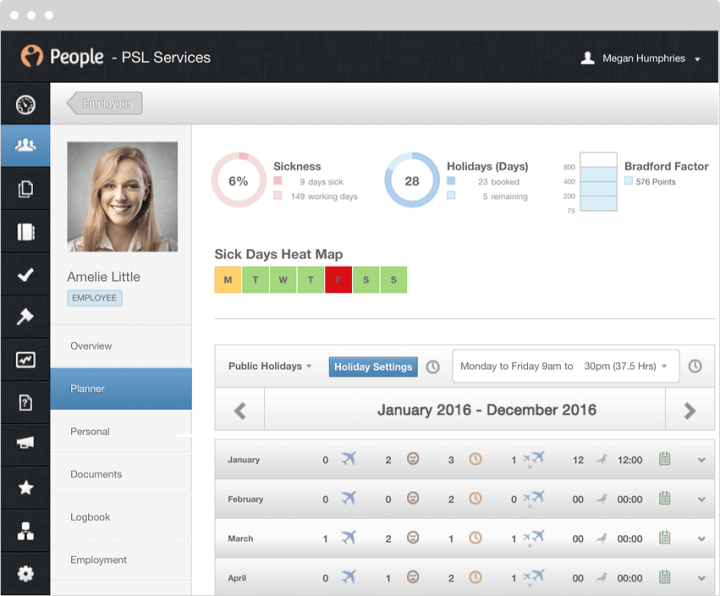 People® is made of all the bits HR has been missing for years. It's us giving you the stuff we never had but wished we did. It's a revolution, and we're proud to have started it.
Based on everything we've seen, People offers the simplest, most affordable, and most feature-packed human resources software product on the market.
We give them a thumbs up and our highest recommendation!