The Benefit of Opting for CFD Engineering Service
Here is how CFD engineering services help you in your business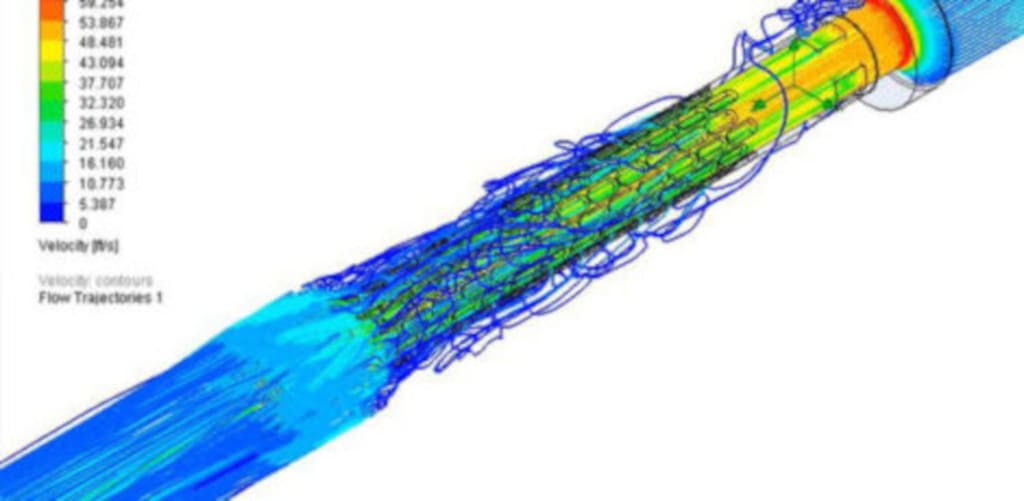 Computational Fluid Dynamics (CFD) is a design and engineering tool used to simulate the flow of fluids such as air, water, or any fluid in the system and understand the effect of the fluid flow on the surroundings. CFD is best used in case studies, where the system behavior cannot be calculated using conventional calculation methods and needs complex mathematical modelling to capture the behavior. Traditionally, engineers used to rely on experimental and wind tunnel studies to capture the aerodynamics and the dynamics of the system. However, with the advent of CFD, it has become possible to go through a less expensive and time-consuming process to capture the same.
CFD has various advantages over conventional methods such as
1) it is cheap and requires less computational time
2) Depending on the focus of the study, highly complex geometries can be detailed and studied
3) The results obtained are very precise as compared to the conventional methods
4) Complex fluid mechanics and aerodynamics can be found out with ease of use.
Various organizations offer CFD modelling services and CFD simulation services to tackle real-world challenges and offer multiple design solutions with it. These CFD modeling services and CFD simulation services provide various offerings such as steady and unsteady CFD analysis, rotating equipment, multiphase and free surface flows, incompressible, transonic and compressible flow, heat transfer, and much more. These CFD simulation services and CFD modeling services not only offer detailed reports of the analysis of the flows, but also help in improving the design decisions required for improving the engineering behavior of the designs under consideration.
Along with design decisions and flow analysis, CFD engineering services also provide the benefit of reverse engineering of designs in order to improve the efficiency and overall performance of these designs on field. Various CFD consulting firms use reverse engineering and CFD simulation services to develop CAD models of physical parts during racing or finding the optimum propeller profiles. This method reduces the overall time and costs in order to achieve the target performance without going through a complex set of iterations and changes.
Another use of opting for CFD engineering services is the use of CFD simulations for engineering investigations. Various CFD consulting firm use CFD modeling services and CFD simulation services investigate the designs and engineering components in industry for parameters such as velocity, pressure, temperature, chemical concentration, and others to understand the working of these components in actual conditions. Based on their analysis, the CFD engineering services offer practical ideas to improve the overall performance of these components by suggesting design and technology changes.
CFD Engineering services have currently become the backbone for various sectors such as automobile, aerospace, pharmacy, and many others. The need for rapid understanding of flows along with lesser computational time and cost has to a lot of programs and algorithms which can provide CFD results faster as well as highly accurate for real-world situations. Hence, this has become an important tool especially in the growth of today's industries.