The 2022 hottest upcoming technological trends to keep an eye on and try
Things have changed during last two years, from how we communicate to how we work smoothly. The pandemic's impact has provoked the use of digital technologies, resulting in increased operational efficiencies through connected technology and automation. As the digitalization and virtualization of business and society continues to grow, let's take a closer look at the important trends and technologies that impacted the year and the outlook towards 2022.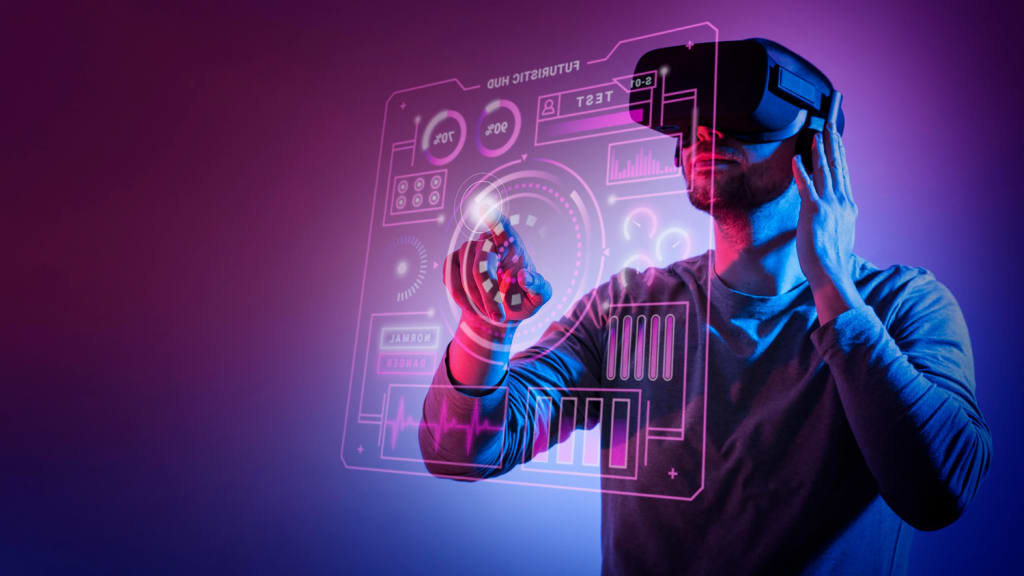 Emerging Technologie
Hyper-automation
More emphasis on expansion, digitalization, and operational improvement cleared the door for more complex automation versions. Hyper automation is a business-based strategy for identifying and automating more processes as feasible.
Hyper automation is seen to be the next step in the development of process automation, which intended to eliminate manual labour that previously took a huge amount of effort from employees to complete.
In the following years, this modern technological trend is expected to get a greater level of adoption by businesses from various industries throughout the world. It uses a lethal mix of AI, machine learning, and robotic process automation to automate various business operations.
Results of the technology usually involve:
• Shorter production cycles
• Eradication of manual intervention
• Lower overhead cost; and enhanced productivity and competitiveness of the company
Low-Code
Low Code platforms enable readily assessable to business-level technology, allowing any organization, regardless of size, action, or level of digital experience among personnel, to collaborate on application development and accelerate the digital transformation and digitization process.
Trends of this Technology
• Mobile Applications
• Administrative Support Applications
• User Interaction Builder
The results of this technology
• Increased productivity and competitiveness
• Greater speed, flexibility and scalability
This technology provides exceptional support to both the firms with IT groups, since it works with application development, and enterprises without these divisions or highly skilled people, who need to design bespoke applications in an agile, rapid, and intuitive manner.
AI-powered cyber security
The demand for enterprises to enhance their cybersecurity is fast expanding as a result of potential cyber-attacks. For, eg.,The recent Log4j exploit took the sleep out from cyber professionals. AI-enabled cyber security can help tackle such circumstances. Increased cloud use cases and virtual organizations are decisive factors for adopting new technologies.
AI will help businesses improve their cloud migration plan and realise the full potential of big data technologies.
In 2022, how will AI enhance cybersecurity?
• Detect the presence of transaction scam
• Account Acquisition (ATO)
• Ransomware defence
• Authenticity validation
• System behaviour analysis
In 2022, every company's objective should be to improve cybersecurity from the endpoint to the core of their IT systems. AI and machine learning have the ability to improve cybersecurity, stop ransomware attacks, and learn from data trends to forecast attack scenarios and vectors in five key areas. Attacks are happening quicker, more precisely, and with more organized force than ever before, with machine-to-machine communication being used often. AI and machine learning have the best possibility of keeping up with the flood of cyber-attack attempts while also speeding up innovation to thwart adversaries who are constantly boosting their efforts.
5G technology adoption
The year 2022 will see greater advancements in the digital space Here are a few points that need to be addressed.
The word '5G,' one of the most rapidly developing recent technology advancements, has been causing a stir for about half a decade, and since its introduction, it has unquestionably sparked a revolution unlike any other. In 2022, the arrival of 5G is one of the most perplexing existing technologies that will have an impact on enterprises. Many industry analysts have dubbed 5G the "future of communication," and its rise among new technological trends confirms this.
5G future trends:
• Continuing to empower mixed reality services
• Paving the way for Open-RAN
• Helping to foster stronger relationships
Amplified broadband for mobile networks, Object-specific transformation with improved connectivity, and Infinite scope for IoT enrichment under the emerging technological trends, increased flexibility and support are some of the notable goals of 5G as being among the top upcoming technology trends.
For businesses and society as a whole, 5G provides an opportunity. The advantages of this technological movement are numerous and varied:
• Ultra-reliable and low-latency communications
• Increased network security
• The ability to handle millions of devices concurrently and in real time, as well as the expansion pace and coverage levels
• Broadband in remote regions
Internet of Behaviors (IoB)
IoB makes it possible to identify life habits and behavior of the individual to offer them personalized solution which can impact their decision. To attain thisIoB use a combination of different technologies created to collect information from users with an intention to offer best suitable solution to the users that determines the behavior.
IoB is a type of IoT application that focuses on persuading customers to achieve specific outcomes. IoB can be seen as the meeting point of three pillars:
• Internet of Things (IoT): Provides clients with data such as location, daily routine, health status, and so on
• Consumer psychology: Attempts to comprehend the motivations that drive a person's action
• Data analytics: Algorithms can detect behavioral patterns and recommendations using IoT data and psychological results
Internet of Behaviors (IoB) in business :
• IoT data and information are utilised to build knowledge and wisdom about user preferences, habits, and interests in order to promote new products and develop marketing strategies.
• According to a Gartner research, the Internet of Behaviors (IoB) will follow 40 percent of the world's population by 2023, and this proportion will rise to 50 percent by 2025.
• Private and government entities can utilize this data for a variety of marketing objectives.
• Because of its power to encourage customers to behave in a certain way, the Internet of Behaviors (IoB) will soon become critical to sales and marketing.
Robotic Process Automation (RPA)
Below are the top RPA predictions and trends for 2022.
• Intelligent Automation (IA)
• The Ascension of the RPA Center of Excellence
• Smart Processes are automated
• Systems Intelligence
• RPA will Ignite Development
• SME to Embrace RPA at a Rapid Pace
Robotic Process Automation, or RPA, is a technology that, like AI and Machine Learning, automates jobs. RPA is the use of software to automate work flows such as application interpretation, transaction processing, data management, and even email response. RPA automates tasks that formerly required human intervention.
The fundamental purpose of RPA technology implementation is to reduce the amount of time and effort required by humans to complete time-consuming and repetitive operations. RPA enables software robots to carry out ordinary tasks that would otherwise be carried out by intelligent humans, reducing errors, saving money, and freeing up resources to focus on the most vital tasks that require human interaction.
Thanks to a combination of AI and ML technology, the robotic process automation industry is growing. Time-consuming, repetitive, and rule-based procedures can be handled by RPA development services and solutions. This indicates that if a company employs robotic process automation, it will be able to make better use of its resources and increase its return on investment.
Edge Computing
Trends in computing to keep an eye on
• Customer Experience
• Security
• Edge Computing in Healthcare
• Workplace Safety in Energy
• Unity of IT and OT
• New Applications with Edge Computing
• Overcoming IT Staffing Crisis
• Filtering Edge Data
Like the level of Internet of Things (IoT) devices rises, edge computing will become increasingly prevalent. The international aspect computing industry is expected to reach $6.72 billion by 2022. And this new age trend is geared at growth rather than anything else, resulting in a wide range of work opportunities, primarily for software programmer developers.
By eliminating the delay imposed by cloud computing and transmitting data to a data center for processing, edge computing is supposed to alleviate some of these concerns. It can be located "on the edge," as it were, closer to where computation is required. As a result, edge computing can be utilized to process time-sensitive data in remote places where access to a centralized location is limited or non-existent. Edge computing can operate as tiny datacenters in certain instances.