Sweatcoin - it pays to walk
App review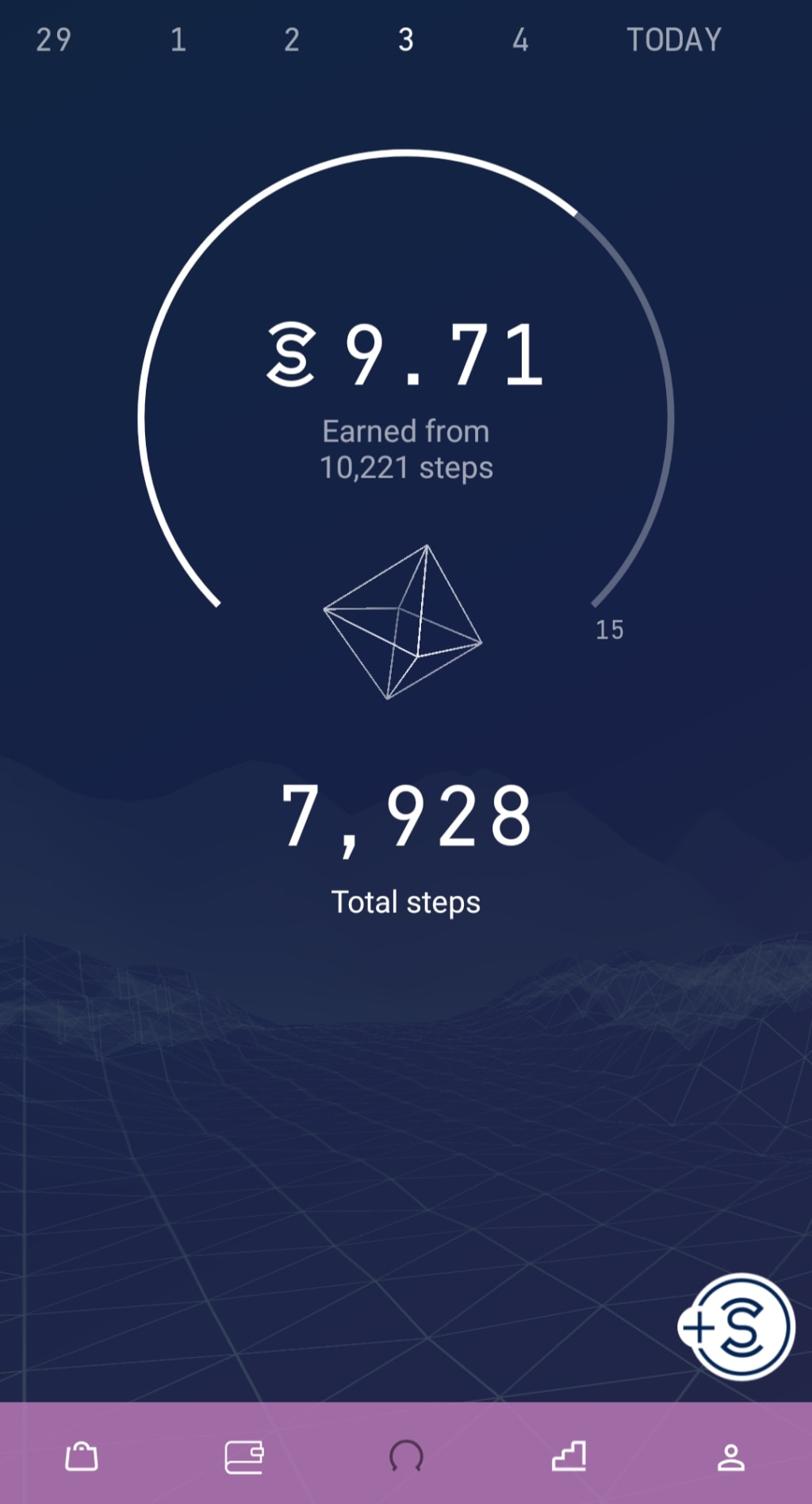 I love walking, whether it is strolling around the river nearby or taking a hike, it is an amazing activity that comes with plenty of health benefits as well. I try to take at least a 30 minute walk during the day, especially considering that my job keeps me behind a desk for most of the time.
A while back as apps stated popping up on the Play Store and the Apple store promising to reward you for actually walking, I figured I would give them a try. I walk anyways, rewards or not, so I had nothing to lose. I downloaded a number of apps and have been testing them for a number of years. Some are better, some are not so great, but at the end of the day I am still receiving some sort of a reward as opposed to just walking. To some degree, these apps have actually helped me take my walking game to another level in some cases as it feels really good to see the number of steps and the distance covered jump up with every step I take.
One of the apps that I have been testing for well over a year is Sweatcoin.
What is Sweatcoin?
Sweatcoin is an app that presents a great opportunity to earn bonuses for moving. Sweatcoin is a digital currency that you earn by being active and taking as many steps as possible.
To start collecting Sweatcoins (SWC), you can head over to the Apple or Play Store and download the Sweatcoin app. Once downloaded, you need to set up your account which requires that you provide your phone number. Make sure that you keep the app running on your phone and the Location set to ON. You should be set to then head out for your activity.
One thing to keep in mind that is super important is that Sweatcoin will only count and convert into currency the steps that you take outside.
How are steps calculated?
You need to take a considerable number of steps in order to get those SWCs. For every 1,000 steps you take, you get less than 1 SWC. Sweatcoin Step Verification AlgorithmTM validates steps to process shakes and bumps recorded by your phone.. The Step Verification AlgorithmTM takes the steps given by your computer and monitors it against data points such as GPS location, speed, and motion consistency. The Algorithm analyses the movement data and the steps that are accepted are translated into Sweatcoins.
Currently, roughly 65% of the steps you take are converted into Sweatcoins. This is certainly not ideal but they do mention that they are working continuously in improving this. They have a couple of suggestions that you can follow once logged into the app on how to increase your chances of having more steps converted into Sweatcoins by adjusting some settings on your phone.
How many Sweatcoins can you earn?
When it comes to the number of Sweatcoins you can collect in a day or month there are a number of levels each associated with a limit as well as a monthly fee (paid in SWCs). The levels are as follows:
Mover: up to 5 SWC/day or up to 150 sweatcoins per month - FREE
Shaker: up to 10 SWC/day or up to 300 sweatcoins per month – 4.75/month
Quaker: up to 15 SWC/day or up to 450 sweatcoins per month – 20/month
Breaker: up to 20 SWC/day or up to 600 sweatcoins per month – 30/month
Trouble Maker: coming soon
So far there have been 7,604,269,015,833 steps across al users converted into currency.
Rewards
The number and types of rewards available on the app varies from time to time. There are two options to redeem your Sweatcoins:
1.Redeem your SWCs for goods, facilities and activities such as clothing, iPhone, yoga classes, coupons for various stores as well as trips.
2.The other option is to donate your SWCs to charities. They set a target amount and once that is met they donate the money to the respective NGO.
Privacy
Considering a number of breaches and personal information sharing that have been happening with a number of companies, Sweatcoin promises that they will not sell your data to third parties.