Salesforce WhatsApp Integration for WhatsApp Live Chat: Improve Customer Support & Experiences
Salesforce WhatsApp Integration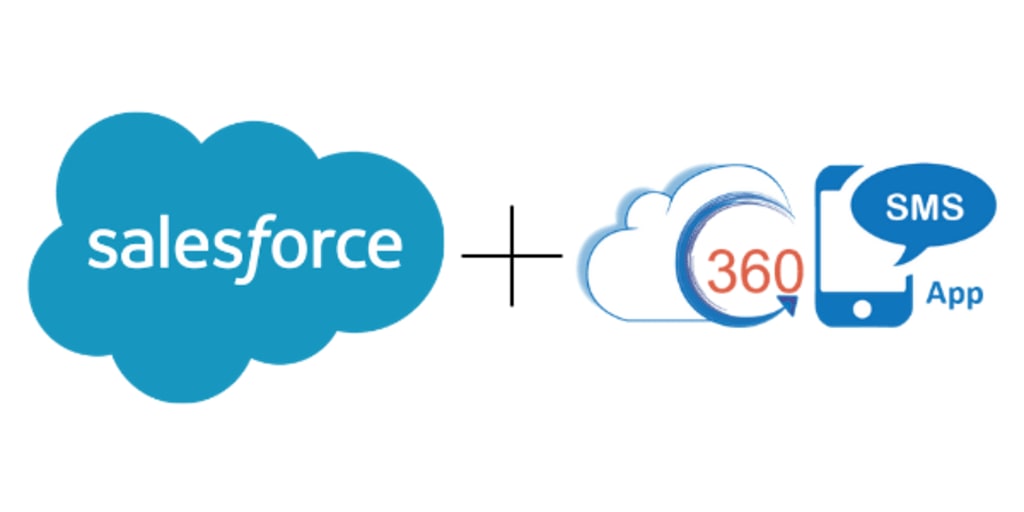 360 SMS is natively built on the Salesforce platform, this powerful App empowers the user to communicate effectively with Customers, Prospects and Business Partners across the globe through Single/ Bulk SMS/ MMS. Additionally, helps teams to connect with a large number of clients through anonymous features like Automation, SMS templates, Link Building etc. With the most advanced Salesforce Texting features, 360 SMS App is gaining great respect on the basis of easy access, simple to use and versatility in the long run.
360 SMS App, the "Top-Ranked Salesforce Messaging App" is capable of marketing your products and services.
Apart from being the most popular, secure, and convenient messaging channel to connect with family and friends, WhatsApp has also turned into an effective business communication channel. It has made it feasible for organizations to interact more effectively through rich media over a secure messaging platform. Thus, organizations look forward to adding WhatsApp capabilities to their communication process, and this is where Salesforce WhatsApp integration comes into the picture.
Importance of Salesforce WhatsApp Integration
With Salesforce WhatsApp integration, you can effortlessly send bulk messages on Salesforce WhatsApp and connect to millions within a few minutes. Also, you can connect with audiences where they already are and communicate with them using the most familiar chatting interface. More importantly, organizations can perform WhatsApp live chatting with customers and improve their experience with your brand. Apart from this, WhatsApp live chatting brings several other advantages that could benefit your business.
Better Support Services
Customers are loaded with numerous concerns and questions while looking for any product or service. WhatsApp allows you to answer those questions and resolve their queries right away through live chatting.
By providing support over a personalized communication channel, you can improve your brand interactions. On the other hand, with WhatsApp, you can provide support services to customers where they already are. And WhatsApp is the most popular and widely-used messaging platform with a user base of around 2 billion. So, you can easily accommodate these users with WhatsApp as a communication channel.
More Engagement with Private and Secure Messaging
Interaction over WhatsApp instills more confidence in prospects and customers to discuss their confidential issues without worrying about leakages. As WhatsApp is end-to-end encrypted, no third party other than an agent and the customer can read or listen to what is sent. Thus, customers and engage and discuss their concerns without hesitating.
Convenient and Quick Interactions
WhatsApp has become a run-of-the-mill communication channel for day-to-day communication. Thus, people have become more comfortable and well-acquainted with the WhatsApp chatting interface. So, WhatsApp live chat capability lets you add more convenience to your prospects and customers. This is because they can connect and chat using the most familiar and handy chatting interface. Also, using this familiar platform, agents can handle multiple simultaneously. As a result, your customers do not need to wait for so long to interact with you.
Provide Best Support, Stay Competitive with WhatsApp
WhatsApp is the most convenient and scalable messaging platform that allows you to steer clear of country-to-country texting barriers. With WhatsApp, businesses not only can equip themselves with an in-trend messaging platform but cater to the dynamic needs of the customers. Also, WhatsApp live chat enables organizations to provide the best customer support over the most user-friendly platform, which adds more convenience to users while chatting.
So for easy WhatsApp Integration, you can choose a texting app like SMS 360 to get WhatsApp pre-integrated and send mass SMS from Salesforce Whatsapp. Besides, it eliminates the need for separate SMS integration for Salesforce to Send SMS from Salesforce as it provides you six pre-integrated channels at no-extra cost.
apps
I AM WORKING AS ANALYST IN 360SMSAPP FIRM.
360 SMS is a one-stop text messaging solution for Salesforce. The app empowers users to communicate effectively with customers and business partners.