My Love-Hate Affair With WordPress
One bloggers perspective on why WordPress is so hard to use for beginners.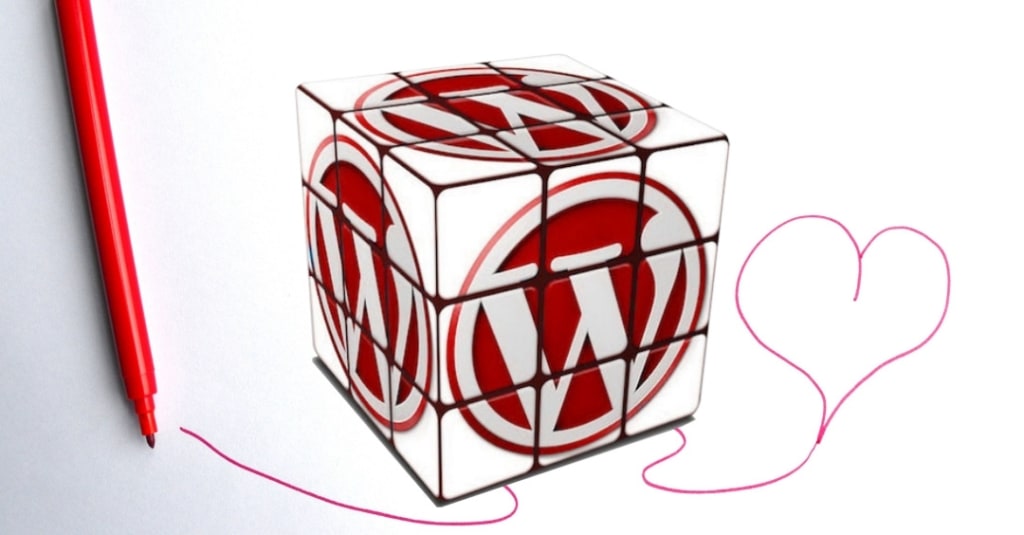 Wondering whether to use WordPress? (Image created from multiple Pixabay photos)
Wordpress is the de-facto tool of bloggers and many businesses, large and small. You may be wondering whether you should use WordPress or you might be using it and wondering why it so hard to use sometimes. I've been working with WordPress since 2010 when I bought my first domain name. The last time I fact checked using Google, there were 75 million WordPress websites on the Internet. Seventy-five million with a capital M. That's a crap-load of sites. It is by far the most popular content management system around. No surprise Sherlock. The fact that it's free is appealing, but I think its flexibility is what makes it so popular. Still, my relationship with WordPress is a bit of a love-hate affair and I'm about to tell all.
No doubt, it keeps improving. It's changed for the better since my early days of using it. The admin dashboard still looks the same, but under the hood, this content management system is much more user-friendly. The Gutenberg editor has made it much easier to build pages and integrate video, images, and other nice to have features in a blog. That doesn't even cover the dramatic improvement in drag and drop page builders. No more days of trying to learn CSS, Javascript, and HTML code to make the page responsive.
So you'd think I'd be in love with using WordPress for every website I build. I do love using it, but it's not the best option for every situation. And some days I wish that my WordPress sites would magically convert themselves into some other platform. Because on occasion, WordPress misbehaves and causes me heartburn.
To effectively use WordPress most small biz entrepreneurs, think bloggers, rely on the skill of others. We have to; we're already juggling a lot of hats don't you know. That is, we depend on WordPress plugins for extra features to make those blogs look awesome or have some special doohickey. So we faithfully rely on developers to code in a way that doesn't interfere with the other plugins that have been added to the mix. I'm a bit anal about keeping my sites updated so the first time I updated a plugin that blew up my website and took it offline I wasn't sure what to do.
Back then, I was green around the ears as the saying goes. While I'd worked in corporate environments, I was a newbie with WordPress. So I did what I imagine many newbies do; I called my hosting company. The conversation was a brief five minutes and did nothing for my stress level.
"Hi, my website is down, and I need you to fix it."
After they took my information and told me that their servers were fine, I got this reply.
"You need to contact your web developer."
"Who's that?"
"The person that built the site."
Oops. Silence, crickets, and that old Southwest Airlines saying popped into my brain; you know the one about wanting to get away for a while?
At that point, I used my friendly debugging tool and Google'd stuff like how to fix your WordPress website or WordPress's white screen of death. After four hours of sweating bullets, I finally discovered that a stupid update to a plugin caused my indigestion. It took another number of hours to wait for a fix from the developer. I'm sure he'd had a bad day too.
Since then there have been numerous occasions where I've faced WordPress websites imploding for different reasons. I've had a few crap out by adding a new feature or tweaking the caching, content delivery, or performance parameters. I've added image management, gallery, and form plugins that were resource hogs. I've used backup and security plugins that kind of worked but were more effort to use than they were worth. I've spent hours and hours finding plugins that did what I needed without affecting what I already had.
I'm not trying to discourage anyone from using WordPress. It's a really powerful content management system, and I believe it's still the most flexible one out there. I can say that because I've used a few of the competitors as well. I still use them in certain instances. But my point is that WordPress, even with its nice shiny interface and updated editor, still hiccups every so often because of the number of moving parts it uses. Now days I'm not surprised when it does; I just deal with it. But while no system is perfect, there is something to be said for building a website on a managed platform where the only responsibility you own is the content and not the maintenance. That would be the best of both worlds. Using the flexibility of WordPress without the hassle of fixing the hiccups.
I think in the long run, the best advice I could offer is to look at whether you're in it for the long haul. If you decide your website has some special feature that only WordPress offers that may make your decision easy. If not then you probably want to decide how much time you have to tweak and maintain it. Because while WordPress is the most flexible option out there unless you hire someone to manage it which isn't cheap, you're going to have days where you hate to love using it.
(This article is a reprint of a post I wrote on Medium.)

martha flick
Former worker bee at too many places to name. Thanks for reading my pieces. If you find them interesting or entertaining give me a little ♥. Find me at https://rebrand.ly/bpmbio or on instagram @bluepenmediallc
See all posts by martha flick →