Mobile App Development: Facts, Stats and Money.
An insight into the fastest growing industry!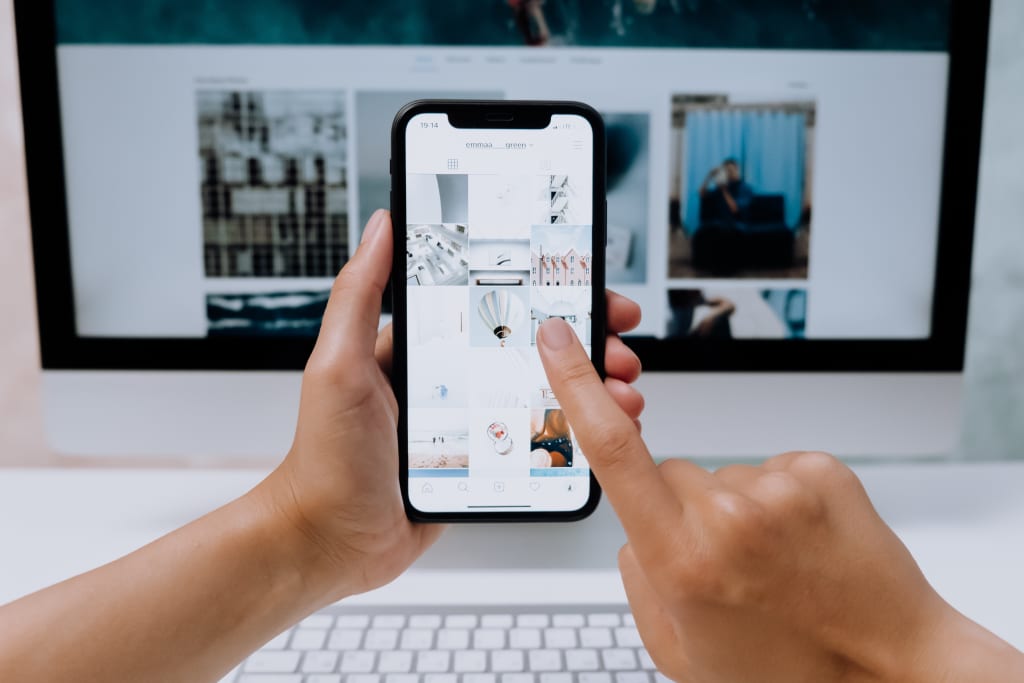 Here's an interesting fact: "63% of millennials prefer to make purchases on mobile apps."
Mobile apps have fundamentally transformed nearly every aspect of our lives. Ordering food, making a grocery list, checking account balances, and communicating with others. Simple tasks to complex situations, an app can do it all. Just having an app for something can sometimes be a necessity today. Like that commercial which says, "there's an app for that!"
The most used category of apps are:
Tools
Communication
Business
Video Players & Editing
Social Media
Productivity
Music & Audio
Entertainment
News & Magazines
Games
Some apps come pre-installed with the device the user opts for. Taking that into consideration, the audience is accustomed to using a certain app for basic tasks from the start. But some apps are so intuitive and fun, people go to them as first choice.
Mobile Apps are a Necessity.
Technology has improved and streamlined our day-to-day activities, disrupting the status quo and making things easier. We use mobile apps so much that we don't even think about it. Here's some mobile app statistics to get you started. Since the inception of mobile app stores, there are approximately 6.3 million apps that have gone live to the app stores.
Such an explosion of apps was only possible because of two major reasons: one being that people loved the idea of having an app for a purpose on their smartphones and second being that they could keep their smartphones with them all the time, making apps available to them always. It all contributed to the popularity and reliability of mobile apps in such a way that web apps could never do.
Having over 3.2 billion smartphone users across the world, the mobile app industry is thriving and growing fast. App usage and smartphone penetration are growing at a steady rate, showing no signs of slowing down in the future. The users are more and more reliable on apps than ever before.
Mobile Apps defy Web & Desktop Apps.
Users love the convenience and simplicity of mobile apps. Mobile apps tend to focus on doing one type of task really well, unlike desktop apps that had to be able to proficiently perform multiple types of tasks. For developers, mobile apps were a lot easier to develop. App stores made it easy to publish apps that users could download to their phones. Low development costs and ease of publishing made mobile app development an attractive alternative to desktop apps. Any developer, large or small, who created a popular app quickly found success and recognition.
According to a research by Criteo, people view 4.2x more products per session within apps, compared to mobile sites and web apps. Apps also push more people down the purchase funnel, with 3x higher conversion rates compared to mobile sites and even 1,5 times more conversions per session than via desktop. So it's easy, apps are also convenient to build a brand and get purchases from your customers.
iOS vs Android
In terms of app downloads, Android dominates the market because of its reach and global market share, but iOS beats Android in global app revenue where it stands at $19 billion as compared to $11 billion from Android. All in all, it is a tough competition between the two where both seem to strengthen and challenge the competition in the race to supremacy.
Mobile App Development is a Fortune!
Think of it as a product, if there is such a needed supply of mobile apps to be fulfilled and an increasing demand of new apps every day. Wouldn't you want to invest in a skill that teaches you how to make this product? The app development industry is so massive that an investment in it now is a sure shot to making your business successful in the future.
We are talking about a target market with approximately more than 3.2 billion customers and growing still without a pause. Despite seeing the potential of app development, there are way less platforms to actually teach individuals how to start mobile app development and publish their own apps. Simply put, the competition is scarce and so the opportunity to grow is huge.
Mobile apps are expected to generate over $935 billion in revenue by 2023. Such is the scope of this industry for budding app developers. With over 204 billion app downloads last year, the numbers are increasing at an astonishing rate.
Trending App Development Categories:
Augmented Reality
Machine Learning
Wearable Apps
Instant Apps
IoT Apps
While initial apps focused on getting the simple tasks done for users, new and new technologies are being applied and added to apps to get a more seamless experience to users. This makes the reliability and necessity of mobile apps even more and demands a great supply. This is where the developers come in, for such a demand, they need to tap onto the need and supply to the customers and create instant revenue.
Summary
The Mobile App Development industry is growing at a much higher rate than the previous revolutionizing industries such as Oil and Coal. The initial investment is far less and the returns are enormous, that makes it a golden opportunity for people to focus on and capitalize.
apps
About the author
Hi!
I am an engineering student from Mumbai, India.
I like to read, write, learn and share anything that captivates my mind and which I can apply to good use. Suggestions will be appreciated!
Regards.
Reader insights
Be the first to share your insights about this piece.
Add your insights