Mining Explosives Consumables Market by Size, Share, Demand & Trends by 2032
Mining Explosives Consumables Market by Type, Application & Region - Forecast 2022 - 2032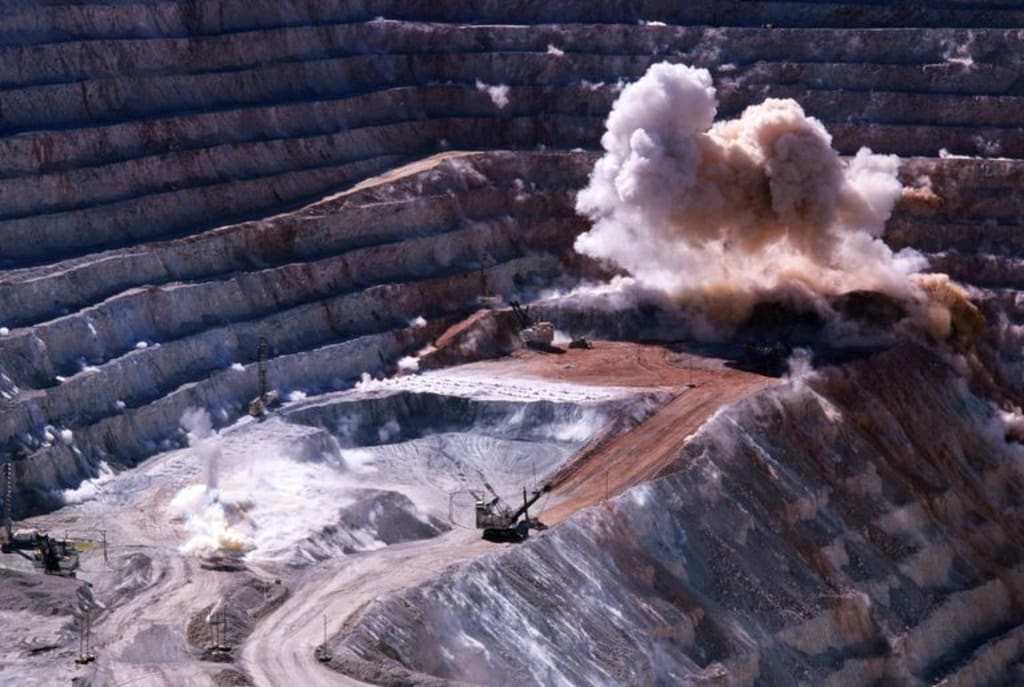 The global mining explosives consumables market is anticipated to expand at a CAGR of 5.5% during the forecast period, finds Future Market Insights (FMI) in a recent analysis. Growing focus to reduce consumption of industrial explosives in mining of iron ore, coal, and other minerals is expected to remain a key growth driver for the market.
Mining explosives consumables are extensively used in the mining industry along with industrial explosives to decrease the powder factor of rocks. These consumables are also used to enhance the impact of explosives on the rocks by creating immense pressure with the help of the air deck.
Substantial use of industrial explosives for the mining of iron ore, coal, phosphate rocks, gypsum, bauxite, and other metals & quarries is expected to fuel demand. These consumables not only reduce the amount of explosives used but also help to reduce the carbon footprint of numerous mining companies.
Rising metal mining activities like lithium, cobalt, and others would create ample opportunities for key manufacturers. They can target specific regions with high mining potential to bolster their annual turnover. East Asia and South Asia Pacific regions are projected to dominate the global market owing to high mining activities.
Surging use of mining explosives consumables in the mining of various minerals nickel, copper, titanium, tin, bauxite, gold, iron ore, and zinc is another vital factor that would propel growth in the global market. Apart from that, rising demand for automobiles in Hungary, Germany, Malaysia, China, Mexico, and Brazil would accelerate mineral mining and processing activities worldwide.
Liberalization of mineral policies implemented by government agencies across China, Peru, and Chile in the early 2000s, 90s, and 80s, respectively have also started attracting international companies to push production and extraction of minerals over the last few years. In addition to this, technological expenditure meant for using effective exploration methods, as well as viable processing of complex and low grade minerals have surged extensively across the globe.
Request a Report Sample @ https://www.futuremarketinsights.com/reports/sample/rep-gb-15781
Key Takeaways: Mining Explosives Consumables Market
• The mining explosives consumables market witnessed steady growth at 6% CAGR during the historical period between 2017 and 2021.
• By type, gas bags are estimated to witness considerable growth at a CAGR of 6% in the next ten years.
• Based on application, the coal mining segment is expected to account for more than two-third of the overall consumption volume of mining explosives consumables in the next ten years.
• Australia is expected to account for around 50% of mining explosives consumables demand in the South Asia Pacific region during the assessment period.
• The global mining explosives consumables market is set to be valued at around US$ 131.2 Mn by the end of 2022
Competitive Landscape: Mining Explosives Consumables Market
Key participants operating in the global mining explosives consumables market included in the report are MTI Group, Ideal Supply Inc., Stemlock, Inc., Australasian Mining Services (Pty) Ltd., PR Polymers, Layfield Group. Ltd., TIME Limited, Blasters Tool & Supply Co., Inc., Sarco Stopper Ltd., and Better Blasting among others.
Key market participants are investing in the expansion of their installed capacity, as well as global presence. Market players are also heavily involved in research and development activities to innovate their products and strengthen their product offerings. With the growing requirement for application specific products, key players are set to be benefited with strengthening of their product portfolios.
For instance:
• The KOOLKAP Down-Under Bags, which were developed to withstand Australia's severe weather conditions, are well suited for usage everywhere in the world and deliver exceptional performance even at elevations of over 4,500 meters.
Mining Explosives Consumables Market Outlook by Category
By Type:
• Gas Bags
o Vinegar Gas Bag
o Inflated Gas Bags
o Self-inflating Bags
o Others
• Accessories
o Pin Flags
o Solar Lights
o Cone Sleeves
o Blast Hole Liners
o Others
By Application:
• Iron Ore Mining
• Coal Mining
• Bauxite Mining
• Phosphate Rocks
• Others
By Region:
• North America
• Latin America
• Europe
• East Asia
• South Asia & Pacific
• Middle East & Africa
Report: https://www.futuremarketinsights.com/reports/mining-explosives-consumables-market
About the Creator
Future Market Insights is the premier provider of market intelligence and consulting services, serving clients in over 150 countries. FMI is headquartered in Dubai, UAE, and has its global delivery center in India. In addition to these,
Reader insights
Be the first to share your insights about this piece.
Add your insights