Leonardo DiCaprio Invests In 'Non-Evil' Banking App, That Will PAY YOU $50 To Download...
But will you want to replace your bank with it?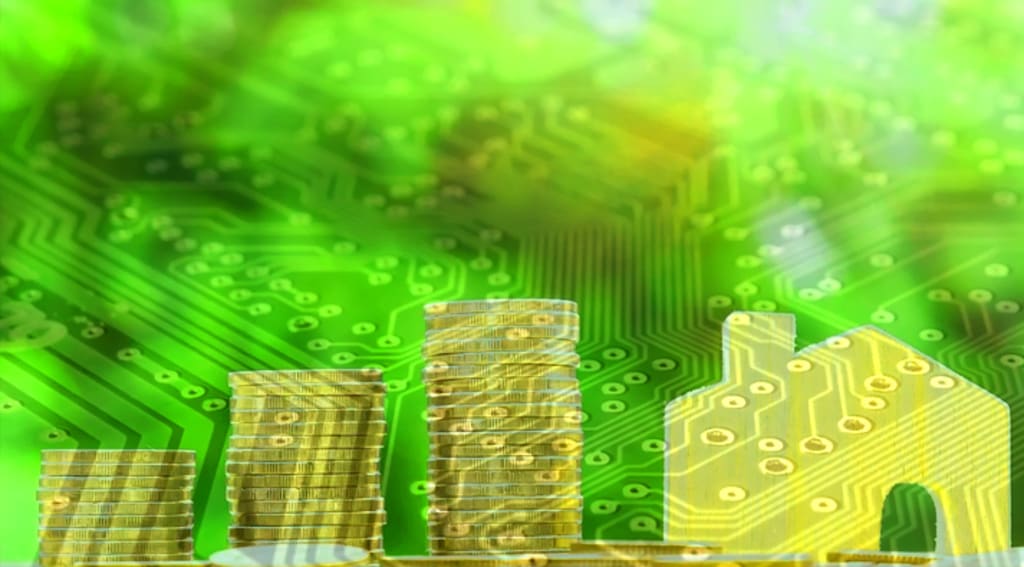 A surprising new investment in a series of environmental and green themed investments for the award winning actor Leonardo DiCaprio. Others include a climate technology fund with Princeville Capital, and Bluon Energy where he is also serving as an adviser.
But the latest to catch his eye - Aspiration, which NerdWallet describeds as "the only socially conscious bank". Now it's caught ours, so lets see if it meets the hype as we review Aspiration.
"Each year, $100 billion worth of pipelines, drilling and other fossil fuel-extraction projects are funded with money deposited at traditional banks. To bring about long-term solutions for our planet, we need alternatives that empower everyday consumers to take action against climate change…" says DiCaprio.
The company calls it the "Planet Protection Program" and here's how it works according to the company - "With Aspiration's Planet Protection, we'll automatically offset the climate changing carbon dioxide from every gallon of gas you purchase. So no matter how many miles you drive - in any kind of car - you'll have the peace of mind knowing your driving isn't damaging the planet. Get Planet Protection along with other great benefits when you enroll in Aspiration Plus".
In total, they've committed to donating 10% of profits to charitable causes, calling it "Dimes Worth of Difference" they're donating to orginizations dealing with Poverty, Water, Education, Environment, Health and Human Rights.
Now with a $100 Million war chest, they're set on aggressive growth.
Getting A Piece Of The $100 Million Pie…
Now you can get those good feelings Leo got, by getting the app, getting a $50 'welcome' deposit from then, and then choosing a charity you'd like them to donate another $25 to.
At a price tag of $75 spent on every new user it's the biggest mobile banking app bonus we've seen so far.
…and that's not even everything, lastly, being a user comes with cell phone insurance up to $600 included for free!
I have to admit, it feels good getting some perks from a bank, that's something I only heard of as a 'back in my day' story from parents and grandparents.
Beyond checking and savings...
While you'll get access to the standard banking features you expect, the app also allows users to access a variety of investment options.
Users can choose between several funds, all revolving around the theme of 'sustainability'.
The company says - don't let that confuse you, the goal is to profit, and they claim that long term returns on these green investments will likely out pay non-environmental alternatives.
So, is this thing actually worth using as your bank?
It actually is! This seems to be the general consensus from those who have tried it out, and the app currently boasts an impressive 4.8 our of 5.0 stars in the Apple app store, and 4.4 out of 5.0 in the Google Play store.
Here's just some of the additional perks that are earning them such positive reviews:
They refund your ATM charges (not just the ones your bank charges, they literally pay you $3 if an ATM charged you $3!)
It's free, or has a fee… that's up to you! They let you decide if you'd like to pay them for the service. (I figure 25% of what I feel they saved me is fair. So if they saved me $10 in fees one month, i'll give them $2.50)
They pay you interest on the funds you save with them! And those profits won't be made by investing in companies that pollute .
The Planet Protection Program we discussed above.
So do some good for the world, and claim your $50 by joining the free app now. There's version for iPhone, Android, and any web browser.

Ross Davis
● San Francisco's Award Winning Broadcaster
● Syndicated Journalist @ Google News, Apple News
● Editor At Large @ the Global Crypto Press Association, Silicon Valley
See all posts by Ross Davis →