Internet of Things Trends That Will Transform Our World as We Know It
Internet of Things Trends That Will Transform Our World as We Know It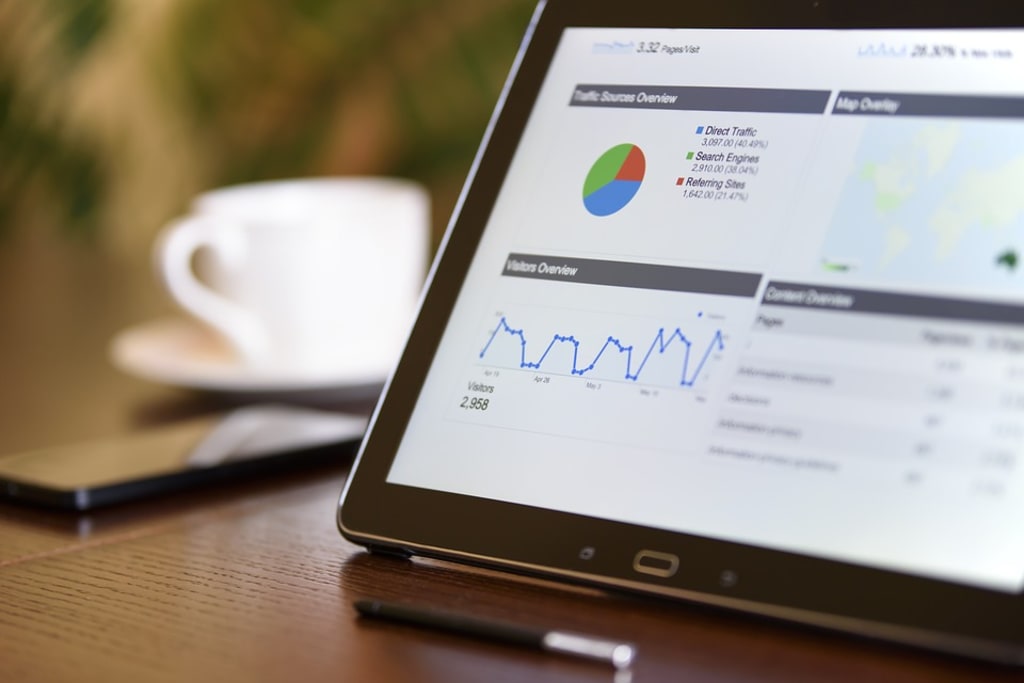 While the Internet itself has become better, faster, and more widespread, most people believe that the next truly transformational change will be ushered in by the Internet of Things (IoT), a technological advancement that is slated to embed itself deeply into our lives and raise the standard of man-machine interaction to unprecedented levels. Very soon, using IoT technology, virtually every device we use—TVs, kitchen appliances, security systems, cars, buildings, and virtually everything else—will be able to talk to each other. Even in industry, machinery and tools are becoming increasingly intelligent and well connected. They can generate data to drive hitherto unmatched levels of operational efficiency enabling a new reality for paradigm shifts in preventive maintenance. Experts opine that there will be nothing less than 26 million connected devices globally by the end of 2019. With IoT, the Internet is not something just for connecting computers and smartphones but virtually every intelligent device that we will be using. Some stargazing about the way IoT is headed in the next couple of years:
Businesses Will Increasingly Adopt IoT
According to a study by Forrester, the surge in the adoption of IoT in 2019 and beyond will be led by businesses. In the current year itself, a mammoth 85% of businesses are implementing or planning to deploy IoT. Even though IoT powered mannequins launched to communicate information about the product line-up to customers on their smartphones in the retail environment have hit the headlines, it is really the manufacturing sector that will emerge as the undisputed leader in IoT deployment. The value derived from linked machinery competent of communicating every operational detail to other smart devices is inescapable. Businesses that have invested heavily in IoT are already reaping the benefits of improvement in machine downtime thanks to predictive maintenance that has been touted for long as one of the biggest advantages of using IoT. It is now time that these same concepts will trickle down to the smaller businesses as they gain confidence that the new technology will have a good ROI.
Artificial Intelligence Will Be the Driving Force
The Internet of Things and Artificial Intelligence are very closely related. IoT is powerful because of its massive data generation capabilities. Imagine a situation where, in an industrial network, thousands of machines are communicating with each other, the data analysis can be far beyond the power of humans. However, machine-learning algorithms when trained properly can easily spot data outliers that can indicate prospects of improving efficiency or provide early warning alerts of an upcoming issue. This kind of sensitization is exactly where AI can shine within an IoT environment. Even as IoT networks expand in both size and complexity, they are likely to become increasingly dependent on new developments in machine learning and artificial intelligence. According to experts at LibertyLending.com, a leading online private lender, AI-powered automated threat recognition will also play a vital role in keeping IoT networks and systems secure, especially in the financial sector. According to https://www.forbes.com, using IoT, businesses will be positioned to collect and convert data into functional and valuable information far better than before.
Voice Control of Devices Will Be More Universal
Just as the Internet has enabled all of us to communicate with each other, IoT will also give all our devices, a voice. While the Internet of Things (IoT) is already powering smart home devices of the likes of Apple's Siri and Amazon's Alexa hub, the coming year will see the rest of the devices that we use finding their voices too. Car manufacturers are a case in point, with virtually all of them attempting to develop virtual assistants that can make driving safer and more convenient. Even enterprise and industrial technology will increasingly start using voice control. The benefits of using voice control are obvious; it enables us to keep our hands free to provide manual input to operate vital controls and our eyes remain free to watch out for danger. Voice control, to a large extent, breaks down the conventional communication barriers between human beings and machines. We can now dispense with computer coding and user interfaces that are conventionally required to manipulate the machines and in the process, the entry barriers get lowered. Natural language processing, including both voice recognition and voice generation, is the next logical step to further making technology more universal for improving the quality of our lives.
Edge Computing Will Become More Prevalent
In conventional computing, data collection devices just collect massive amounts of data and transmit them to the actual computing device for processing. Typically, a large amount of data is useless and much of the load on the computing devices is unnecessary. With edge computing, computing algorithms can be made to run at the network edges i.e. the points where the data collection is done. With edge computing, the amount of data that needs to be passed through to central computing devices is reduced drastically leaving more computing power available to process more important tasks.
5G Networks Will Make IoT More Broad-Based
The arrival of 5G networks ready for use by consumers has been keenly anticipated because of its capability of operating more than 20 times faster than the current data networks. The adoption of IoT has been hampered to a great extent by the lack of speed and data service availability – even today there are plenty of "dark' locations where the lack of data services is preventing smart and connected technology from working. With very fast mobile networks in place, the scope of IoT can dramatically broaden. It can step outside the home and office to networked civic amenities, for example, where speedy data analysis can lead to the development of urban living environments that are cleaner and more efficient. 5G technology will also greatly benefit autonomous self-driving cars as well as public transport vehicles.
Conclusion
The explosion in the manufacture and use of IoT-enabled devices is expected to make the future revolve around instant access to information. Users will be able to make decisions in real-time and ensure that the impact of those decisions is translated into action at the speed of light. With time, IoT is expected to have a deep and lasting impact on almost every aspect of our lives.