How to Make the Most of Salesforce Marketing Cloud Implementation?
by 360 Degree Cloud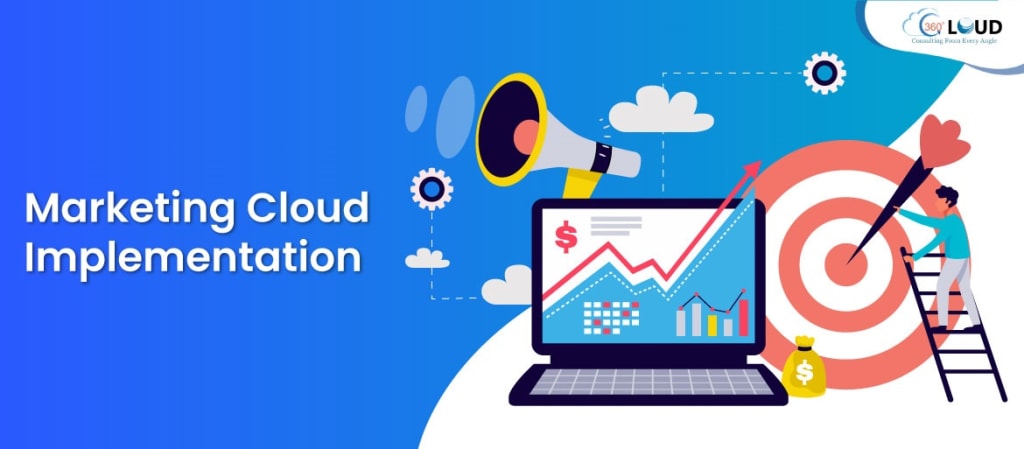 Salesforce Marketing Cloud Services
The main reason behind the growth of any business is its customers and to reach out to those customers, you should be able to conduct some effective marketing campaigns. Marketing for companies has reached the next level with Salesforce Marketing Cloud implementation, allowing marketers to leverage automation and analytics to handle data in an easy and efficient way.
Marketing Cloud has changed the way businesses can connect with their customers, making their business look more impactful. But only conducting Salesforce Marketing Cloud integrations is not enough. You should also know how you can use it properly.
Benefit from Salesforce Marketing Cloud Services
Using Marketing Cloud, marketers can deliver the right message to the right customer and at the right time, ensuring that their marketing campaign brings the best results. To ensure you are using Marketing Cloud efficiently, here are some ways in which you can use the platform.
Understand your Customers
Using Marketing Cloud, you can have a better hold over customer data and insights through which you can plan your marketing strategies in a more targeted way. You'll always be aware of what's working for your business and what you need to improve so you to focus on getting your customers' attention.
Create Personalized Customer Journey
Hiring experts from Salesforce Marketing Cloud services can help you work on personalizing every interaction you have with your customers. This will allow you to focus on each of your customers in a personalized way, just like they expect. You can understand the touchpoints and impressions preferred by each customer and then work according to build a personalized journey for each customer.
Work on Targeted Call-to-Actions
Marketing Cloud allows you to personalize your CTAs that you can send to different customers in a unique way, catching their attention. These personalized CTAs would be made according to the unique customer needs, behavior, interests, and profile attributes. Also, Marketing Cloud will allow you to send these CTAs through the right channel, that's preferred the most by the customer, thus assuring you that your CTA will get noticed.
Leverage Data
For any company working on marketing strategies, the data collected related to customers is the major asset that should be used efficiently. Marketing Cloud provides you access to analytics features through which you can easily assemble the data, analyze it, and use it to create personalized campaigns for your customers.
Correctly Engage with the Right Audience
The main benefit of using Marketing Cloud is that you can work on creating personalized experiences for your target customers. You can have a 360-degree view of your customers, their online behavior, and interests so you can offer them the content, products, or services that they'll like or prefer. The platform thus helps you to connect dots across multiple customer touchpoints, making you work in a customer-driven way.
Create Cross-Channel and Cross-Functional Marketing Campaigns
Using these features of marketing Cloud you can efficiently fuel your opportunity pipeline and increase chances of closure. It allows you to connect with customers for discrete interactions in real-time, allowing you to conduct intelligent conversations with your target audience. You can create and deliver personalized content through different channels on which your customers are most active, allowing you to stay on top of their minds.
Consider Salesforce Marketing Cloud Implementation for Best Branding and Marketing
The more people know about your business, the better are the chances of getting business from them. Using Marketing Cloud would simply improve the way you have been doing marketing, allowing you to connect with your target audience in a personalized way.
Get the best results from your marketing strategies by getting Marketing Cloud implementation done by experts at 360 Degree Cloud.
startup
I AM WORKING IN 360DEGREECLOUD FIRM AS A ANALYST.
360 Degree Cloud is a Salesforce Certified Consulting Partner that offers Salesforce Consulting, Implementation and Integration services to industries from all walks of life.
Receive stories by 360degreecloud in

your feed