How Edge Computing May Revamp, Revitalize Commercial Real Estate
Some cities are attractive places to live or invest based on such factors as superb scenery, great medical and educational facilities, or above-average entertainment offerings.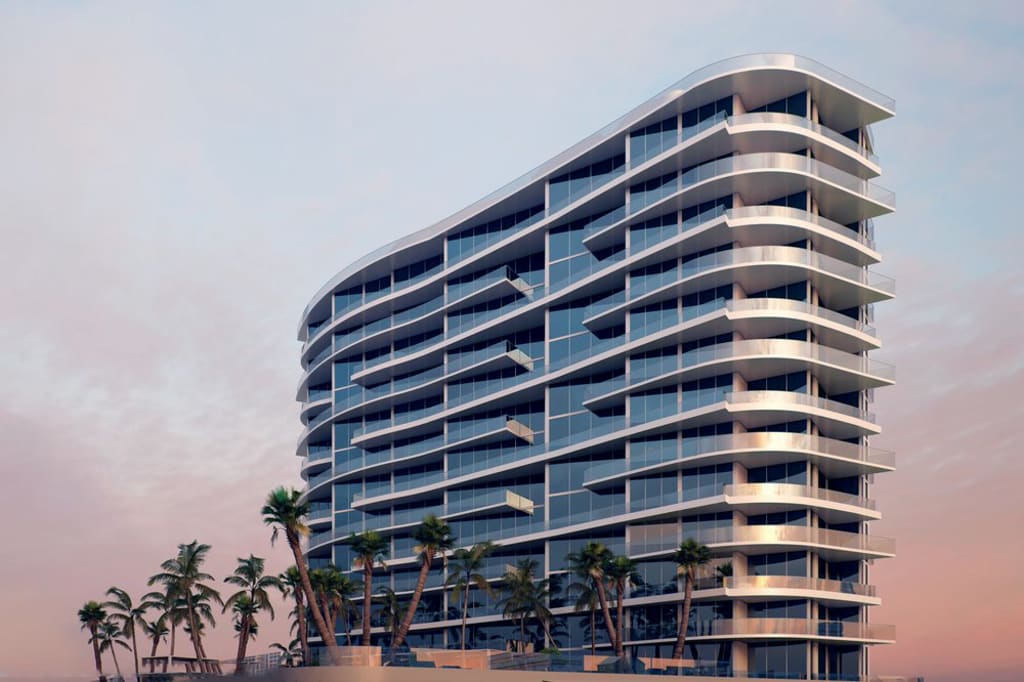 In many cases, these are the determining aspects. However, some markets stand out more than others due to the investors' money influx in technology-related building projects, which potentially will bring a high return on investment.
One of the rising technologies that already influence the money flow on the real estate market - edge computing. And one of the promising housing markets anticipated by the investors - Miami. Apart from bearing a value of resort area, the city has a large number of regional and local data centers that will ensure the capacity and connectivity to enable the edge computing technology. Therefore, the buildings like Aurora Sunny Isles Beach, which is perfectly located nearby mobile towers or data centers, became the core targets of both individual investors and companies deploying edge technology.
Why do we need edge computing?
Edge computing is a decentralized infrastructure for big data that collects and processes data regionally. Instead of sending information to one central data warehouse, edge technology uses numerous micro centers situated near the source of data generation.
The technology allows accumulating a huge amount of data from any sensor-based device: from vehicles to factory machines to tablets. Thanks to the network of micro data centers, the data can virtually be processed right on the spot. It results in faster data collection and analysis, as well as a seamless customer experience due to the improved response time.
Instantaneous processing — whether it's about Siri responses or game streaming — requires low latency, which edge computing can ensure. Rapid data transmission and retrieval allow making real-time decisions, which is crucial for businesses nowadays.
In a bid to filter the accumulated data and make its storage more flexible, companies will have to process it at the edge. The technology makes it possible to refine local data and route only relevant information to the central cloud storage. Moreover, according to the Cisco estimations, useful data will represent just 10% of the total amount of generated data.
Where edge data centers reside
Micro data centers would be available in various locations due to their small size. In comparison to central data warehouses that may cover thousands of square feet, edge data centers would be as small as a typical apartment.
Many micro data centers will be located near cell towers or co-located with them to be part of the infrastructure that may ensure the most efficient mix of power and Internet bandwidth.
Also, micro data centers will be set up within buildings with automated systems. It could deliver new opportunities for property or building managers. The integration of edge computing technology in smart buildings would enhance the efficiency of data sharing between in-building networks, wireless systems, and other connected systems. Enabling real-time upgrades to smart systems in response to changes within the ecosystem would reduce costs and improve security.
Edge computing and real estate
Numerous companies are looking to buy real estate that can be used to ensure the needed capacity for edge computing. Therefore, buildings located nearby mobile towers, regional data centers or local data centers would be at a premium. These sites can become the core spots that enable the interoperation of multiple networks and facilitate the smooth transmission of data from one network to another. Therefore, we expect to see a growing demand for estate property in the perfect location to get the utmost connectivity for edge data centers.
Deployment of edge computing
So far, there are a few startups that are working on deploying commercial and fully operational micro data centers for edge technology. Some of them are EdgeMicro and Vapor. But, the number of companies providing computing resources across the US is growing.
The early edge data centers begin to appear in dense environments with many IoT machines and connected devices. This is because they require a higher capacity for data transfer. The sites include stadiums, retails, and smart cities. The development of edge data centers has been initiated by Vapor. In partnership with cloud provider Packet, the firm set up a few data centers in Atlanta, Dallas, Pittsburg, near Chicago airport and baseball stadium.
However, in order to create the entire ecosystem of powerful edge data centers, the providers will need to expand exponentially.
Network technology will need more real estate
With the rise of 5G, a great proliferation of edge computing is forecasted in the days ahead. Given that both technologies require the distributed network to expand further with a large number of nodes, there are no doubts they are likely to be deployed in real estate items.
At the moment, a whole new industry is dawning. It comprises cell tower owners, retailers, and real estate companies as they have the needed facilities to house edge data centers. Land-based retailers will get the opportunity to bridge their online selling points and selling at physical locations by housing decentralized computing infrastructure. Office buildings will likewise deploy smaller-sized micro data centers because of the need to address the increased necessity for data transmission.
It's predicted that edge computing will become mainstream technology in 2020. Moreover, it will hold a special place in the real estate industry. The rise of edge computing will revitalize various domains of real estate including property management and maintenance. Real estate providers will get new revenue streams and significantly increase the value of their assets. The network technology is future-proof and it's just starting to retool the estate property sector.