Get the Full 360 Degree View of Your Home When You're Away with the EZVIZ Dome Camera
Get an owl's-eye view with EZVIZ's dome camera.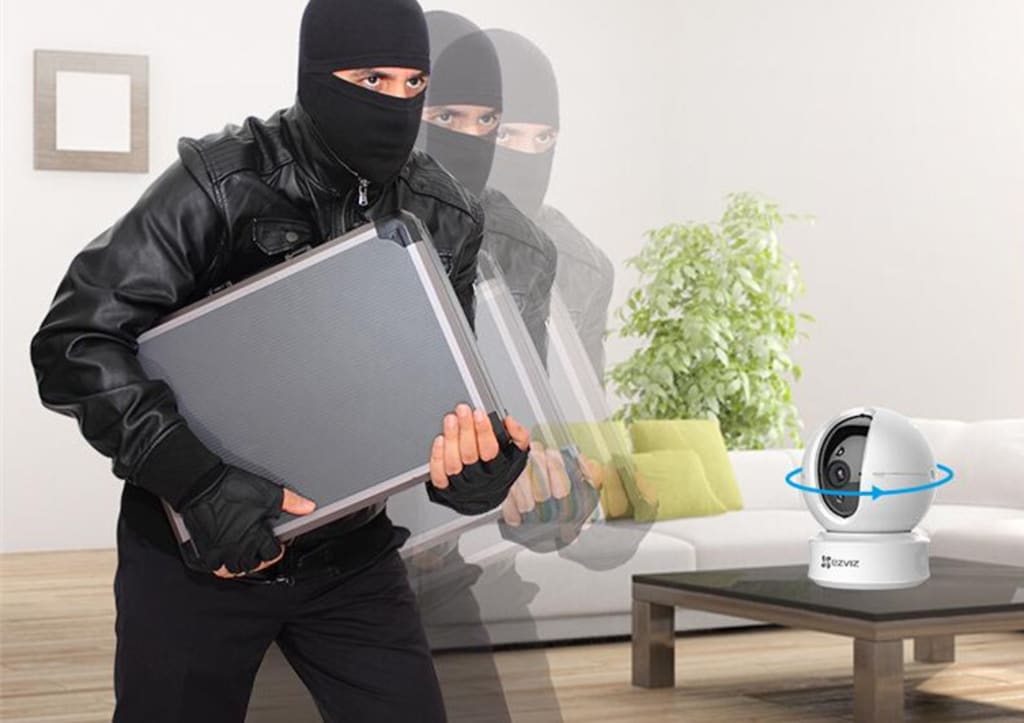 My father has a problem. Well, my father has more than one problem, but there's no point in getting into all my familial drama online. My father works as a Union Carpenter in the greater NYC area. Currently, he may or may not be working for one of the big three governmental organizations in one of the five boroughs. There's incredibly tall and heavy metal studs, machines that lift you in the air so you can screw plywood and itchy, bulletproof drywall to them, sign-in sheets and badges and officials galore. The problem though? His shit keeps getting stolen.
Now, he's been a carpenter for more years than I've been alive, so he's dealt with this kind of thing before. He told me stories about how he'd bring broken hunting cameras into work and point them right at the gang boxes, but he stopped doing that once they'd go walking, too. That's just downright annoying. Sure, the outfit provides most of his tools, but he's still responsible for a screw-gun if it goes missing. And, god forbid, one of his personal toys up and walks out in somebody else's lunchbox? Now it's actually costing him money to be at work, let alone the peace of mind after he's dropped his tools and heads home for the day. Not only does he stew over it the entire ride home, it ruins his night for the rest of the week (and most weekends when he's working on his own projects).
We were having a profanity-laden conversation about it, when I got onto my phone and thought to myself, "There's gotta be a way to help the old man out." And boy, did I find one.
I quickly showed him the EZVIZ dome camera, and he was skeptical after searching through the options; but all at once he seemed to quickly have an idea, laughing to himself. I looked at him quizzically, and he explained that, "Someone's been drinking all my whiskey." I only nodded in understanding. My sister had just gotten a new boyfriend, and I'm sure Pops wanted to confirm all the suspicions he had circulating around in his head. I was more than happy to oblige, and sorted him out with the purchase, telling him that he could even talk through it via Alexa when he caught whoever was stealing from him in the act. A smile crept across his face, and he gave me a thumbs up, saying, "Cool, man."
One Saturday when everyone else was out of the house, Dad and I set out to find the perfect place to set up the camera in the kitchen. The thing literally fit in the palm of my hand, but the area is probably the most heavily travelled within the proverbial four walls of my father's house, so the only trick was making it look like it belonged or was otherwise hidden from plain sight. Fortunately (for like the only time ever, I swear), my stepmother loves to decorate. So much so, that I frequently tell people that she spends the majority of her time moving things from one end of the house to the other. Her most frequent display? Four benches, stacked on top of each other, exactly opposite the liquor cabinet. For the first time ever, I pointed at piece of modern art (maybe, I might need someone to fact check that), and seriously asked, "What do you think of that?"
Later that evening, Dad and I were drinking vino upstairs in the TV room when we heard the basement door slam. We looked at each other, and he replaced his glass of wine with his iPhone, holding up a finger on his free hand signaling for me to wait a second. I held my breath until I realized I was doing so, and watched the notification that the camera had been activated. He typed in his passcode and open the app, and there, in full-fledged night vision, there was my sister's boyfriend, rummaging through the liquor bottles at the bottom of the cabinet, seemingly making his selection as if he owned the damn place. He quickly placed his thumb onto the virtual button that allowed him to speak into his phone, and barked at my sister's boyfriend so much so, that he jumped up and cracked his head on the shelf above the whiskey. Dad and I had a pretty good laugh as my sister's boyfriend made his way upstairs, and I walked over to greet him as he was rubbing the back of his head, blushed from embarrassment (or the booze on his breath).
What about the construction site?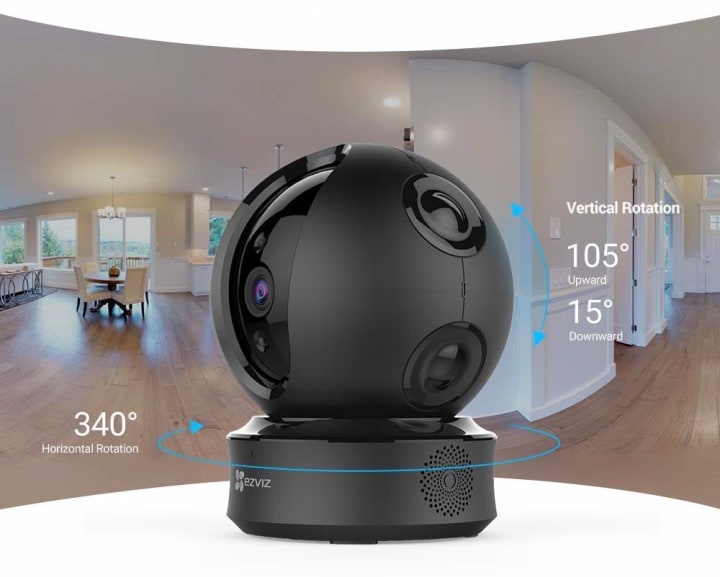 Don't worry, folks, Dad wasn't nearly done with his EZVIZ dome camera yet. He snuck the device into his lunchbox and promptly rode up on a lift with two screws and a screw gun, installing the camera upside down and into a piece plywood that was still exposed where somebody would eventually have to come back with bulletproof drywall to close up. He showed his foreman the device, an avid hunter himself, and he got wide-eyed and excited, saying, "Oh that's great! We'll get that mother—"
Dad calmed him down and laughed, telling me his rendition of the story, "Well, we just sat down for break, and who comes walking by but the skeevy job super?" From previous stories, I knew the job super to be a guy costing his company more money in changes than his salary, and I just shook my head. "Well, I had the app open, playing back video, and it's this mother— with his head in the gang box. So I wave him over, and ask him, 'Hey, this guy look familiar to you?' At this point, the job foreman is in tears laughing, everyone else is ready to kill him, and he hightails it out of there like a dog with its tail between its legs. Ran right into the panic door I installed that day. That is just poetic justice!"