Frutiger Aero: When the Future Looked Optimistic
The 2000s design aesthetic you forgot about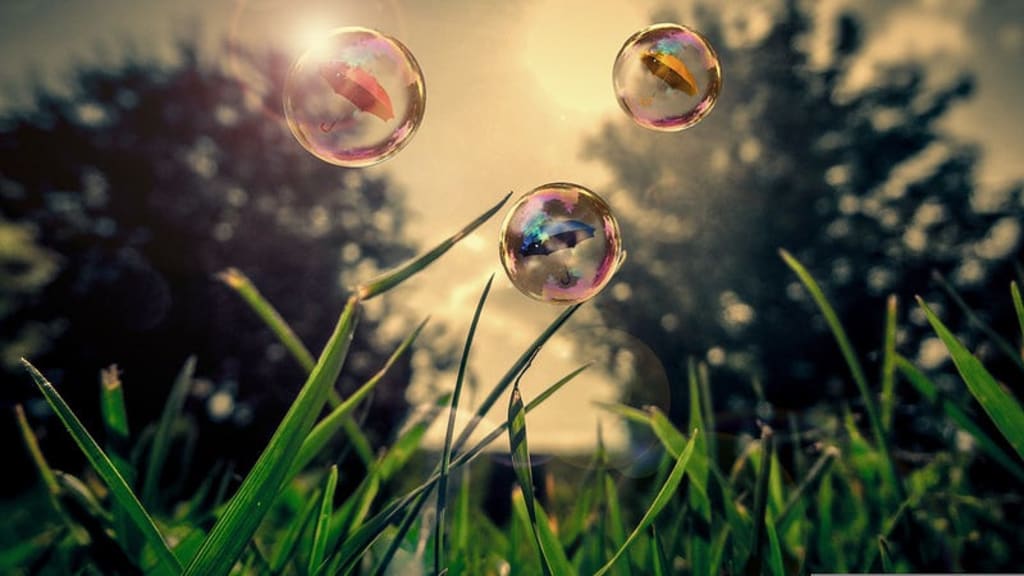 ThePixelman on Pixabay, CC0, via Wikimedia Commons
Nostalgia for the 2000s has been in full swing for a while now, and it should come as no surprise. After all, most of us who experienced the period are getting on in life. Millennials are now closing in on their 40s, and the kids from Gen-Z are also years into adulthood. At the same time, it's never been easier to reach into the past, and paradoxically, the past has never seemed so far removed from the digital present.
People have long surmised that as we grow older, we crave simpler times. Nostalgia is a complex thing, though. Sometimes it's not so much what we had before that we miss, but the things we never had. Likewise, sometimes it's not so much that past we crave, but the futures that never came to be.
On other occasions, nostalgia catches us off guard as we realize that something once so omnipresent in our lives has vanished like an old friend you lost touch with years ago.
In a roundabout way, this brings me to Frutiger Aero, an aesthetic that emerged in the early-to-mid 2000s and, for nearly a decade, encapsulated so many of the design choices of the era before silently disappearing.
What is Frutiger Aero?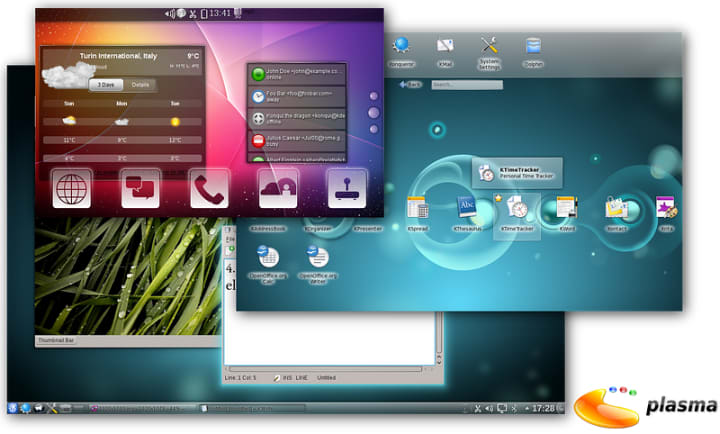 Now, if you're wondering how you managed to live through the 2000s and the early 2010s and never hear the phrase 'Frutiger Aero,' it's because it didn't exist back then. It was only years later that Sofi Lee, a member of the Consumer Aesthetics Research Institute (CARI), coined the phrase. She named the aesthetic after two hallmarks of the style, the Frutiger family of fonts (created by Adrian Frutiger) and Windows Aero, the design language of the Windows Vista operating system.
But what does Frutiger Aero actually look like? It's not the easiest to summarize, but hallmarks of the aesthetic include:
Depictions of nature (especially tropical fish, grasslands, and oceans)
"Glossy" glass effects
3D effects
Bubbles, spheres and "orbs"
Aurora Borealis
Modern cityscapes
Bokeh photography
Oversaturated and vibrant but soft tertiary color palettes (with a particular focus on blues and greens) Bokeh photography
The highly legible Frutiger fonts.
The aesthetic is also characterized as naturalistic with heavy use of skeuomorphism. That is, where virtual objects resemble their real-life counterparts, but we'll get into why this is important in a moment.
Frutiger Aero is sometimes confused with the Y2K aesthetic, and for good reason, since most see it as an evolution of those design principles. But there are some key differences. For instance, if glass is the "material" of choice for Frutiger Aero, then metal better represents Y2K futurism. Y2K futurism also heavily focused on early CGI, aliens, strange architecture, and cutting-edge (for the time) technology. Meanwhile, Frutiger Aero tends to be more humanist, presenting a more "probable" reality where children play in long grasslands next to sprawling, clean-looking cityscapes.
That's not to say that Frutiger Aero-style "art" isn't quite surreal. Look at any Frutiger Aero marketing materials, and you'll likely find oceans that blend into grasslands or tropical fish floating towards beautiful cityscapes under deep blue skies. But in short, if Y2K depicts an exciting but largely dystopian future, Frutiger Aero is the more comforting utopia. That distinction is vital to understanding why Frutiger Aero flourished and why it eventually disappeared.
Promises of a pleasant future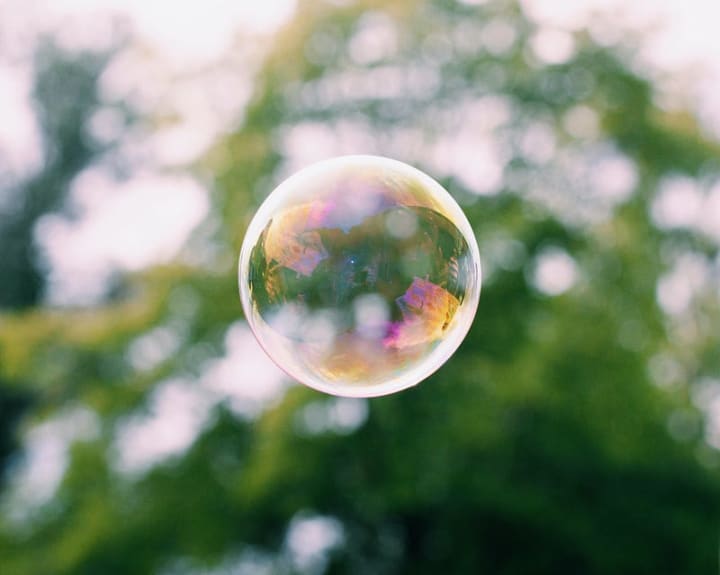 Frutiger Aero arrived at a time when technology was not only becoming increasingly accessible but a prevalent part of everyday life. Helped along by the arrival of increasingly powerful feature phones and, eventually, smartphones, technology was no longer just for the young or gadget-savvy. Instead, its users now included groups of people who were apprehensive or skeptical about using these technologies.
In this context, edgy interfaces and web designs took a backseat to concerted corporate efforts to make tech appear "normal" or "natural." And what better way to do that than by combining it with natural life? Look at any Frutiger Aero interface or advertisement, and technology seems immersed with, or somehow originating from nature, with blue skies, friendly animals, plants, and water features never being far away. The marketing slogan for the Galaxy S III phone - 'Designed for humans and inspired by nature' - perhaps best exemplifies this philosophy.
The heavy use of skeuomorphism played a significant role as well, particularly in making it crystal clear to people what software programs were supposed to do. For example, a lot of music and film editing software of the time presented users with the kinds of knobs and buttons you'd find on studio hardware, web buttons looked like actual buttons thanks to glossy 3D effects, and digital timers looked like stopwatches. We can see this in many logos of the time as well. For instance, the old Instagram logo looks like a Polaroid camera, and YouTube was known to replace its logo with a television on some phones so that people understood what the app did.
Of course, skeuomorphism in app design hasn't disappeared today, but it's not nearly as prevalent. It's also worth mentioning that a lot of Frutiger Aero skeuomorphism during this era existed for aesthetic purposes. Take the old Safari browser logo, which looks like an actual compass rather than a series of shapes representing a compass.
Examples of Frutiger Aero
Again, Windows Vista is seen as an exemplary example of Frutiger Aero. I'd argue that Microsoft's earlier operating system, Windows XP, also features Frutiger Aero elements, particularly the Bliss wallpaper and the design choices of certain Windows applications. Meanwhile, the glossy Windows 7 is perhaps the most Frutiger Aero-like of all the Windows operating systems. Some other examples of Frutiger Aero software include early Android interfaces and app designs, the 7th generation of video game consoles (Wii, Playstation 3, Nintendo DS, and Xbox 360), and every Apple iOS up until iOS 7.
But Frutiger Aero didn't just exist within technological interfaces. It was also prevalent in advertising, packaging, car designs, toys, tech products themselves, multi-color lamps, stock images, and, as previously mentioned, logos. Arguably, certain brands of cleaning and hygiene products, such as shampoo bottles and air fresheners, still retain some aspects of the aesthetic to this day.
Pop culture wasn't exempt from Frutiger Aero's hold either, especially when it came to anything animated. In my opinion, video games such as Mario Kart Wii and the Portal series feel very Frutiger Aero-like. Many commentators also point to the Pixar movie Wall-E, which arguably satirizes the use of the design.
Certain physical places designed during the mid-2000s, particularly hotels, airport lounges, offices, malls, and other liminal spaces, also showcased elements of Frutiger Aero. YouTube user Kylie points out another great example in Nintendo World New York in the mid-2000s, and you don't have to look far to find many office space wallpapers that exemplify the design either.
The future we never got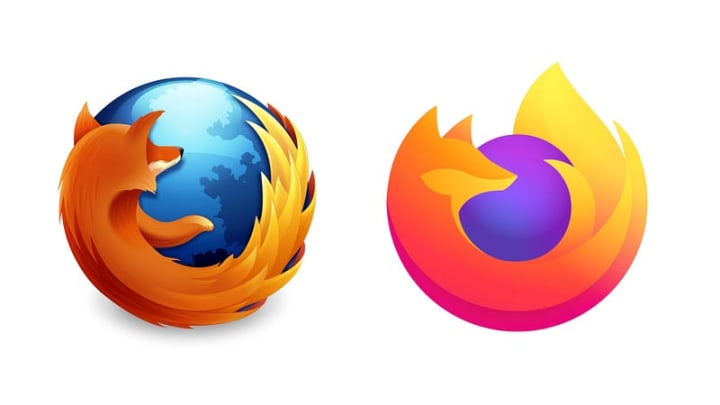 Like many corporate-backed aesthetic designs, Frutiger Aero seemed at one moment to be everywhere and then, just as quickly as it arrived, nowhere. The agreed end date of the aesthetic is 2013. The failure of the Wii U, one of the last notable mainstream computer consoles with a Frutiger Aero interface, is largely viewed as the aesthetics' last hurrah.
Today, it's hard not to look back at the pleasant utopias presented in Frutiger Aero and not feel a little cheated or somehow tricked, not least because the very corporations who pushed this green-thumb aesthetic into our daily lives have caused, and are continuing to cause, the destruction of our natural, real world. And rather than lift us into a beautiful future, technology has paved the way for more pollution, disconnection, and "unnatural" states of living. I know it is perhaps a cliche to point out that communicative tech has made us more disconnected than ever, but that doesn't mean it's not true either.
The thing to remember with Frutiger Aero is it was never meant to be art. There's no empowering meaning behind it, nor any message it wishes to deliver to us. Instead, it was just there to sell products. Yet, at the same time, when you compare it to the graphic designs and marketing we see around us today, the aesthetic feels like a breath of fresh air.
Today, flat designs, led by the rise of "mobile-first" websites, are everywhere. There's no need to make technology look inviting or immersive - it's already all around us. Instead, functionality and cohesiveness are everything. The result is safe, simple, flavorless, and even bleak designs that are as inoffensive to the widest base possible.
You can see these changes in everything from corporate logos to product designs and ads. We can also see it in the "stripping out" of music, sound effects, animations, and avatars from menu interfaces. No longer are users invited to explore virtual environments. Instead, the focus is on getting them to quickly make their way to the next consumable product in an orderly fashion.
These changes could be summarized as a move towards minimalist aesthetics. But just as Frutiger Aero fooled users into equating tech with nature, today's flat designs present a kind of faux simplicity and fake transparency. It seems as if to get out of our way, all the while, it is masking unprecedented levels of data harvesting and telemetry. In short, it can feel like tech has gone from being fun, friendly, and immersive (if a little gaudy) to boring, cold, and intrusive.
No wonder then that many now feel nostalgic for the designs of yesteryear
Frutiger Aero today
In the past, Frutiger Aero would have died and been forgotten. But in the era of digital nostalgia, it has seen a resurgence of interest in recent years, if not quite a revival, providing designs that appeal to those bored with today's faux minimalism and who yearn for something more comforting and optimistic than Y2K futurism. Search through communities such as the Frutiger Aero subreddit and Lemmy forums, and you'll find not only people sharing examples of Frutiger Aero but also recreating the aesthetic, sometimes with the help of AI.
Perhaps ironically, the nature aesthetics of the style, now often associated with greenwashing, may also be playing a role in its renewed interest.
"I think there is a lot of eco-awareness happening now, and that might be why people are drawn to this, because it is very nature-focused," says internet culture expert Amanda Brennen, "I think we've seen a shift in how people perceive climate change and the actions we can take for it. Thinking back to those years, [Frutiger Aero] had this hope of 'Okay, we're going to make this world beautiful, both physically and online', and I think that is a really big movement in culture right now too."
Perhaps by presenting for a future it did not deliver on, Frutiger Aero inadvertently helped push a generation to seek it themselves. Or perhaps the renewed interest really is just nostalgia. In any case, it will be interesting to see how it may influence future creative projects, not so much anymore in the corporate spheres where it can be used to sell us things, but in the online communities that have embraced the aesthetic and made it their own.
This article was originally published at medium.com/illumination
About the Creator
An independent writer, culture critic and blogger covering discussions on consumerism, social history and media. I also write guides on minimalist tech and the small web,
Reader insights
Outstanding
Excellent work. Looking forward to reading more!
Top insight
Expert insights and opinions

Arguments were carefully researched and presented
Add your insights